Nashville region didn't make rankings, but PB provided VNC Nashville scores
Smaller ecosystems again seen for potential dealflow, exits, talent, value
The PB methodology, itself, is a reminder of metro areas' points of leverage
Comments included from devpro about further impetus for Nashville
---
The Greater Nashville region was the only metro area in Tennessee to warrant full consideration for inclusion in Pitchbook's inaugural Global VC Ecosystem Rankings, which are based on the size, maturity, deal pace and growth rates of regions studied worldwide.

However, in the final analysis, even the robust Nashville region fell short of qualifying for PB's rankings of Top 10, Top 20 and Top 50 metropolitan ecosystems worldwide.
Earlier this week, Rankings co-author and Senior Data Analyst Charlie Farber explained that Greater Nashville data had been subjected to a complete rating evaluation, but that assessment did not result in Nashville gaining a rank.
Staff of Pitchbook (a Morningstar company) also confirmed that in the course of the project's front-end winnowing of metro areas worldwide, Memphis, Chattanooga and Knoxville metros were set-aside early-on in the analysis as currently noncompetitive within the ranking context.
Asked to elaborate, Farber explained, "To run this analysis, we first establish a baseline of markets with at least 50 VC deals, 20 VC exits, and 5 VC funds over the last six years [Q3 2017 - Q2 2023]. In this case, only [the Nashville "combined statistical area"] met the minimum threshold to be included in the rankings."
COMPARISONS
In Pitchbook's report, published Oct. 10, the authors explained that they sought to provide LPs, GPs, and founders an initial set of analyses that could help them identify VC hubs that display levels of VC deal, exit and fundraising activity that may signal favorable conditions for securing "the best chance for success in the long run."

Smaller, less mature hubs that are seeking faster growth often have distinctive advantages over some mature hubs, in that smaller economic areas in which startups and investment are increasing at faster rates may draw significant inflows of entrepreneurs, talent for teams and investment capital, among other factors.
The Top 10 locations ranked globally by the PB team on an "Overall" basis were, in descending order: San Francisco, New York, Shanghai, Los Angeles, London, Beijing, Boston, Berlin, Shenzhen, and Seoul.
On the basis of "Development" or maturity, 20 locations worldwide were considered topmost, including nine U.S. metro areas. Nashville rival Austin, Texas was among the nine in this category.
A third list contains 20 global economic regions ranked on the "Growth" dimension -- including seven U.S. metros, among them Houston, Indianapolis, Raleigh and St. Louis.
Of course, few will be surprised by San Francisco's singular prominence in the new report.
Addressing methodology, the analysts note that during the 2017-2023 period studied, the San Francisco market was associated with aggregate $364.46BN deal value and about $664.2BN exit value. Also during that period, the SF area counted 1,945 Funds, 250 Unicorns, had nearly 5,000 first-financings, and more than 2,000 exits, among other variables.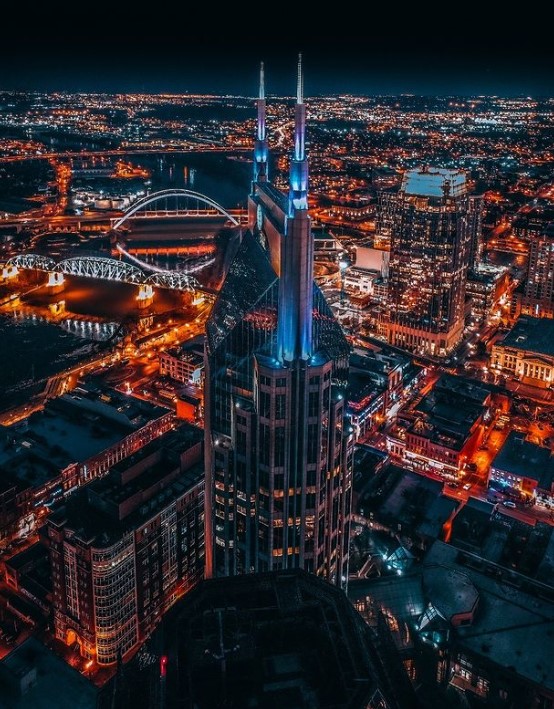 Nashville
Based on previously unpublished Nashville scores that the PB researchers provided at VNC's request, Market Leader San Francisco's "Overall" rating of 68.3 was about 2.3X Nashville's Overall 29.8 score.
Next, under the "Growth" heading, Nashville's pace rated 34.9, i.e., about 1.85X San Francisco's 18.9 Growth score, reflecting the cities' scaling velocity.
In turn, Nashville's level of "Development" scored 27.6, which was about 31% as high as San Francisco's 89.4.
According to the researchers, Market Leaders are typically large and are experiencing slower rates of growth than, for example, markets dubbed "Frontier," which PB cites as the earliest segment of the VC ecosystem life-cycle.
Viewed in global context and despite its gains of the past generation, Nashville's geo-pin on the current Pitchbook map is probably dropped somewhere in "Frontier" territory.
Yesterday, Lead Analyst, EMEA Private Capital Nalin Patel told VNC that criteria and publication schedule for future editions of the rankings are likely to evolve over time, perhaps with inclusion of data about such variables as cost of living, regulatory climate and other possibilities.
PERSPECTIVES
Pitchbook's commitment to tracking both fabled financial cities and less influential VC markets that hold promise may strike some VNC readers as consistent with entrepreneur and investor Steve Case's "Rise of the Rest" argument, earlier coverage here.
In addition, while it would have been great if the multiverse had allowed a Tennessee city to make it into the Global VC Rankings, the new PB report and its underlying methodology could be viewed as strongly reinforcing the rationale for the Biden Administration's $10BN State Small Business Credit Initiative (SSBCI).
SSBCI 2.0 is overseen by the U.S. Treasury Department and emphasizes deploying potentially transformative amounts of equity and debt capital across the nation. Tennessee has been granted nearly $120MM in SSBCI 2.0 funding through the state's Department of Economic and Community Development, related coverage here.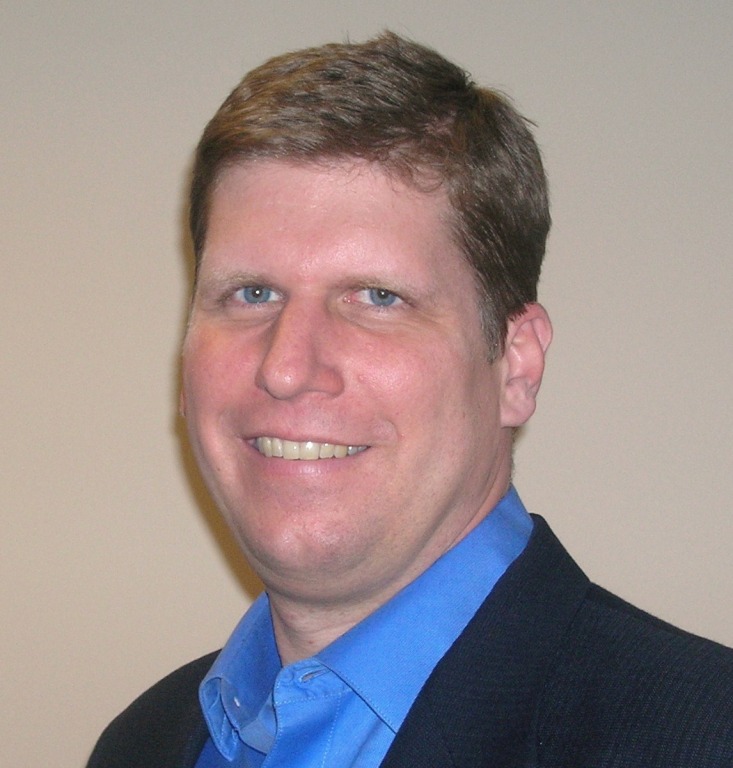 Dan Schmisseur
VNC reached out to Dan Schmisseur for comment regarding what Nashville might consider doing to build on momentum that is expected to flow in Tennessee from execution of SSBCI -- perhaps with added impetus from Metro Nashville Mayor Freddie O'Connell's emerging economic development and entrepreneurial business strategy, related mayoral coverage here.
Schmisseur is a founding member of 13-year-old Nashville-based consulting firm Cromwell Schmisseur, which focuses on advancing development (and has performed SSBCI-related tasks for U.S. Treasury).
His firm's website declares the consultancy "is the national leader in best practice venture capital initiatives that unleash the economic development potential of great American entrepreneurs in emerging regions."
Schmisseur's earlier experience included eight years with PricewaterhouseCoopers; service as VP for operations and strategy of Tennessee Technology Development Corporation, since rebranded Launch Tennessee; and, a similar role for Kansas Technology Enterprise Corporation.
Responding to VNC's request for comment, Schmisseur offered the following comments (links added by VNC):
SSBCI 2.0 is providing Tennessee with a large pool of co-investment capital for venture capital deals. Major metros would be well-advised to develop regional strategies to complement/leverage this opportunity and support seed/early stage technology businesses that could potentially access this capital.
The first step is to understand the VC industry in the regions. Use Pitchbook to understand VC AUM [assets under management] in the regions and the deals that have been completed in the last five years. Where are regional businesses sourcing capital? Are regional deals being accurately reported? Among others, the newly emerging Greater Nashville Venture Capital Association could play key role.
Next, look at successful efforts in other regions to support technology entrepreneurs at the earliest stages. JumpStart Foundry in Nashville is a good example for this region's healthcare sector. JumpStart Inc. in Cleveland, Ohio, is an excellent example of a non-profit venture development organization supported primarily by philanthropic funding, but also periodically with state funding. They fill the void of institutional seed investor, technology agnostic, to support idea-stage entrepreneurs developing an investible business and seeding investment rounds with angels and strategic investors alongside the JumpStart seed fund. Nashville has the Nashville Entrepreneur Center, but has no investment fund alongside it.
Finally, there should be a long-term strategy to support VC fund formation. SSBCI can help, but it's a really small part of the TN strategy. Metros should have a strategy to support emerging fund managers by supporting new fund capital raises, perhaps with cash investment but also by working with regional LPs (family offices, pension funds, endowments, etc.) to intentionally support multiple GPs raising funds. Many will fail, but if one or two develop strong track records of returns -- FINTOP Capital is probably a great example -- they'll eventually raise multiple funds of increasing size and have a huge impact on the region's ecosystem.
There have been many comparisons of Nashville to Austin. A major difference was the rise of Austin Ventures from a $30M fund in the late 1980s to a $3B AUM fund by the 2000s. Even though AV eventually moved up to PE and then disbanded, AV alums and investees are linked to most of the new funds now thriving. They created a regional culture for VC investment.
With the right leadership, Nashville could develop a 10-year, $100M strategy, funded in part from philanthropy and in part from for-profit LP interests with a dual interest in the region, to develop both a venture development organization that engages in seed investing, and a longer-term funds capital formation strategy. (###)
To obtain the full Pitchbook report, fill out a simple form here, which will allow you, with no obligation, to download the PDF report from Pitchbook and, if you like, an accompanying spreadsheet.
This story will be updated, as warranted. Comments on these and related matters are welcomed our LinkedIn post on this topic. Thanks for reading. VNC
. last edited 21 October 2023 1738 hrs
---