BECKY SHARPE has "trouble imagining" exiting either of her two Nashville businesses, Collegiate Sports Data (CSD) and International Scholarship and Tuition Services, (ISTS), she told VNC.
Sharpe, 49, is majority owner of CSD and 100% owner of ISTS, she confirmed.
Sharpe says she's recently seen an uptick in approaches from would-be ISTS investors or buyers, whom she declined to identify.
Though she has no active interest in selling ISTS, she would consider a partnership or minority stake sale for CSD, in the interest of that company's growth, she said.
Three years ago, Sharpe bought CSD (registered as Sharpe-Smithing LLC, dba CSD) from former owners Hampton Pitts and Jon Conlin, and she confirmed she holds 51% equity in the company.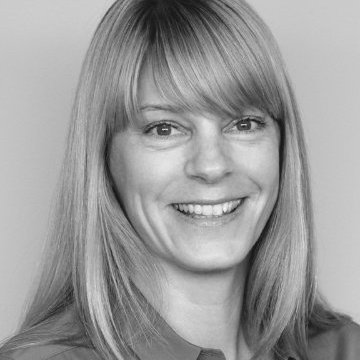 Joleyn Smithing
CSD President Joleyn Smithing owns the balance of that company's equity. CSD is an NCAA Approved Scouting Service, surveys football coaches nationwide to identify thousands of high school players who are prospects to play for hundreds of postsecondary institutions. CSD is profitable and employs nine, said Sharpe, declining to provide revenue.

ISIS offers management services in support of scholarship, grant and tuition programs sponsored by corporations, foundations, associations and other philanthropic and gift-giving organizations. The company has supported more than 3.5 million scholarship and grant transactions since 1985, according to its website.
Sharpe bought half the equity of ISTS when she joined the company in 2002, and in 2008 bought the balance from its founder Nyles Ayers, who died in 2012. He had a long career in higher-education and founded ISTS in 1985 as Scholarship Program Administrators (SPA).
ISTS is profitable and employs 39, and the company distributes roughly $40MM to beneficiaries, annually, she said. It processes up to one million applications annual, originating on every continent except Antarctica. The ISTS management team is here.
Competitors for CSD tend to be regional companies, Sharpe said, citing ScoutingOhio.com as an example.
ISTS is the only for-profit organization the its field, and it competes mainly with Minneapolis-based Scholarship America, which acquired the ACT Scholarship Recognition Services unit within the past year.
Advisors to the companies include attorneys with Bradley Arant Boult Cummings, and accountants McKerley Noonan. The company banks with Tennessee Bank & Trust. Sharpe said advisory services are also provided by Vistage International.
Sharpe said her natural "pace" is to have "three, four, give balls in the air" at any time. In addition to her full-time business pursuits, she recently mounted an unsuccessful attempt to win a seat on the Metro Nashville Board of Public Education, in what she said was a great experience for someone concerned about public education, as she is.
Sharpe earned a Vanderbilt University bachelor's in German and an MBA at the VU Owen Graduate School of Management. Smithing earned a University of Wisconsin bachelor's in industrial sciences, with a concentration in packaging engineering.
Both women are married with children and are active in athletics. VNC