ROBERT WILSON "Bob" DUTHIE, a Canada-born student of science and engineering who held R&D and executive business development roles within telecoms Nortel and GTE before forming multimedia-oriented Duthie Associates Inc. in Nashville, died here July 18 at age 83, after a long illness.
The tech entrepreneur is survived by his wife, Eleanor Mavis Duthie, and their sons Andrew (Peggy) Duthie of Nashville and Graham (Cathy) Duthie of Woodbury, Minn., and by four grandchildren.
The entrepreneur's widow today confirmed that a private family observance is to be held at a later date.
Duthie Associates (aka Duthie Learning) was founded in 1989, with Mavis, as she is known, in a decades-long supporting role in the company, and with son Andrew serving as president, with controlling interest from 2004.
Bob Duthie's LinkedIn page today includes the entrepreneur's notes on his own backstory.
Among stand-out points found there, Duthie explains that his decision to start his company followed his employer's rejection of his proposed model for selling training programs for use in healthcare and other sectors, delivered for employees via Apple computers.
His notes also explain Duthie's out-of-the-gate insistence that the business would be bootstrapped, with landed and satisfied customers' payments reinvested to grow Duthie Associates (aka Duthie Learning) organically.
In 2009, with the wake of the 2008 market crash still fresh, the owners sold the company's IP and interactive e-learning, training and sales-presentation services accounts to Nashville-based Bytes of Knowledge (aka BOK).
Thirteen years later, in December 2022, Bytes' owners announced their sale of (b:ok) Network Infrastructure Services LLC (aka Bytes of Knowledge) to Alabama-based IT Voice (aka Slappey Communications LLC), which maintains a Nashville presence. Related VNC coverage here.
During its decades of independent operations, Duthie Associates served clients including the U.S. Department of Defense, HCA, Corrections Corporation of America, HealthStream and Caterpillar Financial, according to previous reports.
Andrew Duthie
Andrew Duthie holds a bachelor's in mechanical engineering from the University of Michigan.
Asked today for his reflections on working alongside his father, 50-year-old Duthie replied via email, "The strongest business lessons I got from him were strong ethics and leaving employees to get their work done. Ethics: refusing kickbacks from vendors (e.g. payments from a data center based on our client's monthly bill), charging for the actual work done, and just not getting caught up in the idea of money for its own sake. On the employee side, it was simply letting folks do their work in their own way and in their own time -- he had the flexible work schedule back in at least 1999, figuring that if people got their work done, it didn't matter whether they showed-up each morning at 7:30 or 9:30."
After exiting his own role in the Duthie business, the younger Duthie opted to leverage his passion for the automotive sector, opening Nashville Motorcycle Repair LLC, which also sells Ural sidecars. His LinkedIn is here.
VNC also reached out today to Julie May, co-founder and former CEO of the aforementioned Bytes of Knowledge. She is now an organizing member of 5-year-old 1212 Germantown LLC, which owns and operates a venue for creative, training and other corporate gatherings.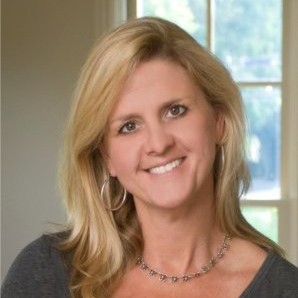 Julie May
Upon first learning the news, May replied by text that she had known Bob Duthie since her childhood, while their families were next-door neighbors.
"What a life well lived! Bob was well ahead of his time," she said. Reflecting further, she recalled that Duthie owned "the first personal computer I ever saw in use in the late 1970s."
She added, "Bob was so innovative that he began an online training (e-learning) company in the 1980s and ran it for over two decades." Ultimately, Duthie's tech-powered deliverables "were the predecessors to online classes," she added. "Pause for a moment to think about this: Decades before Covid, he had the foresight to begin a business in digital learning. Innovative and ahead of the curve. I was honored to know Bob and observe a great deal of his professional and personal life. He was a trailblazer. Well done, Bob!"
Given Duthie's passion for boating, a reporter would be remiss if they did not mention that the Duthies have together relished boating the Great Loop, as indicated in this Duthie dispatch, circa 2013. He apparently maintained a substantial private mailing list of shorebound readers for his cruise updates.
In 1962, the elder Duthie, a native of Toronto, earned a bachelor's of sciences in engineering physics, at Queen's University, Kingston, Ontario. His LinkedIn is today posted here. VNC

. last edited 0737 25 July 2023
---