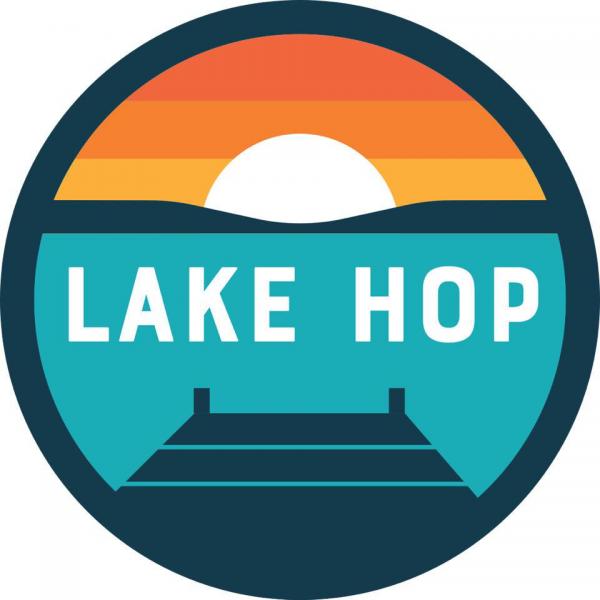 DANNY 'D.J.' BOGGS' growth plans for his new company may give a lift to COVID-weary Americans who want to spend more time with friends and family boating upon U.S. lakes, by helping consumers make online reservations with individual private boatowners.
Tullahoma-based Boggs is founder, owner and CEO of Lake Hop Inc.
The 'share-economy' startup facilitates reservations in key U.S. markets for recreational boat ride-sharing and for "bare boat" rentals.
Boggs, 34, told Venture Nashville that since 4Q 2020 he has personally funded Lake Hop platform development and initial owner-enlistment, and he recently soft-launched the site commercially.
He confirmed that he has recently set out to recruit $650K in pre-Seed capital near-term.
One of his investors is an entrepreneur based outside Tennessee who owns a company that makes equipment for the watersports industry.
Once the pre-Seed is done, total money-in since inception is likely to total roughly $1MM, Boggs said.
Founder DJ Boggs
Boggs said his modeling calls for hitting breakeven or better in 2024.
Much of the proceeds from the pre-Seed raise will be used to accelerate sharply Lake Hop's marketing via social media and other channels.
Asked about the pandemic's impact on his startup, Boggs said emphatically that COVID19 pandemic pressures have increased interest in boating and other outdoors activities "by leaps and bounds."
Illustrating the point, Boggs said he's aware of at least four major boat-manufacturing brands that have announced expanding their production facilities.
VNC research indicates that one of those boat-building gainers is Loudon, Tenn.-based Malibu Boats (Nasdaq:MBUU). It reported full-year FY 2021 adjusted EBITDA up 71.3% over FY 2020, with 2021 net sales hitting $926.5MM (with unit volume up 27% for the year).
In making its annual report, Malibu's CEO described the pace of its retail sales of boats as "breathtaking."
Notably, not long before revealing its FY21 results, Malibu had completed its acquisition of Maverick Boat Group. This afternoon, Malibu stock is trading substantially higher today than during the pandemic retreat of Spring 2020.
Lake Hop's marketplace inventory now includes craft that are up to 26 feet in length, with models including fishing and wakeboarding boats, cruisers and deckboats, personal watercraft, pontoon boats and others.
Lake Hop's add-on services include local guides, transportation or deliveries, participation by watersports celebrities, party-cove landings and other landside services and amenities.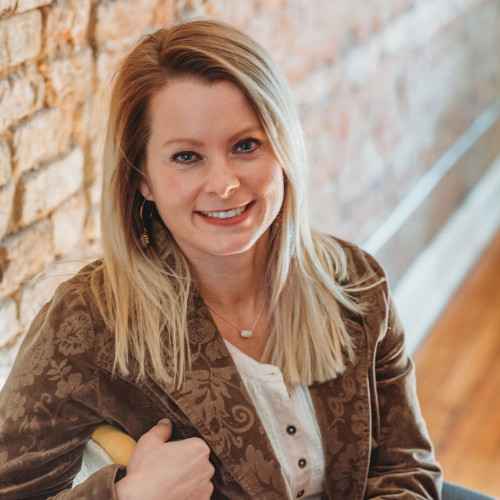 Brie King
Ahead of its broader market entry this year, Brie King, a specialist in digital marketing communications, recently joined Lake Hop as a stakeholder and marketing director. King previously founded Elk Media LLC, which focuses on social-media impact.
During the mid-summer season of 2021, Lake Hop's platform was formally tested among a set of boat owners, with an initial 16 owners joining the marketplace, which Boggs and technology contractors have completed.
Lake Hop now has roughly 150 boats available in 28 states, with corporate marketing communications yet to fully ramp-up.
Boggs said there are 12.4 million recreational boats licensed in the U.S. and at least 90 million people boat recreationally, each year.
He noted that while many people can afford, for example, the costs of hunting, fishing or golf, and many can own and operate a canoe or kayak, the option of a larger powered boat and associated costs is often prohibitively expensive.
Boggs said recent reports and his own experience make clear the costs of owning and operating a boat deter many families, just when families need more such outdoors activity together.
He said he has also learned that, even for those who can afford to own, license, insure, use and periodically trade or repair a recreational boat, the costs of ownership often lead owners to welcome additional income.
Consumer anxiety is another factor that has shaped Boggs' view of Lake Hop's role.
He said concerns about lack of experience operating or navigating a boat, lack of familiarity with a given lake, personal time required to line-up a lake rideshare without assistance and other factors often deter some men and women from boating.
Those concerns can often be alleviated by having a responsible local captain at the helm, he said. That way, renting from Lake Hop prepares even the inexperienced customer to "Lake Like A Local," its marketing slogan.
Asked about competitors, Boggs cited BoatSetter, which he noted partners for boat-insurance coverage with GEICO BoatUS for peer-to-peer boat rental policies.
VNC research shows that Boatsetter's site makes clear that its registered operators must have insurance P2P insurance coverage that is underwritten by GEICO Marine Insurance Company, or they must buy GEICO BoatUS coverage for each rental session.
Boggs added that his previous decade of experience as an independent Aflac insurance agent gives him a clear sense of how to save boat owners money on the cost of insurance coverage that they must maintain. Lake Hop rideshare insurance will be with State Farm, he said.
Asked about company advisors, Boggs said that for legal services he relies on Chattanooga attorney Shayn Fernandez, who recently established his own practice, Junto Law.
Boggs said finance and accounting are supported by Michael Eifel, who is based in the Chicago area. An earlier, related Lake Hop SEC filing is here.
Boggs is an alumnus of Middle Tennessee State University, where he was founder and president of the MTSU Bass Fishing Team, according to his LinkedIn.
Lake Hop's founder and his wife have two young daughters and the family resides in Coffee County. VNC
. last edited 1614 13 January 2022
---