Updated 11 June 2015: Pando announced FREE admission for Women, using promo code 'Nobro' at this signup page.-Ed.
PANDOLAND, the entrepreneurship and technology festival in Nashville June 15-17, has assigned $100K startup-competition slots to three Tennessee companies and continues to unveil on-stage speakers.
The Tennessee startups' participation was confirmed yesterday by PandoDaily Editorial Director Paul Carr. The event is set for Marathon Music Works in Nashville.
The identities of the Tennessee trio and seven other competitors remain cloaked til Pandoland begins, said Carr.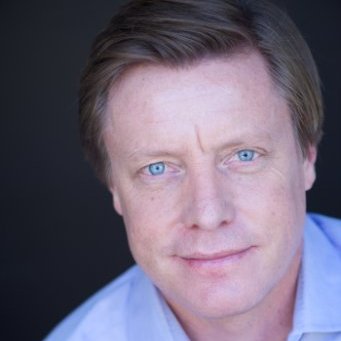 Mike Herring
PANDORA
PandoDaily also released names of additional executive speakers: Pandora CFO Mike Herring, who in addition to finances helps manage that company's licensing, partnerships and monetization; and, Bastian Lehmann, the founder and CEO of urban logistics/delivery provider Postmates.
Pandoland -- full program site here -- has provided readers of Venture Tennessee and Venture Nashville a $100 discount code -- VTN -- for reduced price registration, right here.
The identities of the judges for the annual Pandoland competition and breakout session presenters and moderators are also being held for later announcements, Carr said.
PandoDaily and the Pandoland event are led by Sarah Lacy, the Memphis native who is PandoDaily's founder (2012), editor-in-chief and CEO. A couple years back, PandoDaily announced it had received investment from three Tennessee funds: Nashville's Jumpstart Foundry, then an affiliate of Solidus; and, Chattanooga's Lamp Post Group and Chattanooga Renaissance Fund. The company also lists a number of Valley luminaries among its investors, including Mark Andreesen, co-founder of Menlo Park-based Andreesen Horowitz.
Other Pandoland speakers previously announced are drawn from sectors including Venture Capital, Social, Payments, Data/Analytics, Music, Fitness/Wellness, Content, Software, Media/News, Beauty and Fashion, among others.
The Pandoland roster thus far includes, in addition to Lehmann and Herring:
BELLY Co-founder and CEO Logan Lahive. Loyalty platform.
BEZAR and FAB.COM Co-Founder and CEO Bradford Shellhammer. Fashion, Style.
BIRCHBOX Co-founder and Co-CEO Katia Beauchamp. Beauty, grooming.
BUSTLE Founder and CEO Bryan Goldberg. News/content.
DEFINE AMERICA Founder Jose Antonio Vargas. Media, Culture.
DISRUPTIVE MULTIMEDIA Co-founder and CEO Ryan Leslie. CRM in Music.
FACEBOOK Head of Product for Messaging Stan Chudnovsky.
FLOODGATE Managing Partner Mike Maples Venture Capital.
FOG CREEK SOFTWARE Co-Founder, Stack Exchange CEO Joel Spolsky.
FORERUNNER VENTURES Founder Kirsten Green. Venture Capital.
LERER HIPPEAU VENTURES Managing Director Kenneth Lerer. Seed VC.
MATTERMARK Co-founder and COO Andy Sparks. Venture data.
PAYPAL SVP Global Head of Merchant & NextGen Commerce Bill Ready. Payments.
Rdio CMO Mark Ruxin. Music.
ReDEF Group CEO Jason Hirschhorn. Content in private beta.
STYLESEAT Co-founder and CEO Melody McCloskey. Beauty, Wellness.
SOULCYCLE Co-founders, Co-CEOs Elizabeth Cutler and Julie Rice. Fitness.
SPARK CAPITAL General Partner Bijan Sabet. Venture Capital.
TEA COLLECTION Co-founder and CEO Leigh Rawdon. Apparel/Mission.
THRILLIST MEDIA GROUP Co-founder and CEO Ben Lerer. Media.
This story will be updated as further event details become available. VNC
---
---