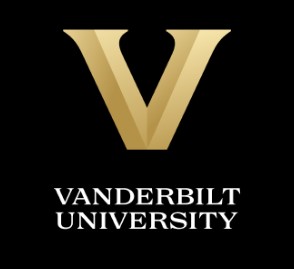 PITCHBOOK's annual rankings of universities based on its sifting of 150,000 of their VC-backed alumni entrepreneurs who have raised capital in the past decade found spots for Vanderbilt University in its undergrad, graduate and MBA fields, as well as, in a separate sort, in its number of female founders.
VNC research indicates that four of the 19 companies named below as linked to one or more Vanderbilt alumni tiers are based in Nashville. We believe 10 of the 19 Owen-linked companies are associated with healthcare, healthtech and-or biotech.
Our research further indicates that other cities serving as home base for companies linked with Vanderbilt alumni include Bethesda, Md.; Boston-Cambridge; Austin; Denver; Atlanta; San Francisco; Los Angeles; New York City; San Jose; and, Madison-Middleton, Wisc.
Regarding its female alumnae, Vanderbilt ranked 39th -- tied with Tufts University -- with respect to undergrads, but was unranked with respect to both graduate and MBA alumni.
In breaking-out data about the female entrepreneurs in their analysis, Pitchbook also pointed readers to their female founders dashboard here.
The female VU undergrad alumnae included 44 founders, 44 companies, and $985MM capital raised. The VU female undergrad alumnae companies that raised the most capital, according to Pitchbook, were Everly Health, Havenly, Canteen Spirits, Emrgy, and Polco.
Overall Undergrad: Vanderbilt's association with Undergraduate alumni overall placed the university 56th of 100.
Among VU undergrads in the past decade, there were 275 founders identified in 266 companies, altogether raising $6.4BN, according to Pitchbook.
The top five VU undergrad-linked companies cited by Pitchbook included four that were in the healthcare sector and one that was focused on graphene. The five: Dispatch Health, Everly Health, Monogram Health, Reify Health, and Lyten.
That undergrad ranking placed VU between University of California-Santa Barbara and Ohio State University.
Overall Graduate: In the context of Graduate alumni, VU tied at 99th, with 118 founders in 99 companies, raising an aggregate $2.0BN.
Among those grad students, Pitchbook said the top 5 by capital raised were Kallyope, Macro, Escape Bio, Walnut and PierianDx.
Overall MBA: Turning to MBA students, Pitchbook ranked Vanderbilt 47th of 50 universities, with 76 alumni, 70 companies, and $2.5BN in capital raised.
The top five companies in the MBA group created by Pitchbook were Aledade, Axcella, Grammarly, Built Technologies and Tend.
Pitchbook notes, "Since companies can have more than one founder, and founders can attend multiple schools, it is possible for the same company or founder to count toward multiple universities." VNC
. last edited 1752 12 September 2023
---