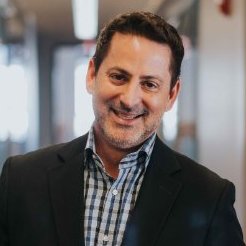 STEPHEN LINN, founder of AmpliFLY Entertainment and a mentor the past year within the Nashville Entrepreneur Center, was recently named Music industry entrepreneur in residence (EIR) at the EC, with current emphasis on supporting four startups in the latest class of Project Music, the accelerator and year-round startup-development program.
Project Music said in a press release that Linn "will provide strategic direction and insight for the music-specific curriculum, coaches and connections for the program. Linn's experience as an entrepreneur and executive in the music and entertainment industries will reinforce the program's integrated curriculum, focusing on the entrepreneurial process and an industry immersion through access and connections to the music industry."
Linn has been in the EIR role since November, according to his Linkedin.
Nashville-based AmpliFLY is a strategic artist development, management and content creation company working with developing artists, according to the release.
Before launching AmpliFLY Entertainment, Linn was SVP of BBR Management (Broken Bow Records' artist management company) and, prior to that, senior director of music programming and promotion at CMT/MTV Networks.
He also worked in marketing agencies and spent two years in political campaign consulting.
He may bring some of that political campaign sensibility to his AmpliFLY and Project Music work: At the launch of AmpliFLY, he explained in a press release, in part, "When you're on stage, you're an artist; when you're not, you're running for governor. We'll help with all of the 'running for governor' stuff."
He also said in that 2014 release, "AmpliFLY will take on the business part of the music business -- putting together the perfect team, creating digital content and strategies, developing media and brand partnerships, formulating marketing promotions, and mining metrics to develop strategies and better connect with fans..."
Early-on, Linn worked nearly seven years as a television news reporter in Nashville (WSMV-4-NBC) and Tuscon (KGUN-9-ABC).
Linn earned his bachelor's in broadcast journalism at the University of Missouri. VNC
.
---