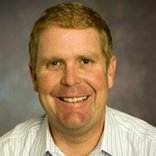 JOE MAXWELL, managing partner of fintech specialist FINTOP Capital LLC, confirmed the Nashville firm's Fund II closed March 14, after being oversubscribed north of $125MM. Fund II's original goal was $100MM.
Maxwell said "the vast majority" of participants in Fund II were investors who had increased their commitments from the levels at which they invested in FINTOP's Fund I, which closed north of its $50MM goal in 2017.
FINTOP Fund I has had two fintech exits:
Earlier this month, Nasdaq Inc. announced it had acquired Charlottesville-based Solovis. Press release is here. Earlier, Charlotte-based DealCloud sold to Intapp, as we previously reported.
Overall, FINTOP Capital currently has 16 active portfolio companies, two of which -- Kindful and Core10 -- are based in the Nashville area. The remainder are out of state.
Fund II's 100-plus investors are mostly based outside Tennessee and include corporates, high- and ultra-high network individual and family offices.
Legal advisors to FINTOP on Fund II were New York-based Lowenstein Sandler LLP, Maxwell confirmed.
Maxwell said Fund II is likely to invest in a total 18 to 20 deals, at an annual pace of six or more transactions.
Those investments are projected to be in the $4MM-$6MM range for each portfolio company, all of which will be post-Seed, early-growth fintech businesses, with FINTOP typically entering via Series A rounds.
Fund II in the past year made growth-capital investments in six fintech portfolio companies:
► Add: April 13, 2020 - DecuSoft Inc. (New Jersey) software for compensation management and union benefit administration.
► Digital Onboarding (Boston) - Supports banks and credit unions seeking to engage customers in activating new accounts and services. FINTOP led with a $3MM investment. CEO: Ted Brown

► FINMKT (New York City) - Its Consumer and SMB multi-lender platform and point-of-sale solution help bank and non-bank lenders rapidly deploy financing for clients. FINTOP made a $4MM investment alongside ManchesterStory Group (Des Moines). CEO: Luan Cox

► My Digital Office, MDO (Bethesda) - Supports hoteliers' accounting, business analytics, performance monitoring and more. FINTOP led round with $2.5MM investment and is the company's first institutional investor. CEO: Ali Moloo
► Trovata.io (San Diego) - Automated treasury services and cash management, using open banking technology. FINTOP led the round with $2MM, joining strategic JPMorgan Chase. CEO: Brett Turner

► Vouchr (Toronto) - Consumer personalization, engagement and gift-giving platform for digital money that doesn't require recipient to download an app. FINTOP led round with $3MM. Strategics included a Wells Fargo venture unit. CEO: Rob Balahura

Asked about how FINTOP is dealing with the prospects of a sharp economic recession, Maxwell said that while priorities will become clearer and timelines more reliable as hard economic and financial data become available, he and his team are proactive on key issues.
He emphasized that he and his partners have substantial personal track records as fintech company operators.
He recalled that he sold his company Investment Scorecard to Informa Investment Solutions in the spring of 2007, just days before the bottom fell out of the global housing market. Scorecard had reportedly generated revenue north of $15MM the previous summer of 2006.
In that instance, Scorecard "ratcheted-back" its spend and came through well, mainly because it had a foundation of substantial foundation of recurring revenue.
Now as then, Maxwell added, startups that relied on click-throughs and ad dollars soon found themselves in dire straits.
Such experience leads the FINTOP team to bring a strong focus on business fundamentals to bear in examining potential deals and in supporting FINTOP portfolio companies, he added.
Now, as always, Maxwell said he and his team are tracking their portfolio companies closely, watching capital efficiency, days-cash conserved, marketing spend, sales pipeline and close rates, to name a few indicators.
The coronavirus-induced market downturn and attendant socio-economic stress will mean that portfolio companies with cost-reducing technologies can certainly demonstrate their value, but they must first can gain the attention of buying or partnership influentials, many of whom are dealing with tumult and uncertainty unprecedented in their lifetimes.
Given that, a "softening" or lengthening of the sales cycle is one of many factors portfolio teams must prepare for.
Asked about target valuations, Maxwell said his team will be disciplined and prudent while looking for solid operators, but in each case they will also stress-test valuations. The FINTOP team has no interest in chasing "vanity valuations," he added.
John Philpott
Nashville-based Partner John Philpott's earlier experience includes eight years with Interactive Advisory Software (sold to Hanlon Financial Group) and seven years with fintech platform operator S1 Corporation and insuretech Bestow, among other roles.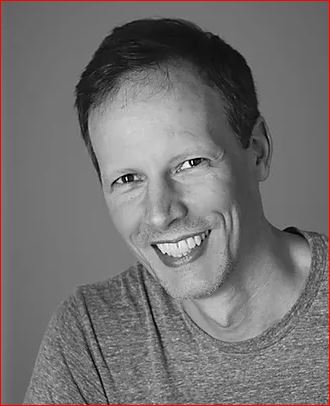 Jim McKelvey
St. Louis-based FINTOP execs include Co-founder and General Partner James M. "Jim" McKelvey Jr., who is also co-founder and a director of Square Inc. (NYSE:SQ), and a member of the board of directors of the Federal Reserve Bank of St. Louis, among other interest.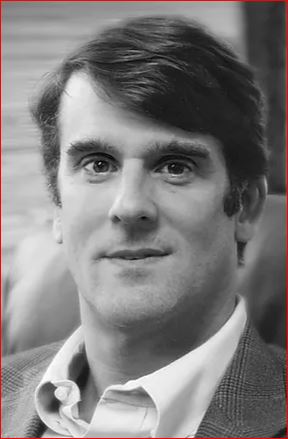 Rick Holton
Also in the Gateway City is FINTOP Partner Rick Holton, who also manages Holton Capital Group, and is a former general partner of a St. Louis-based VC, in addition to other financial and civic roles.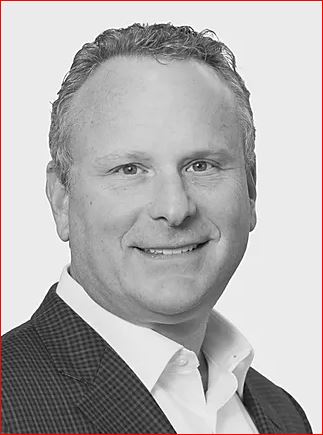 Rick Kushel
General Partner Rick Kushel holds down the FINTOP fort in Jersey City, N.J., across the Hudson River from Manhattan.
Among other things, Kushel was a strategic advisor to an Innovation portfolio maintained by The Blackstone Group, for which he led spinout iLevel Solutions (later sold to PE-backed Ipreo). Kushel's LinkedIn is here.
Managing Director Jared Winegrad was one of FINTOP's early joiners. He covers FINTOP dealflow, portfolio management, due diligence, and fund administration, according to his LinkedIn.
Principal Brittani Rendina Roberts joined FINTOP a year ago, after four years with Groupon in Chicago, among other experience. LinkedIn.
Asked about a possible Fund III, Maxwell said FINTOP is likely to go to the market again in the 2022-23. VNC
. last edited 1248 6 May 2020
---