THE PANDEMIC and other matters caused the the 111th Tennessee General Assembly to reconvene June 1 to discuss only priority legislative proposals, which they hope to address fully by the end of the Assembly's adjournment later this month.
As a result, a number of bills, referenda and attendant policy issues that could have consequences for Tennessee innovators and entrepreneurs have now virtually been counted-out of legislative discussion this year, though some could be the subject of study committees this summer.
Here are but two deferrals that caught our eye, among many others:
FIRST, the proposed Licensing Innovation Act -- SB 2148 by Senate Majority Leader Senator Jack Johnson (R-23-Franklin) and HB 2217 by Rep. Dennis Lamberth (R-44-Portland). Both bills here.
This proposal was part of Gov. Bill Lee's original larger budget proposal, which was revised and resubmitted to legislators, who are now reviewing and debating portions, thereof.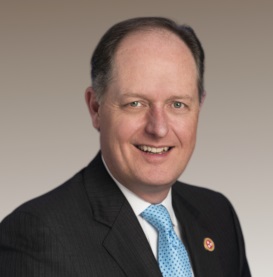 Sen. Jack Johnson
The Tennessee Society of CPAs (TSCPA) published an abstract of the legislation, saying it allows "the commissioner of Commerce and Insurance [Hodgen Mainda] to issue a regulatory innovation waiver to license a person to pilot test an innovation. Specifies that any person may apply for a regulatory innovation waiver by submitting an application to the department on a form prescribed by the commissioner. Specifies requirements for such application form, including a description of how the innovation would benefit consumers. Allows the commissioner to collect a fee for the application. Specifies other requirements for regulatory innovation waivers."
VNC notes that while this proposal requires innovators to request a waiver and pay a modest fee for such, measures of this type may help figuratively to create a business and regulatory space in which startups and other innovators can try things without worrying as much about crossing regulatory lines, an advantage often referred to as an innovation "sandbox." Resources here, here and here.
A copy of the aforementioned Licensing proposal is here (pdf).
Com. Greg Gonzales
SECOND: A House Resolution that calls for for the state's Department of Financial Institutions [now led by Commissioner Greg Gonzales] to study potential applications of Blockchain or related technologies (for example, distributed ledger technologies] relevant to the financial sector and to recommend changes to State laws and rules, if any, that might impact use of those technologies in Tennessee. The proposed Resolution, HR 249, was submitted by State Rep. Dennis Powers (R-36-Jacksboro).
Venture Nashville previously reported on TDFI innovation efforts and Commissioner Gonzales, here. Gonzales is a member of the board of directors of the Council of State Banking Supervisors (CSBS), an agency that maintains a listing of all state innovation contacts here.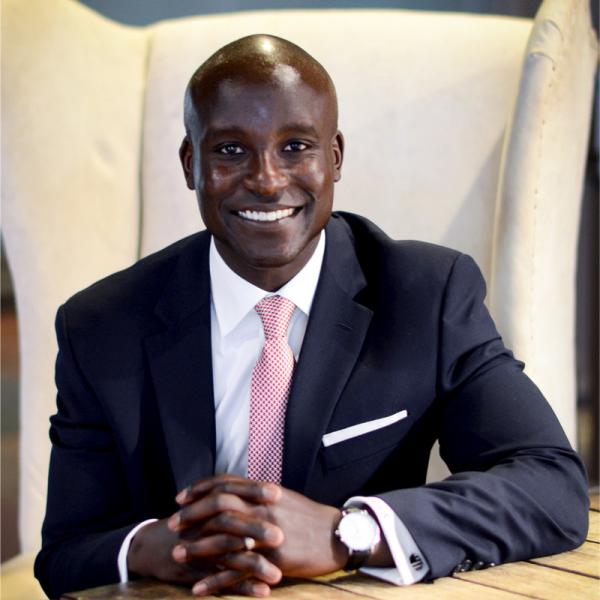 Com. Hodgen Mainda
While in these two proposals Commissioner Gonzales is implicitly referred to only in the proposed Resolution for blockchain study, it is interesting to note in the context of the Licensing Innovation Act that both Commissioner Mainda's C&I department and Gonzales's TDFI are responsible for administering numerous licensing applications, respectively listed here and here.
In 2018, after advocacy by the Tennessee Blockchain Alliance and others, then-Gov. Bill Haslam and the General Assembly crafted law that would "promote and facilitate" use of distributed ledger blockchain technology and "smart contracts" applications in Tennessee, as reported by VNC at the time.
Gillum Ferguson, interim communications director for Gov. Lee, said this afternoon, in part, "The proposed Innovation Waiver Program would allow the State to waive regulations for innovative products and services where innovation can replace out-of-date statutory requirements without harm to consumers. The Program was designed to be a Tennessee specific option for companies to test new business models in the insurance and regulated professions sectors. The Department of Commerce & Insurance is committed to fostering fair marketplaces that promote the success of individuals and businesses, and we believe this Program would be an additional tool for Tennessee businesses to grow and succeed." (added 5:08pm)
Note: Tennessee faces a broad array of enormously important issues. Nashville Technology Council (NTC) on June 1 published a summary of the abbreviated agenda of the reconvened Tennessee Senate, here. VNC

. last edited 1727 11 June 2020
---