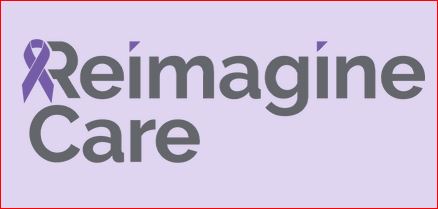 Updated: Jan. 25, 2022: Reimagine Care announced completion of its Series A round, VNC's expanded coverage here.-Ed.
VANGUARD Health veterans, VC Martin Ventures and other allies have teamed to support a $25MM raise for Reimagine Care Inc., which describes itself as partnering with healthcare systems and independent oncologists to support value-based oncology care delivery in community settings.
The company reported $5.25MM in, as of its July 6 SEC filing, which VNC research suggests is associated with a Series A round.

The year-old startup's filing also reports participation by VC firm LRV Health (Boston) and Sante Ventures (Austin).
Sante is represented on Reimagine's board by Doug French, while LRV is represented by Keith Figlioli.
VNC notes the possibility that the overall $25MM round could be close to completion. Among other things, the Tennessee corporate registry online shows what seem to be related entities registered as Reimagine Care SP LLC; and, Reimagine Care SP I LLC. Our research further suggests that a larger share of the overall round was secured as early as 4Q 2020. This story will be updated, as warranted.
Reimagine Care's co-founder and vice chairman is Nashville-based Devin Carty, who served in several roles within Vanguard Health Systems while that company was led by its founder, Charlie Martin, who is also the founder and chairman of Martin Ventures.
Aaron Gerber
Reimagine Co-founder CEO Aaron Gerber MD MBA also did a tour with Vanguard, where he was SVP for strategy and business development in the Chicago market, before stepping-away not long before Vanguard sold to Tenet Healthcare in a transaction valued at $4.3BN, including assumption of debt. Gerber continues to work from Chicago.
Gerber's LinkedIn profile explains the company's vision, saying, "The cost of cancer care in the US is [approximately] $175 billion per year and projected to grow to $250 billion by 2030."
Gerber then explains, "At the same time, the high degree of care variation, racial disparities particularly in access to precision medicine and clinical trials, and lack of patient-centricity leads to significant opportunities to reduce costs, improve quality, and deliver a much better and convenient patient experience.
"Reimagine Care partners with HC systems and independent physician oncology practices to support the delivery of value-based oncology care in the community.
"We do this by providing the people, processes, and a robust technology platform that enables the scalable and effective delivery of high-quality, patient-centric, lower cost cancer care across multiple sites of care, including the home," said Gerber.
Barbara Cannon MBA of Nashville is the company's COO and previously served in executive roles with NuSirt; ClinTrials Research; and, Celeris Corp.
Jeff Chester, whose career has included roles with WebMD, GE Healthcare and others is the company's chief commercial officer.
Daniel Goodman joined Reimagine in Nashville two months ago as VP for commercial operations, according to his LinkedIn.
Goodman's earlier experience includes roles with Martin Ventures portfolio company Trilliant, and with Clariture, a startup that was melded into Trilliant through a Trilliant acquisition.
Reimagine Care Inc. was registered nearly a year ago in Delaware, and was registered in Tennessee about four months ago.
The startup's principal place of business is within the offices of Martin Ventures in Nashville's Green Hills. The Reimagine site is here. VNC

. last edited 0828 10 August 2021
---