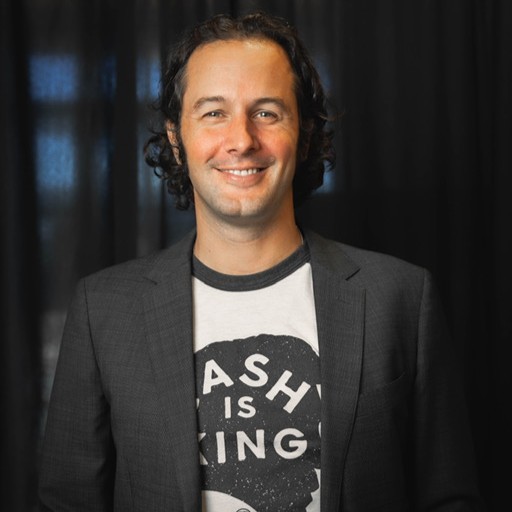 SANGCASH LLC Founder Stephen DeGrazia took a chance on moving to Nashville three years ago, the way many Nashvillians have done, but the move wasn't simply to pursue a gig, a girl or a guy, or a gift for songwriting.
About two years before his move here, he had conceptualized the SangCash platform that is now emerging, he told Venture Nashville.
From the start, his primary objective has been to accelerate performance venue owners' payments to songwriters and music publishers.
Beyond that, as he makes clear in a brief video here, the targets on "SangCash's radar" include additional services to help songwriters, in particular, to establish a firm financial footing for developing their craft and supporting themselves.
With pandemic-hammered entertainment venues now headed toward re-opening for massively expanded live audiences, faster and more accurate payments are essential, said DeGrazia.
With that watershed re-opening of entertainment looming ahead, DeGrazia said he is planning a capital raise with a current target of $500K; and, he plans to begin a beta opening of his platform by July.
Because many entertainment events that have traditionally been scheduled in spring or early-summer have been pushed deeper into 2021 or 2022, DeGrazia plans to run his beta test for at least two months.
He is 100% owner of the Delaware-registered company, which he has bootstrapped thus far, mainly by doing whatever early work he could do himself, minimizing outlays for preliminary web layout and other professional services.
DeGrazia said he gained real advantages by participating, at not cost to him, in the Metro Nashville-funded Renew Nashville program conducted by the Nashville Entrepreneur Center (NEC).
He said the support he has received under Renew Nashville has been similar to that he would have enjoyed if he had applied for and been accepted for the EC's Project Music & Entertainment.
As he moves to finalize his minimum viable product for beta testing, he has been working remotely with advisors at Launchpeer, the Charleston, S.C., incubator specializing in support of startups led by non-technical founders.
He recently activated his preliminary SangCash website here. A more robust website will debut by July. Decisions regarding development of mobile apps will await feedback from beta users.
In addition to working with Launchpeer, DeGrazia has been having serious conversations with several solid software firms in Nashville, one of which could be chosen to serve as de facto technology advisor or fractional CTO.
In addition to those technology resources, he has five college interns working with him.
Asked about other current advisors, he said his attorneys are with Davis & Gilbert (NYC), and he banks with Pinnacle Bank, Nashville.
DeGrazia says in the aforementioned video that by using SangCash, songwriters can get paid "fairly and timely"; publishers can avoid months-long payment delays; and, venue owners can quickly pay per song and avert overspending for unneeded licensing from performance rights organizations (PROs).
DeGrazia's SangCash thesis seems to have taken root during his earlier work in asset management, financial planning, music data analysis, consumer experience, sales and ecommerce for apparel brands, and much more, while working with Morgan Stanley, Vanguard, and others.
Among other influential factors, DeGrazia recalled that in 2009 -- just as the U.S. was emerging from the Great Recession -- there came news came of Northwestern Mutual's $250MM acquisition of LearnVest (now NWM's Life & Money).
That and other fintech M&A deals made an indelible impression in his mind regarding the vital importance of addressing a precise pain-point and creating a robust, complementary fintech platform. Related TechCrunch reporting here.
He said he often discusses his SangCash plans with individuals in each industry sector that will be affected by the platform's introduction.
Asked about competition, DeGrazia said he sees the PROs as the most significant players.
Asked about exit options, he said that currently the most likely exit for SangCash is through a sale to a strategic bidder.
DeGrazia, 37, makes no pretense of having any personal music talent.
"I wave the white flag immediately" when talk turns to songwriting or performance, he said. Instead, he said he brings to the table his knowledge of the fundamental importance of value, sales, revenues, payments-in-hand -- in short, the things that go into business success and wealth formation for those in music and entertainment sectors.
DeGrazia said he's realized for several years that his company should be based in either Nashville or Austin -- the former, in his estimation, more songwriting- and publishing-oriented, the latter more live-music venue focused.
He said he expects to be based in Nashville for at least two more years, while simultaneously developing his networks in Austin, New York City and elsewhere.
DeGrazia said he acknowledges that many observers believe Austin is probably several years ahead of Nashville in establishing music- and fintech-related ventures and the mature ecosystem they need to spur a virtuous cycle of investment and innovation.
He also confirmed that he has found, as have many before him, that Nashville Seed-stage investors are often likely to be oriented toward healthcare services or perhaps healthtech, rather than music or entertainment startups.
He noted that if Austin is able to resurrect its Austin City Limits Festival program (now planned for this October) and South by Southwest (March 2022), the argument for an Austin presence will be strong.
However, he said he senses that -- given his current business priorities, and the fact Nashville seems to be approaching another upward tech-venture inflection point -- it's a great time to launch here.
VNC research suggests that DeGrazia may be reserving room on his mental map for SangCash eventually to offer services that go beyond collecting license fees and making payments to copyright holders.
We note that his original 2017 U.S. trademark application (which remains live and in-process), refers to potential use of a SangCash trademark in the course of music-related business consulting, data analysis and management and other pursuits, as well as for ensuring royalty and licensing payments.
A native of Long Island, N.Y., DeGrazia said his desire to blend his experience in the financial sector and his brand-marketing and related experience seems to come naturally.
He explained that, even as a youth, his summer jobs at Jones Beach Theater, an outdoor amphitheater in Nassau County, left him with a love of entertainment events.
He earned his bachelor's in business and history at Franklin & Marshall College, Lancaster, Pa. There, he played on the men's lacrosse team and later coached youth lacrosse in Brooklyn.
More recently he has helped coach the lacrosse team at University School of Nashville. DeGrazia's LinkedIn is here.
. last edited 1515 14 May 2021
---