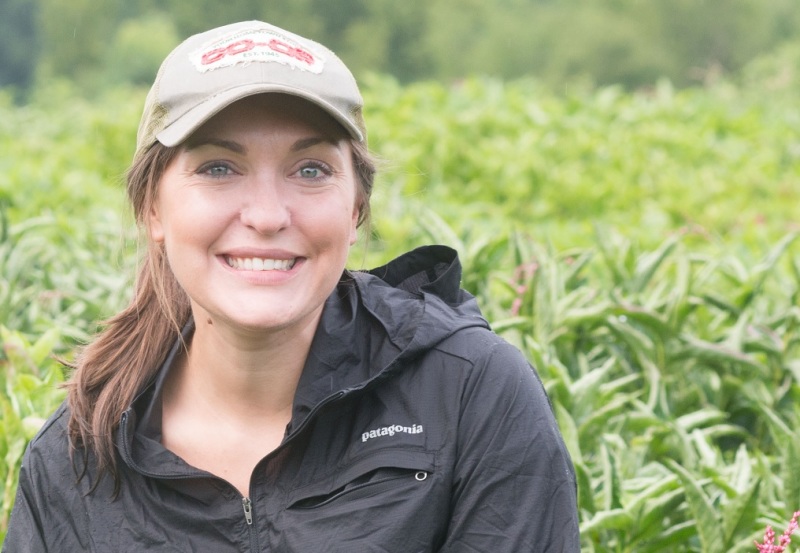 Update: Dec. 15, 2022: Related SEC filing dropped here. Dec. 2, 2022: The company announced in a press release here the closing a Series B2 round at $4.8 million co-led by growth equity firm Lewis & Clark AgriFood and Levi Strauss & Co.-Editor
STONY CREEK COLORS INC., the Springfield, Tenn.-based producer of natural indigo dye for U.S. and global markets that is made without reliance on toxic chemicals, is nearing completion of its $9MM Series B capital raise.
Founder-CEO Sarah Bellos today confirmed the company recently completed a first close for the round led by Lewis & Clark AgriFood, based in St. Louis.
► Updated: Stony Creek followed through by filing on its $9.58MM raise with the SEC today, showing $5.2MM in on first-close.
The company says it is the fastest growing natural indigo dye manufacturer in the world.
Lewis & Clark General Partner and Managing Director David Taiclet said in a press release this morning, "We are extremely proud to partner with Sarah and Stony Creek Colors, which is one of the few ag tech startups led by a female founder. This investment aligns with our thesis built around the rising consumer focus on natural and sustainable plant-based ingredients."
Investing alongside Lewis & Clark are the Innova Memphis-affiliated Innova Ag Innovation Fund, as well as iSelect Fund, Green Spark Capital (Green Spark Ventures), and Next Wave Impact, among others.
In an interview for this story, Bellos said the company plans a second close of the B-round this spring, and is not considering adding further investors in this round.
The Series B raise will allow the company to scale for the crop season now opening and to begin "doubling down on indigo" as it advances its entry and expansion in new market sectors beyond textiles (denim mills are core), particularly in cosmetics and in food colorants, said Bellos. She noted that indigo is a key to creating blue color, which, in turn, is a key source for use in creating purple or green color.
The company's offerings have secured certification as "biobased," under the USDA BioPreferred™ Program.
Bellos said she believes Stony Creek can scale its current textiles business without a Series C round, but she does not rule-out a C-round if it's warranted by growth opportunities in cosmetics and other verticals. The company's Series A was completed in 2019.
Asked about an eventual exit, Bellos said, in part, "We know the customer demands that we can serve in perpetuity. We're building the business as though we're going to continue to be the management team to run it, in perpetuity."
The company is in a good competitive position, she said, adding that she believes it would take any current competitor five to seven years to catch up to where Stony Creek is now, with respect to genetic improvement in its indigo feedstock and its methods for crop selection and breeding.
She acknowledged that as the company expands its presence in additional markets and verticals, it might decide that taking one or more additional partners could make sense.
Asked about suitors, Bellos said only that the company has for some time drawn inbound interest from a range of potential partners.
The CEO said her confidence in the company's prospects is heightened not only by its addressable market, but also because its proprietary dryleaf processes mean the company will no longer be so heavily dependent on growers operating within about 30 miles of its manufacturing facility.
Insead, the company aims to scale its grower network in sub-regions of the Southeast beyond its existing grower networks in middle Tennessee and bordering Kentucky.
Using its leaf-drying processes to build inventory, the company will be able to ship greater volumes of indigo paste or powder to customers domestically, as well to Europe, Central America and Asia. Its inventory is currently maintained at its 80K sq.ft. plant in Springfield.
Dryleaf processing will not only help supply more customers on a timely basis, but will also help dampen seasonal fluctuations in Stony Creek's workforce and increase grower interest in indigo as a crop-rotation alternative.
Bellos said that because continual innovation is key to the company's plans, "I fully expect the way we're processing indigo today will not be the way we're doing it five years from now."
The CEO added that the company's growing industry relationships give it greater insight into fashion and food-coloring innovation pipelines, so that it has more opportunities to detect, early-on, when premium or niche brands are are going to pull notable products through to the marketplace.
Since its inception in 2012, the company has garnered dilutive and non-dilutive financings totaling approximately $20MM. Bellos remains the largest single equity holder in Stony Creek.
She explained that the company waited quite a while before accepting conventional venture capital.
She explained that, early-on, her study of the Ag and Venture sectors showed little sign of VC interest in specialty crops and related matters.
Thus, she wanted to be sure that Stony Creek's business model and processes, biomass production capacity and grower networks were thoroughly vetted in the course of several consecutive growing seasons.
Now, having focused heavily in 2020 on developing its dryleaf methods and processes, the company will soon shift production to dryleaf; build volume for year-round production; and, prepare for substantial increases in planted indigo acreage in 2022 -- all of which will contribute to generating growth equity.
When the CEO was reminded that in 2015 -- just three years into the business -- she had projected reaching substantial revenue and gross margin by now, Bellos responded with dry wit that, while she once thought scaling indigo production wouldn't be so hard, she now fully understands why natural indigo has not previously been scaled sufficiently.
The company, which prior VNC reporting indicates had nearly $2MM revenue in 2019, now has about 20 FTE personnel, not including seasonal hiring and recruitment for fulltime positions now underway.
Stony Creek Colors still plans, as VNC previously reported, to supplant a share of the massive market now dominated by synthetic dyes, a segment in which Singapore-based DyStar remains a major player.
In addition to priority sales to denim mills and secondary sales to mills that are focused on other fabrics, Stony fulfills ecommerce orders from artisans and consumers made via its site here.
Stony Creek's COO is Joe Kadi, a veteran of manufacturing operations posts, in the U.S. and abroad. Shawn Genung MSIE-MBA is the company's technology development manager.
Tim Hassler
Tim Hassler, a Lewis & Clark managing director, is joining Stony Creek Color's board of directors.
Hassler said in today's press release (PDF here), "Our team has identified natural indigo as a high value investment opportunity supported by a very strong market demand. We are impressed by the company's strong intellectual property and its leadership team, and we are confident the strong agribusiness networks at Lewis and Clark can help propel the company through its next phase of growth."
In the same release, Dean Didato, general manager at Innova Memphis, "We are impressed with what Sarah and her team have built in Springfield, [given how] incredibly challenging it is to introduce a "new" crop to an area, establish an industrial processing method and acquire customers. The ingenuity here is in Sarah's vision to offer tobacco farmers with an alternative high margin specialty crop that largely parallels current farming practices and more fully utilizes pre-existing capital equipment, bringing those farmers new means to generate revenue."
The Stony Creek board of directors will choose a chair during its next meeting.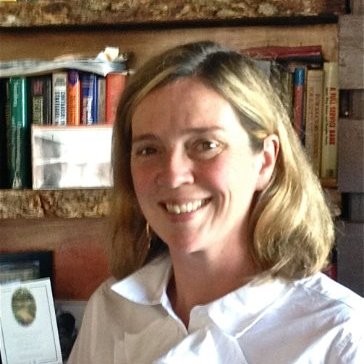 Shonda Warner
VNC previously reported that existing directors include Shonda Warner of Chess Ag Full Harvest Partners.
Daphne Preuss
The company's industry advisors include Chicago area-based Daphne Preuss PhD (MIT, Biology); and, Atlanta-based David Clark, of Telescope Advisers.

Bellos further emphasized the company has important collaborative ties throughout overlapping agtech and entrepreneurial ecosytems.
As examples, she cited Memphis-based Pete Nelson-led AgLaunch, which enlisted one her company's growers in an agronomic study, and held a field day to familiarize investors with Stony Creek's offerings.
The company's outside advisors include attorney Chris Sloan with Baker Donelson, and genetics-oriented attorneys with McKee Voorhees & Sease (Des Moines). Its accounting remains with Brown & McGuire CPAs, Nashville; and, it banks with First Horizon.
VNC previously reported on Bellos's frequent success in pursuing non-dilutive (e.g., SBIR matching funds via Launch Tennessee, which also invited her to The TENN Master Accelerator of 2014-15) as well as dilutive capital, as in this 2019 story here. She also participated in the St. Louis Larta Institute pitch in 2015, and in Village Capital's 2016 competition in Louisville.
A 38-year-old native of Long Island, N.Y., Bellos created Stony Creek Colors in 2012, three years after she began growing indigo for her earlier gambits. She was ranked among INC. Magazine Top 100 Female Founders of 2018.
Prior to launching Stony Creek, Bellos spent nearly a decade in closely related roles businesses, nonprofits, and an investment fund.
She earned bachelor's degree in natural resources management and policy, at Cornell University in 2004. Her Linkedin profile is here.
Bellos, husband Tom Kerns -- a creative and technician in arts-entertainment fields -- plus, two children -- an infant and a 3-year-old -- reside in Davidson County.
An affiliate of Lewis & Clark AgriFund, Lewis & Clark Ventures recently filed on completion of its Ventures II LP, showing $50.5MM raised.
Last month, Lewis & Clark AgriFund announced its investment in San Diego BlueNalu, which produces seafood products from fish cells.
VNC notes that earlier in his career, Lewis & Clark's Hassler, who's joining the Stony Creek board, was with Advantage Capital (St. Louis, New Orleans). Hessler's tour with Advantage apparently did not coincide with that firm's advocacy of state legislation for a CAPCO capital formation initiative for Tennessee. That CAPCO initiative was succeeded by the Tennessee Small Business Investment Company Credit Act of 2009, aka TNInvestco.
The Lewis & Clark firm was named to evoke memory of the historic Lewis & Clark expedition, which organized in the St. Louis area, before heading west. The explorers' embarkation on their mission is still often cited as part of St. Louis heritage, much as the Gateway Arch symbolizes the nation's westward expansion.
All other previous Stony Creek coverage by VNC is here. VNC

. last edited 1754 1 March 2021
---