LAUNCH TENNESSEE'S 36|86 event June 6-7 at the Schermerhorn Symphony Center has a clear shot at becoming the most memorable edition yet of Nashville's "cerebration" of entrepreneurship and its celebration of music, food and booze.
The event's Village exhibition of 36 startups opens at Noon on Day and the day closes with a Street Fair, featuring live music, distillers, brewers, plus local dining fare and pop-up shops.
All that activity is wrapped-around the first half-day of speakers, panels, startup pitches, interviews and other sessions. Day 2: Lots more important topics are dissected, and two lucky startups receive either the $50K Grand Prize or the 36|86 Startup Award. The tickets aren't getting any cheaper - check it out here.
There will be 36 startups exhibiting, and during this conference, five will ultimately battle for the $50K startup pitch prize.
In fact, we talked today with Village 36 participant BrewFund out of Johnsonville, Tenn., and our story on them is here. They offer an app that helps you gift your buddies with great beverages.
And, our accompanying story about the weight LaunchTN assigns to 36|86 is right here.
Meanwhile, look at this partial rundown: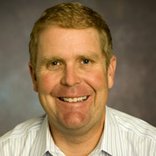 Maxwell
INSANE, right? Nashville's Joe Maxwell...the VC, serial fintech entrepreneur and bon vivant will fireside-interview Jim McKelvey, who's the actual co-founder of Square, as well as a Cultivation Capital investor and the social entrepreneur behind LaunchCode. Maxwell recently founded a fintech fund with Cultivation. He's clearly having way too much fun, following a series of his own exits.
QUIET, we need to hear Atlanta startup PinDrop Security and investor Google Capital (Alphabet). Five-year-old PinDrop has recruited more than $117MM in capital from 14 investors. Google's Tyson Clark and PinDrop's Vijay Balasubramaniyan tell us what they're thinking about make early-stage southeastern companies flourish.
Joanne Wilson
GOTHAM GAL FOUNDER Joanne Wilson is coming to Nashville, months ahead of her own Women's Entrepreneur Festival, to tell us about founding Gotham Gal Ventures and its investment plans. She'll share POVs with the 2015 36|86 startup winner, PartPic Founder Jewel Burks; and, Union Station fashion founder Corie Hardee.
Joe Galante
JOE GALANTE and two of his buddies from the Sony Music foxhole -- Randy Goodman of Sony and Heather McBee of the Nashville Entrepreneur Center -- dish as only people who've been there can dish, about innovation gaps in MusicTech and more.
MARCI HARRIS, the Bay Area entrepreneur who got her JD at the U. of Memphis and serves on the LaunchTN board, launched her POPVOX startup in Cali. She joins Michael Berman, founder of Nashville's Ncontracts, as well as Denise Gosnell (PokitDok, Charleston) and Thompson Paine (Quizlet, Bay Area), all talking about life on the Left and Right Coasts.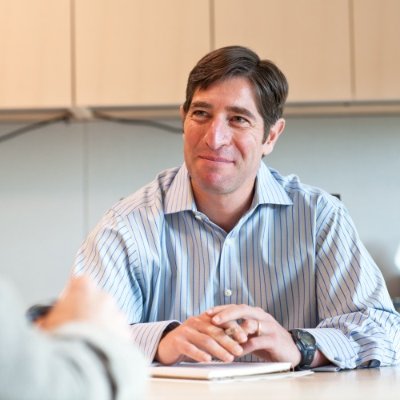 Scott Kuper
SCOTT KUPOR and his colleagues at Andreesen Horowitz say they're good at disrupting Silicon Valley, and Kupor will be friend-interviewed by Paul Santinelli of North Bridge Capital Partners. They could easily disrupt 36|86. Sit near the front.
GUERILLA FUNDING is how we interpret "Alternative Funding Models," a session 36|86 has pulled-off with Village Capital's Ross Baird, General Catalyst's Peter Boyce and Pipeline Angels' Natalia Oberti Noguera. Even if it were just Village, it'd be seriously interesting. Village has invested in Mid-TN agribusiness startup Stony Creek Colors.
UNCERTAIN, that's how Entrepreneurs sometimes feel about the VCs, strategics and accelerator recruiters sitting across the table from them. Maybe that's because the model for "supporting" entrepreneurs is continually evolving. Execs on this panel from Google, ff Venture Capital and The Hatchery promise to map it for us. Potential were-you-there panel.
Gavin Ivester
FASHION AND TECHNOLOGY have only recently become a couple. Now, Nashville's Gavin Ivestor (FLO Thinkery), Wearable Experiments' Billie Whitehouse and moderator Henry Pile hold forth on how Tech is shaping fashion and apparel.
EQUITY in-and-outs in Crowdfunding? These ins and outs are driving us crazy. But, it'll all be explained by execs from Ventureneer, SeedInvest and others, at the deft hand of moderator Cat Clifford of Entrepreneur.com
There's more to 36|86, of course, but if you're not convinced that all this is worth the price of admission, please drop us a note and say why. VNC
.
---