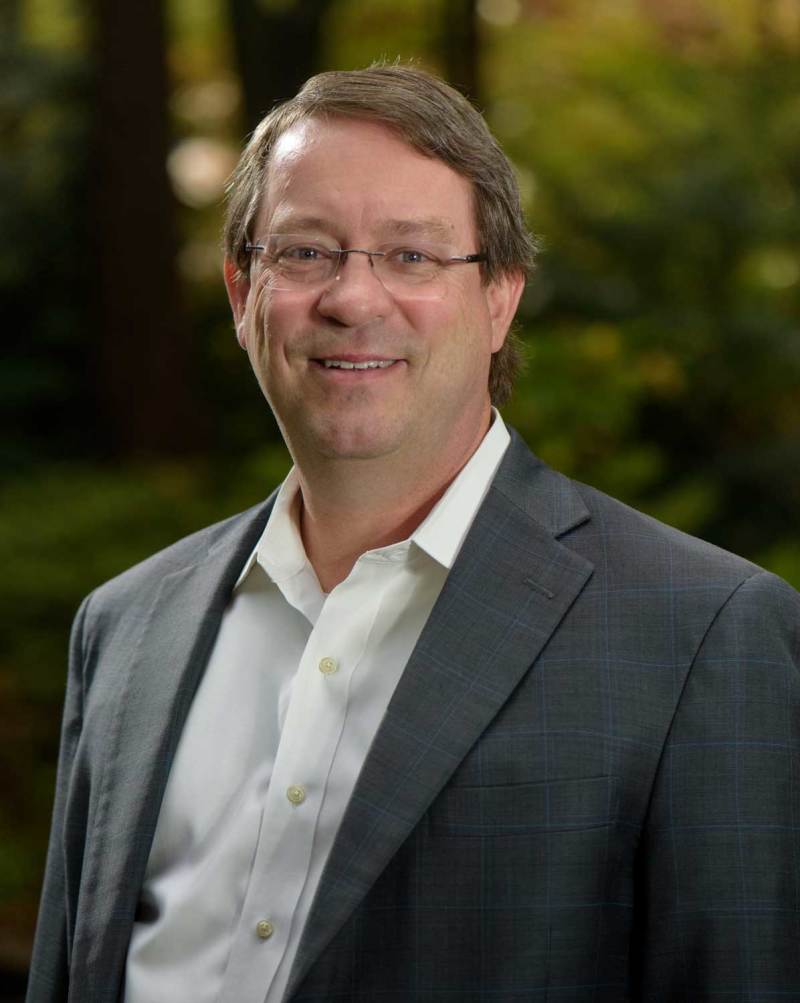 Lines of self-storage units overlook Brentwood from a slope just south of Old Hickory Boulevard.
Land is being cleared for a multi-story self-storage facility just across I-65, on Wilson Pike Circle. On Hwy. 31 between Thompson's Station and Spring Hill, workers are busy putting the finishing touches on another multi-floor storage facility going up in a former rock quarry.
Despite the proliferation of self-storage projects in one of the nation's most robust communities, platoons of self-storage developers continue to scout Williamson County for more opportunities to buy or build new units. Some industry observers say cyclical economic forces could soon put some or all of Williamson County on some developers' "danger lists."
Portions of Williamson County may be a little better-off in that regard than neighboring Davidson County, which is already on the danger list maintained by Jernigan Capital.
Jernigan is a Memphis-based real estate investment trust (REIT) that is focused on funding self-storage properties by partnering with developers.
For perspective: STR, the oft-cited data and analytics specialist based in nearby Hendersonville, said this week that the 14-county Nashville-Davidson-Murfreesboro-Franklin Metropolitan Statistical Area (MSA) has an existing supply of 299 operating self-storage facilities, with 107 additional self-storage projects in planning, permitting, active expansion, active construction or other phases.
There are more than 1,200 self-storage facilities in Tennessee, representing more than a half-billion square feet of facilities, according to the Tennessee Self Storage Association website.
Nationally, the $32 billion industry includes about 49,000 self-storage facilities, with well over half those owned by single-unit proprietors, according to the national Self Storage Association and others.
Jernigan Capital President John Good said that the company's "danger list" reflects current or imminent over-supply of self-storage rental units, with increased competition for rental income, rising acquisition costs and falling expectations of returns to investors in self-storage properties likely to follow.
Williamson County is not yet on the endangered-market list, but the market is being closely monitored by Jernigan, said Good.
Notably, despite such assessments two Irvine, Calif.-based firms recently declared they see room for expansion in Williamson County: Platinum Storage Group announced it is moving forward this month with Brentwood Self Storage, an 828-unit, 120,000-square-foot self-storage facility in Brentwood, which the company described as a "premier infill market that is currently underserved."
Platinum Storage said its Storage Direct Brentwood facility will be introduced at a time of low unit vacancies, strong rents and other positive factors that the company asserts have resulted from "very little supply" being introduced to the area since 2007, which was, of course, the year the Great Recession began.
The second Irvine-based entrant in WillCo, Westport Properties-backed US Storage Centers, now has facilities in both Brentwood and Nashville, and is open to further deals that make sense.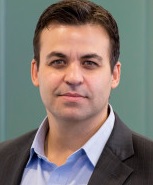 Jason Lopez
Jason Lopez, Westport's chief marketing officer, told Business Williamson that US Storage has 130 locations across 15 states, including two units in each Nashville and Murfreesboro and one in Brentwood.
Lopez said the Nashville region is "very high on our list," partly because the company has identified the area as having substance or staying power, rather than being a boomtown that's fated to bust.
At the same time, Lopez emphasized that although the market remains very attractive and "quality assets still command a good price," seller expectations may need to moderate, given that toppy prices for properties sold could hamper investors' returns. Such dynamics are very market- and deal-specific, Lopez added.
Native Tennessee developers such as Ed Freeman and Taylor Preston made clear during interviews for this story that while they, too, are disciplined buyers, they have no plans to simply step back and cede the Mid-Tennessee field to others.
Freeman, 61, says that with 17 facilities in Middle Tennessee, including units in Franklin in Cool Springs, his StorPlace Self Storage, allied with Freeman Management Corp., is the largest operator headquartered in Middle Tennessee. And despite mounting supply in Williamson County, this remains a market he'd like to expand in.
In contrast, he believes Davidson County is "absolutely" over-supplied.
Freeman of StorPlace
Freeman said he foresees some rough-going for self-storage owners in the next two to four years in the local market. He projects turnover in facility ownership and predicts rental rates will drop dramatically, and could stay "flat or down" for two or three years thereafter.
Freeman said that even though local government officials "are just doing their job," he believes rising burdens on real-estate developers will eventually impact consumers' pocketbooks.
He said Franklin has "a reputation for being a hard place, a difficult place to get entitlements done" and an expensive place to do development.
"I do think municipalities [generally] are getting carried away with burdening development," he said.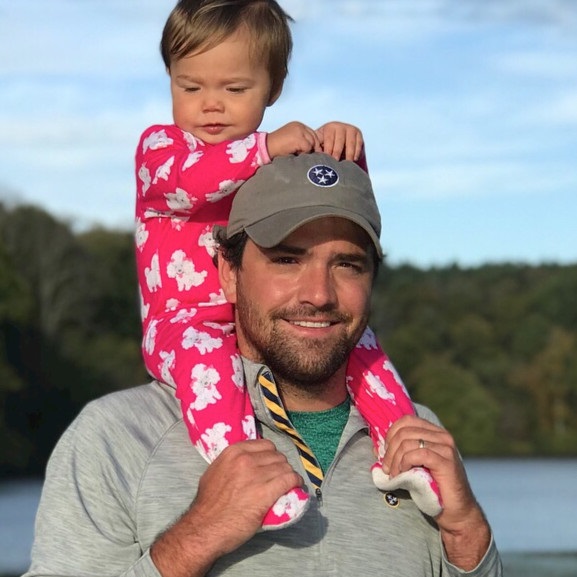 Taylor Preston
Taylor Preston, a 29-year- old who grew up in Franklin and now lives in Metro Nashville, said he's weighting his development toward Class A multi-story facilities, and he owns a total eight properties in Davidson and Williamson Counties. Preston's Natchez Group holdings include a total three facilities in Franklin and Cool Springs. His properties typically are branded with location: Franklin Storage, Melrose Storage, etc.
Preston said he also has projects coming out of the ground in both Spring Hill and in Nashville, as well as projects emerging in Madison, Alabama, and in an undisclosed municipality in upstate South Carolina.
Jernigan's Good said 2.5-year-old Jernigan Capital has thus far provided development financing to about 60 projects, and might well do 20 to 30 transactions per year going forward.
Good said his company has made several recent sorties into niches of both Williamson and Davidson markets. However, factors including existing and projected supply of competing units, the difficulty of finding a suitable developer partner or other factors have led the company to shift its focus to such markets as Miami, where the market is dense, but under-supplied.
Jernigan would still love to find local partners with deep knowledge of Williamson and Davidson County, Good said. And despite Jernigan's flashing danger signal over some of the Nashville self-storage market, Good said the merits of individual projects are based on "micro-areas," or pockets within broader markets, much the way retail businesses are located.
Even though self-storage is probably the lowest-risk commercial project there is, large and small developers alike must move with surgical precision to analyze local storage supply data and trends, pick locations, manage debt and strategically invest in building their brand via online media and other means, Good explained.
Self-storage entrepreneurs must also be prepared to run local zoning and permit gauntlets, which are often expensive and time-consuming. Self-storage properties don't equal property-tax revenue generated by large commercial office complexes, nor do they generate the sort of sales-tax revenue that can flow from retail establishments, Good added.
In fact, said Good, in a sense local municipalities and other jurisdictions actually do self-storage developers a favor, by discouraging subpar developers who might spoil the market.
In addition to knowing the industry and having access to financing, would-be developers must "have the tenacity to fight the zoning and permitting battles [and that reality] weeds-out people who just try to throw-up facilities" that don't meet community standards and expectations.
Preston of the Natchez Group pretty-much agrees: Franklin and Williamson County are well known as being tough; he said, but that must be viewed as both "a blessing and a curse."
Preston said he'll take tough oversight over "willy-nilly" development oversight any day, because land-use policy is important and he shares administrators' interest in planning "the best community possible."
Brown Gill
Some developers based here and elsewhere may be waiting for the frothiness of the Davidson-Williamson market to subside. But, they don't expect that right away.
Memphis-based developer Brown Gill, the 38-year- old leader of Storage Towne of America, said he took his last serious look at this market about 18 months ago, and isn't likely to look again for three or four years. Gill said he scouted opportunities in three or four Mid-Tennessee boroughs, but no deals were made.
As previously reported by sister site Brentwood Home Page, Nashville-based Corsair Distillery entrepreneur and real-estate developer Darek Bell in January won further approvals via the Brentwood Planning Commission for his planned four-story Bell Self Storage facility on Wilson Pike Circle. ###
. this story originally appeared on BusinessWilliamson.com
---