As previously reported by VNC, venture capitalists, particularly those who want state incentives managed by Tennessee firms, have differing opinions on the legislative proposal to create the Tennessee Small Business Investment Company Tax Credit. See our accompanying story today on the progress of that bill.

A sampling of VC opinion gathered this week: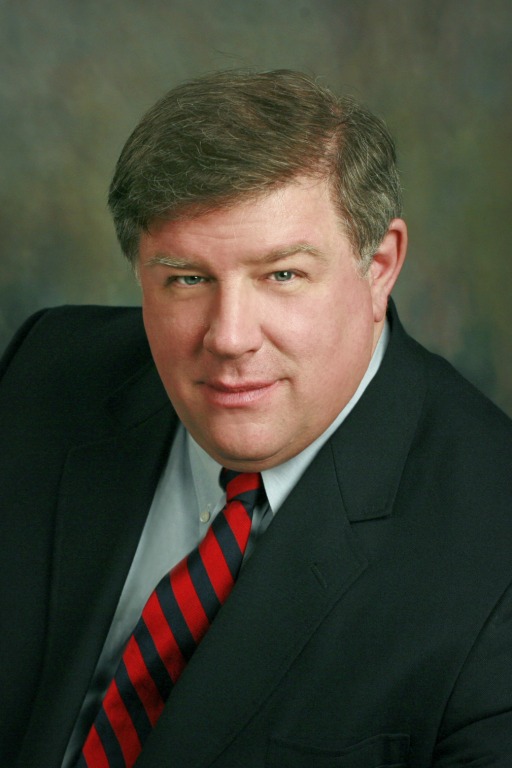 If Townes Duncan (at left) is correct, there'll soon be a CAPCO in Tennessee's future: As CEO of Solidus General Partner and managing partner of Solidus Company, he told VNC yesterday, "Solidus is excited about the opportunity this bill could create for investment in TN businesses. There remains much debate over the details, but we are confident that the legislature will pass a bill that works for investors, small business owners and the state, itself."

Duncan is among members of the Tennessee Capital Formation Board of Tennessee Technology Development Corporation (TTDC) who have helped shape TTDC's still-evolving response to the CAPCO proposal. TTDC President and CEO Eric Cromwell declined to comment on the bill, when asked by VNC following Tuesday's hearing.

Grant Jackson (at right) of Council Ventures told VNC his firm's view is that the state should explore diverse models for

stimulating capital formation, rather than assuming only one initiative may be worthy. "We're interested," he said, "in [the state] looking at any and all [options]," adding, "there's no one program that Council would be specifically predisposed toward."
Jackson also observed that needlessly worrying that legislative options are "mutually exclusive" is "something that I think has bogged a lot of people down" during the current debate.
In contrast, Jackson explained that he and his colleagues at Council were quick to scrutinize the bill, their curiosity having been attracted to some extent by the "dramatically different" and occasionally "emotionally charged" opinons voiced at the outset of the debate. The wide divergence of opinion, Jackson said, suggested to him that "neither of the extremes are reality," and the matter warranted deeper study.
"The way we look at it, nothing's perfect; but, CAPCOs, if structured correctly, fill a specific need." He noted that over the years it has been his impression that government initiatives - lotteries and economic-development incentives, for example - start out flawed or dysfunctional, but are often improved over time. He indicated that the early history of CAPCOs may have unduly prejudiced some stakeholders.
The CAPCO option, Jackson continued, ensures that capital is invested within Tennessee, ensuring some "level of job creation" and essentially allowing the state to pay for the program in out-years by foregoing some future insurance premium-tax revenue. Meanwhile, he said, the state is free to create other programs to support investment in companies at various stages of development, latitude that is difficult to find in other models.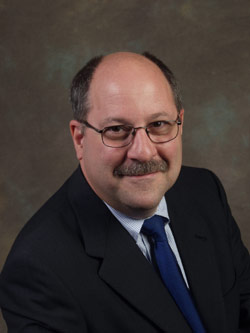 In a similar vein, ConduIT Corporation CEO Ray Capp (at left) told VNC, "Provided that all the constituencies are heard out and work in good faith to create outcomes that are good for the citizens of the state, we believe that efforts like these to prime the entrepreneurial pump all contribute to a cultural tide which eventually will help to raise all boats. Additional initiatives are needed, but in concert with other public and private efforts to encourage enterprise development, this could be helpful, provided that the real concerns of the realists in the community...are addressed cleanly and squarely."
Holding what might now be termed the middle ground among locals, Petra Capital Partners' Mike

Blackburn (at right) told VNC this week he's happy the state is looking at capital-formation initiatives, but explained he wants something that fits better into his current business model.
"At Petra," Blackburn explained, "we have capital invested in our funds which has an economic development motive in addition to a profit motive. This capital comes from the U.S. Small Business Administration and the states of California, Arkansas and Iowa. However, in each case, this capital fits into our traditional fund structure and is easily pooled with other investors whose interests may be purely economic. That said, I think the structure of the proposed CAPCO legislation should be changed, so that the dollars raised by the State could be invested either directly into the equity of companies which meet the State's economic development agenda or pooled with fund managers who have a proven track record of successfully investing in Tennessee-based businesses in a traditional fund structure."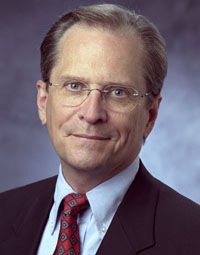 Mike Collins (at left) of 2nd Generation Capital rejects the CAPCO bill as well-intentioned, but misguided. He told VNC this week, "CAPCOs are one more in a long chain of well-intentioned efforts to promote venture investment through some sort of government redirection of tax resources. I am not aware of any real success stories from other states who have tired it. In the end far too few dollars are actually employed. CAPCO fund sponsors rarely reach any reasonable size. Without adequate sums under management, you simply cannot support the necessary infrastructure needed to manage the venture cycle from studied origination to exit. Our tax burden is likely to increase and I believe there are better uses than CAPCO."
Similarly, Michael Devlin (right) of Pharos Capital Group told VNC, "We don't have a dog in this hunt, given [the legislation] is for

earlier-stage investing -- different than what Pharos does. However, we would like to see the State have a successful VC program to give us a pipeline of local companies to back when they get more mature. The Capco to us seems like a product that is economically great for the sponsors, but is the least interesting VC state program, since the companies that will receive funding will be less hyper growth oriented and more cashflow-oriented."



MB Venture Partners Gary Stevenson's (left)opinion has changed not an iota since VNC's last report. He said this week, "...Based on experiences of other states that have tried it, it seems to me like there are more efficient ways to stimulate new venture creation and formation than with this model and as a result, I would favor other approaches. Our firm would be an unlikely CAPCO participant for a variety of reasons having to do with our covenant to our other investors."

Andrew Seamons (right) of Pittco Capital Partners in Memphis, told VNC on Wednesday, "We are still not excited

about it. I think that in a world with unlimited resources it would be fine..." Now, though, Seamons said the CAPCO bill "doesn't make sense for the state" and is neither "the most efficient" way to produce short-term economic development gains, nor the best way to foster long term the "ecosystem" that encourages formation of high-growth companies for the state. Still, Seamons added, "I'm glad that the legislators want to do something."

Pittco directly invests in more than 20 portfolio companies and, according to Seamons, indirectly invests in "hundreds, if not thousands" of companies globally, through funds. ♦