THE co-founders of corporate spinoff Beam Mobile in Nashville have drawn together former teammates and advisors from their days at Griffin Technology to accelerate Beam's penetration of hospital and other health markets with its smartphone protection, charging products and related products.
The company's heightened focus on health markets occurs against the backdrop of the rapidly spreading SARS-CoV-2 coronavirus and COVID-19 disease.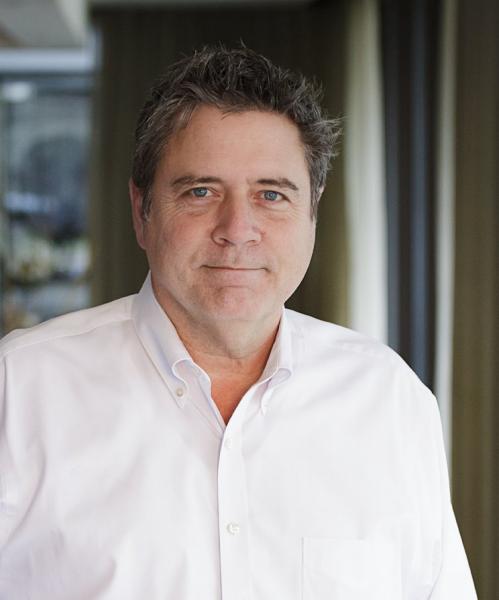 COO Jeff Pack
Management believes these and related forces have heightened provider interest in mobile solutions for support of communications by clinicians and administrators, according to COO Jeff Pack, in an interview for this story.
Paul Griffin Jr. founded Griffin Technology in 1992. He sold it to Irvine, Calif.-based Incipio Group in 2016, on undisclosed terms. Griffin's original Tennessee headquarters and warehouse were closed in 2017-18.
About 18 months ago, Griffin and Pack reached agreement with Consumer brands-oriented Incipio to spinoff Beam Mobile as a B2B business, with Incipio holding a minority stake in the business.
Pack said Beam Mobile (a dba for Griffin Medical LLC) is running profitably on sales of its disinfectant-ready plastics and polycarbonate shells that afford drop protection.
While its business model, strategy and founders' backing enable the company to grow organically, Pack confirmed that the company has attracted some interest from potential suitors and domestic and international partners.
He said the company has no active plans to recruit capital, but welcomes approaches by principals who have extraordinary industry and market expertise.
Beam products function with mobile EHR applications including as Epic Rover, Cerner CareAware, AllScripts, and Meditech; and, with mobile clinical communications packages for iPhone, including Patientsafe, Mobile Heartbeat, Vocera, and Voalte.
Hospital adopters of Beam products include the Mt. Sinai Hospital (New York City), Christ Hospital, UC San Diego, UMC Chicago, Virtua, Healthfirst, and many others.
Pack said Beam offerings are certified as Made for iPhone, iPod and iPad ("MFi"), and include fully enclosed cases for the iPhone SE, 8, 7, and 6s (and XR/11).
The company's website highlights Beam products' disinfectant plastics, fully enclosed cases and screen protectors, swappable batteries, and other features.
In keeping with the team's Griffin DNA, Pack said the company is simultaneously working with Apple and with barcode scanning companies on applications for iPhone, which could allow expansion into retail, logistics-supply and other uses.
Further, Beam is working on a B2B iPad product for hospital use; and, the company is in various stages of market entrance in the UK, Australia and Latin America.
Dean Shortland

Paul Griffin
Paul Griffin is the majority owner of Beam Mobile, which he co-founded with both Pack and CTO Dean Shortland.

According to media coverage at various junctures, Griffin Technology sales once reached $250MM and at one point had a workforce was as large as 300. Previous VNC coverage here.
Asked about advisors, the COO named an array of firms and individuals, virtually all of which have ties to the former Griffin Technology. He said the company's is essentially "bringing the band back together" for the new venture. The advisors include:
Attorney Curtis Capeling of Bass Berry & Sims, who helped with Griffin's sale; IP attorney Jason Hornkohl; and, Rick Betts CPA of Carr Riggs & Ingram.
Among contractors on whom Beam relies and had former ties to Griffin Tech, the COO cited sales representatives at The Four Verticals (Aliso Viejo, Calif.); and, Nashville mechanical engineering firm Ovyl (dba for Fractal LLC).
The company also recently signed-on with Atlanta- and Nashville-based Carabiner Communications, represented here by Virginia Cochran.
Pack, 60, earned his degree in marketing at Middle Tennessee University. His LinkedIn is here.
Pack and his wife reside in Wilson County. Their daughter, Cayce Pack, is a major gifts officer for nonprofit Preemptive Love in New York City. Their son, Rocky Pack, is a product manager with Fanbyte in Los Angeles. VNC
---
. last edited 1449 February 2021