FOUNDER and CEO Kim Lavine is working to raise $2.5MM in Seed funding to develop and advance the planned MemorySPEX™ product and platform from her startup, Heugenis Inc., which will soon begin doing business as Hypersence.
The priority U.S. market for the company's "one-stop" therapy and management solution is healthcare clinicians and patients who seek to prevent, slow or even reverse the effects of Alzheimer's Disease (AD) and some other memory- and cognition-related challenges.
Michigan-based Lavine is currently enrolled in two online startup-entrepreneurship programs, the Nashville Entrepreneur Center's (NEC) Project Healthcare and the Stanford Center for Professional Development's online Global Innovation Catalyst program.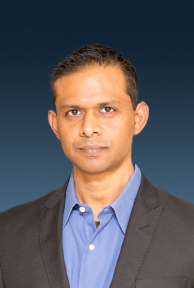 CTO C. Palayamkottai
Lavine will report on her 3-year-old company's progress during a Jan. 27 Catalyst gathering, and during a Feb. 23 NEC Project Healthcare showcase in Nashville.
Heugenis-Hypersence was one of 31 companies from 15 states, including 9 from Tennessee, that were admitted last summer to the 2020 Project Healthcare cohort. Cohort list here.
Majority owner Lavine said she previously raised $750K for Heugenis, including $250K from among a half-dozen individual physicians and a combined $500K from herself, investor-advisor Craig Tiggleman of Grand Rapids, and Heugenis CTO Chokha Palayamkottai. A few "friends and family" investors are also on the cap table.
Lavine -- a serial entrepreneur and business author who has also sold products into numerous major retail chains -- told Venture Nashville she believes the MemorySPEX business line can attain breakeven-or-better status using proceeds from a successful Seed round, although she would certainly pursue further capital, if warranted.
She continues to discuss her capital roadmap with current investors and advisors, and has had early discussions with some potential VCs and investment bankers.
Atlanta, the Bay Area and Nashville are currently markets that seem most likely sources of capital, said Lavine.
The CEO said that after raising adequate capital for development and beta testing, she will apply for FDA approval to market MemorySPEX for clinical use. She has identified at least one likely site for a clinical trial in the northeastern U.S., under the auspices of two physicians who have expressed interest.
MemorySPEX prototypes
The MemorySPEX eyeglass apparatus has flat optical lens design, LCD lens technology, bluetooth functionality and firmware. The eyewear is supported by a patient-caregiver app and by access to the company's proprietary cloud-based therapy management suite.
The suite-platform has separate patient and provider portals -- with appropriate access controls -- that support personalized care plans and progress monitoring, patient compliance, telemedicine, analytics, insights, drug abuse treatment, EMR integration, collaboration suite and other functions.
Lavine emphasized that MemorySPEX lenses shift repeatedly from clear to dark and back, using only ambient light. The lenses do not, she emphasized, rely on intense flashing lights for stroboscopic effect. She noted that flashing lights "stimulate seizures in up to 15% of the general population, and up to 50% in patients with AD or dementia symptoms."
Altogether, MemorySPEX therapy produces gamma oscillations -- "invisible brain waves" -- which stimulate the brain's natural immune defense system to mobilize plaque-eating microglia, said Lavine. One of the company's patent applications was published in April 2020 here.
The company's analysis suggests MemorySPEX spend by consumers and-or other payers will typically achieve improved cognitive function at lower overall cost than many drug- or exercise-centered therapy regimens.
While stroboscopic technology is not new, its application to treatment of Alzheimer's is only now emerging. In addition, NASA did early development work with this technology to address cognition concerns associated with spaceflight; and, use of the technology in university research into methods of improvement cognitive function has long been underway. VNC found numerous related scientific reports via several federal sites, for example, via the National Library of Medicine.
Lavine said she and her advisors are confident MemorySPEX is a strong candidate for FDA approval as a low-risk Class 1 medical device -- the same status accorded such low-risk things as dental floss.
Short-term manufacturing plans for MemorySPEX have been modified in the face of the pandemic.
Whereas earlier samples were manufactured in Taiwan, a small-batch manufacturer in the U.S. will be contracted to produce a supply for use in one or more trials and in fulfilling individual consumer requests, which have begun coming in over the transom, Lavine explained.
Jackie Dansak
Potential U.S. manufacturers are currently being vetted by the company's COO, Jackie Dansak, a Philadelphia-based specialist in such things. Large-scale manufacturing will probably return to Taiwan.
After securing FDA Class 1 approval, Hypersence can advance MemorySPEX toward commercialization among healthcare clinicians as an Alzheimer's-related therapy.
Though the medical market is its priority target, while awaiting an FDA decision the CEO will consider pursuing retail sales of the MemorySPEX offering, both directly and via online wholesalers such as Amazon, and via majors in brick-and-mortar channels, such as CVS Health and Walgreens drugstores.
Her medical advisors include two physicians practicing in Peoria, Ill.: Dr. Jayaraj "Jay" Salimath, DO, FACOS; and, Dr. Parth H. Mehta, MD. Both men are investors in Huegenis.
Lavine said she relies on attorneys including San Francisco-based Christopher Peil; Chattanooga IP attorney Kevin Christopher of Rockridge Law; Grand Rapids attorney Thomas Coke; and, Washington, D.C.-based attorney Sara Hanks, who is CEO of Crowdcheck Inc. and managing partner of CrowdCheck Law.
Mentor-advisors Lavine has worked with via the Catalyst program include Asher Siddiqui, multinational serial entrepreneur and VC; Stanford adjunct professor Mike Lyons; and, Pedram Mokrian, a principal of the Mayfield Fund in Menlo Park.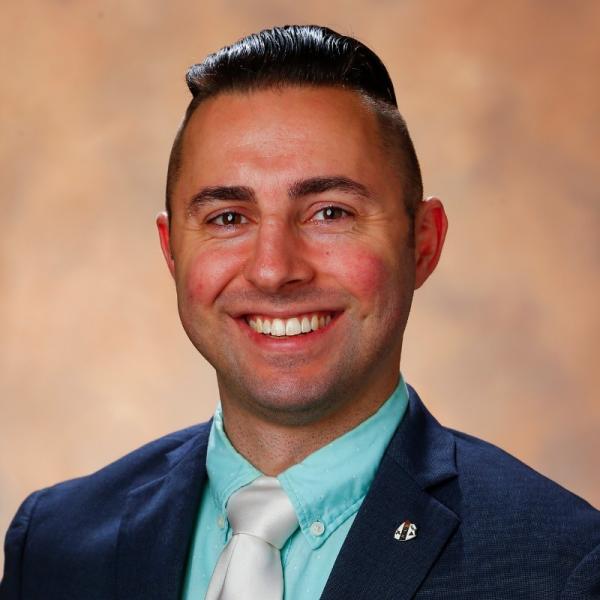 George Wilson
The CEO said referrals from her growing Nashville network have also led her to rely upon Matthew White CFP, who recently joined Cognizant in Nashville; and, to recruit George Wilson MLI MS, who is also a new-ventures officer in the Technology Transfer and Commercialization office at Vanderbilt University. Wilson serves as her chief scientific advisor.
Asked about competitors, Lavine cited two companies: First, Cambridge, Mass.-based Cognito Therapeutics Inc., which was founded by Li-Huei Tsai PhD, who is Massachusetts Institute of Technology's esteemed Picower Professor of Neuroscience and director of The Picower Institute of Learning and Memory. Tsai's work is often cited by both entrepreneurs and scientists working in the space.
A second competitor is Beaverton, Ore.-based Senaptec LLC, which was launched eight years ago by founders who licensed related technology from Nike and have since 2019 expanded their plans beyond Sports-vision and related applications to include Brain and other Health uses, Autism, and other targets. Senaptec investors including Stadia Ventures and Oregon Technology Business Center have invested more than $5MM thus far in the company, according to an online source.
VNC's brief research did not turn up other entrants that seemed directly competitive, but did surface a number who offer relevant products.
For example, Pittsburgh-based Gamma Light Therapy Founder Brendon Schenecker confirmed for VNC that his 4-year-old company uses non-wearable 40Hz light and sound devices for those trying to promote gamma brain waves through use of a light-therapy kit. He said his organic sales to consumers provide adequate funding for now, though he has had early conversations with potential investors and strategic partners.
Alzheimer's Disease (AD) afflicts more than 5 million Americans living today (projected to increase to 14 million patients by 2050). Prior to the pandemic, about 700,000 people were projected to die in 2020 with AD, according to a report by the Alzheimer's Association (AA).
The total direct U.S. healthcare costs for AD and other dementias is projected to rise by CY 2050 to $1.1TN (in 2020 dollars) annually, according to the same AA report. Indirect costs to caregivers and employers can move those figures much higher.
The global AD patient population is currently estimated at 46 million.
Lavine explained that prior to joining the Nashville EC program, while operating from her home in Grand Haven, on the eastern shore of Lake Michigan, she found it extremely difficult to identify and reach experienced executives and investors who were focused on both healthcare and technology.
She said progress on her startup has accelerated sharply since she joined Project Healthcare, and she has become increasingly aware of the farflung impact and infuence of Nashville's HCA, Nashville Health Care Council and other local actors.
Moreover, Lavine said she has found the NEC's Project Healthcare to be extremely well designed and operated, with staff quick to navigate founders toward needed experts, and strongly supportive of cohort teams, overall.
Equally important, she said, is the fact that the professionals she has connected with in Nashville seem keenly aware of the challenges associated with AD and dementia, and respond enthusiastically when told of her company's mission.
During 2016-18, Lavine gained considerable experience in Reg A filings and she doesn't plan to go that route, this time.
She confirmed that in 2018 Heugenis filed to pursue a $10MM Reg A raise, but soon deferred that effort. Prior to that, while under contract with New Jersey-based Sensory Performance Technology (later, Sensory Technology), Lavine made a similar Reg A filing, which that company abandoned after she left to devote full time to Heugenis in Michigan.
In addition to the NashvilleEC and Stanford entrepreneurship programs, during 2H CY 2020 Lavine was also a finalist in the Startup Tech Grant competition of Women Who Tech of Washington, D.C.; and, she presented her company before TCNewTech of Traverse City, Mich.
During 2007-2012, Lavin, now 50, was widely known as the author of MOMMY MILLIONAIRE (St. Martin's Griffin of Macmillan, 2007) and THE MOMMY MANIFESTO (Wiley, 2009), successful business primers and inspirational books she published while still running another business. A Publishers Weekly review is here. Her Amazon storefront and customer reviews remain here.
In the wake of publication of those books, Lavine told VNC she was interviewed by media outlets including NBC's TODAY Show, Rachel Ray, CNBC, Publishers Weekly, BusinessWeek, Women's World, USA Today, Entrepreneur, Forbes, Country Living, and Oprah & Friends Radio Network.
Lavine's published works drew heavily on her earlier entrepreneurial experience as founder-CEO of Green Daisy Inc. That company had a product line that included her original Wuvit™ pillows, which were made of temperature-retaining cotton cloth and filled with feed or seed corn, which she described in a patent application as "a natural, low-cost alternative to heating pads and expensive heatable silicone packs."
She told VNC that prior to the Great Recession, she was very successful in selling Wuvit into some of the nation's largest retail chains. The company also provided her earliest experience in successfully raising a roughly $150K investment from Angel investors in the Grand Rapids area.
A Wisconsin native who now has two adult sons, she earned her bachelor's in comparative literature at the University of Wisconsin-Madison. More on Lavine on her site here and on LinkedIn. VNC
. last edited 14 January 2021 1537 hrs
---