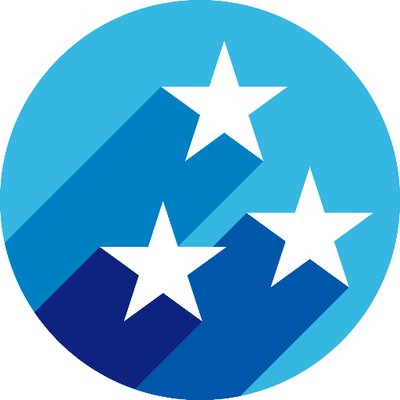 Launch Tennessee (LaunchTN) today unveiled the full list of this year's SBIR/STTR Matching Fund grant recipients. Developed and administered by LaunchTN, the SBIR/STTR Matching Fund is a strategic initiative to advance the commercialization of technology innovation and job creation across the state. The grant program, now in its sixth year, has been a significant catalyst for the growth of many Tennessee early stage, high-tech, high-wage companies. To date, 56% of companies receiving SBIR/STTR matching funds have achieved post revenue status, a significant indicator of success for startup companies. Collectively, these companies have generated more than $100M in annual revenue.
To date, Tennessee companies awarded SBIR/STTR Matching Funds have created over 650 direct jobs and have leveraged matching funds to raise over $127M in follow-on investment capital while securing an additional $169M in federal contracts.
"We are thrilled to award this match funding to some of our most exciting Tennessee entrepreneurs and innovators" said Charles Layne, Innovation Manager, LaunchTN. "We thank Governor Lee and the Tennessee General Assembly for their continued investment in this vital program and look forward to the innovation and new technologies these companies will bring to our state that will benefit all Tennesseans."
Launch Tennessee was legislated into existence in 1997, chartered by law as Tennessee Technology Development Corporation, or TTDC. It functions as a nonprofit public-private partnership as part of the state's Department of Economic and Community Development. LaunchTN CEO: Lindsey Cox. ECD Commissioner: Stuart McWhorter.
Launch Tennessee received more than 60 applications to the SBIR/STTR Matching Fund this year, accounting for over $12M in program demand. Applications were prioritized if the company was a first time SBIR/STTR awardee or applicant to the SBIR/STTR Matching Fund as well as if the company was commercializing technology in one of LaunchTN's priority industries including biotech, advanced energy, agtech, or automotive. In addition, priority was given to companies located in Tier 3 and 4 counties or Opportunity Zones, and if the company was either female-owned, minority-owned, veteran-owned, or owned by those with disabilities as per FY22 SBIR Matching Fund Guidelines.
SBIR/STTR Grant Recipients (confirmed companies receiving the award so far, during current reporting period):
East Tennessee
American Nanotechnologies Inc.
DayLyte Inc. (dba DayLyte Batteries)
Neptune Fluid Flow Systems LLC
4XTechnologies LLC
HD CLEAN LLC
Cinco Research Corporation
FC Renew LLC
SkyNano
Eonix LLC
Neutroelectric, LLC (dba Becq)
Endeavor Composites
Addiguru LLC
Whisper Aero Inc.
CrossLink Composites Inc.
RegScale
Middle Tennessee
BlueWonder Creative Inc.
Xtallized Intelligence Inc.
Infusense
3RT Innovations
Reliable MicroSystems LLC
Patroness LLC dba LUCI
Resilient Energy & Infrastructure LLC
VasaMetrix, LLC
Statheros
TensorX Inc.
ARMS Cyber
International FemtoScience Inc.
EndoTheia Inc.
Non-Contact Technologies LLC
Aviation Resources and Consulting Services LLC (ARCS)
Enexor BioEnergy
West Tennessee:
Secure Food Solutions Inc.
Diatech Diabetes Inc.
Dextrous Robotics
Preteckt Inc
Foundation Instruments Inc.
Avadain Inc.
(###) lasted edited 1154 5 Oct 2022