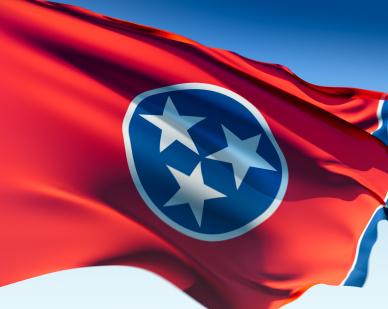 Updated: Treasury has allocated $65.4MM for Tennessee under the SSBCI - word out today, April 9, 2021.-Editor.
TENNESSEE's potential share of the the $10BN State Small Business Credit Initiative (SSBCI) that was funded in the nation's American Rescue Plan Act (ARPA) for strengthening business and innovation in state economies, is likely to be disclosed in the next few days.
The U.S. Treasury site for the SSBCI program says Treasury will publish allocations for each state, territory and Washington, D.C., not later than next Monday, April 12, but that wording does not seem to preclude a public announcement at any moment.
Following the impending SSBCI announcements, states that opt to pursue participation must first submit a letter of intent to participate in the SSBCI program, and subsequently must formally apply.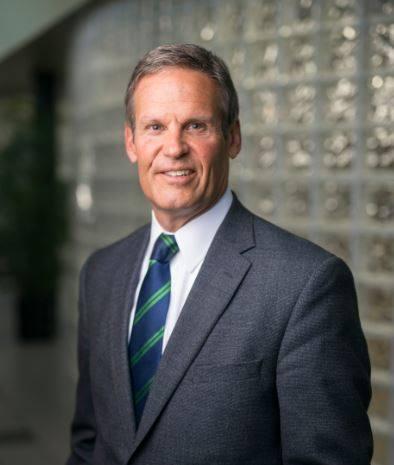 Gov. Bill Lee
Whether or not Gov. Bill Lee decides his Administration should apply for the SSBCI grant, it is possible that the matter will be reviewed at some point in the Tennessee General Assembly.
U.S. Treasury has not, to our knowledge, indicated when it will begin accepting letters of intent and applications from states, but the deadline for states that want to participate is December 11, while municipalities located in states that opt not to participate may submit unilaterally until March 11, 2022.
In 2011, during the Administration of then-Gov. Bill Haslam, Tennessee garnered $29.7MM through an earlier model of the SSBCI, which had a total $1.5BN in federal backing from the Obama Administration.
All signals suggest that this year's SSBCI funding is likely to be substantially greater, although all observers we reached in preparing this story cautioned against counting our chickens, prematurely.
Given that funding for the SSBCI program of 2021 is about 6.6X the funding of the 2011 program, it's not surprising that some people -- particularly in what many believe is an undercapitalized entrepreneurial sector -- believe that Tennessee's share this year should be larger than the nearly $30MM it received in 2011.
However, VNC research reminds us that SSBCI program state-by-stage allotment calculations employ a number of metrics -- e.g., Tennessee's unemployment rates -- that may contribute to results that differ markedly from those of 2011.
Also, our research suggests that sub-allocations within the SSBCI program for disadvantaged populations, Native Americans, technical assistance, and for incentives-held-in-reserve could mean that allocations tailored for individual states may be drawn initially from a pool of funds much smaller than $10BN.
Though its likely that any amount of new funding the Lee Administration decides to accept could be put to good use, it might be wise -- until the "package" is delivered -- to imagine optimistically and speculatively that Tennessee might get, say, $75MM-$125MM to work with.
That would be a boon to the state under any circumstances, if the impact of the 2011 round is any example.
In 2011, SSBCI funding became a pillar in the Haslam Administration's overall economic-innovation package, dubbed the INCITE program.
Tennessee used that first SSBCI money for seed-, early-stage and mezzanine-capital co-investments, with preference to small business and manufacturers, VNC reported at the time. Eventually, proceeds from the SSBCI and the overall INCITE program helped pave the way for creation of the small Impact Investment Fund managed by Launch Tennessee (Tennessee Technology Development Corporation, or TTDC).
It remains to be seen whether or not the Administration of Gov. Bill Lee would also find it useful to package SSBCI with other economic-development, revenue or infrastructure initiatives -- from SBIR-STTR grant-match funding to transforming the West Tennessee Megasite for Advanced Manufacturing.
Of course, all this is happening at a time when the Fifty States are being offered major funding from federal crisis-response programs -- including a reported total $8BN in COVID relief to be paid to Tennessee state government -- in addition to yet-to-be-determined gains that may flow from the national Infrastructure renewal program advocated by the Biden Administration.
[Updated 1958hr 8 April] After original publication of this article, Nashville-based consultants Cromwell Schmisseur LLC provided a link to their April 13 and April 20, 2021, webinar sessions on understanding the SSBCI opportunity, particularly as it relates to groups sponsoring venture-capital initiatives to advance economic development. Link here.
This afternoon, VNC inquired of State Economic and Community Development (ECD) regarding which agency and personnel would be responsible for applying for SSBCI funding, managing any negotiations, and then executing the program, if approved.
Among candidates that seem imaginable in those roles: A special Lee Cabinet task force (analogous to the Governor's COVID-focused Unified Command); ECD, itself, led by Commissioner Bob Rolfe; ECD's Launch Tennessee (Tennessee Technology Development Corporation, led by CEO Van Tucker); or, some combination of those, perhaps along with the state's regional entrepreneur centers.
This story will be updated as warranted. Related VNC coverage here. Other VNC coverage here. VNC

. last edited 1007 10 June 2021
---