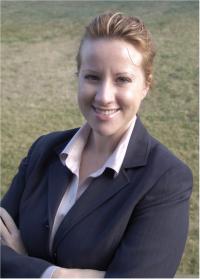 Rachael Qualls, founder and CEO of the Angel Capital Group, said this morning she has aligned with a North Carolina angel fund to create a national network of angel investors and committed funds for "true seed" investing.
Qualls is collaborating on the project with the Inception Micro Angel Fund, based in Winston-Salem.
The IMAF is operating in four North Carolina cities, with plans to open in two more cities in that state. Qualls operates from her Sumner County base, and recently announced plans to create affiliate angel groups in Nashville, Memphis and Knoxville.
Qualls and IMAF Executive Director Tim Janke explained in separate interviews this morning that the their existing offices will join with other funds and networks nationwide to create a "U.S. Capital Highway" web portal that will help unite cooperating angel funds and investors.
Qualls stressed that she also intends to collaborate with the longer-established Nashville Capital Network, led by Executive Director Sid Chambless. She said the two plan to meet, soon.
Chambless was not immediately available for comment, but Qualls indicated the meeting is aimed at establishing cooperation, rather than competition.
Qualls and Janke said funds in Colorado and Georgia are also collaborating in the project. The Highway will not be incorporated, but participants will agree to standards of practice for reviewing deals, due diligence and other tasks. Janke said U.S. cities with a research university, with unmet funding needs and little or no organized angel networks will get highest priority.
Qualls' angel group was founded about a year ago and has funded some deals. Janke, a lawyer, is also director of equity-capital formation for the North Carolina Small Business Technology Center, working in Greensboro. Prior to his retirement from industry, he was a senior operations executive with consumer-goods manufacturers.