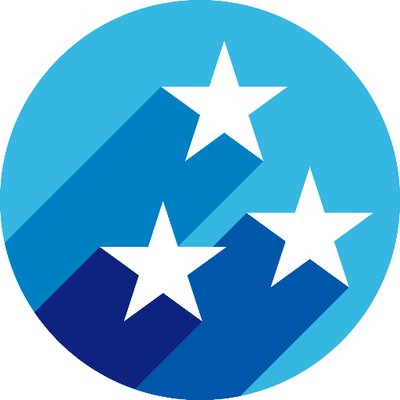 INADEQUATE pools of risk capital are widely viewed as an impediment to maturation of the Tennessee entrepreneurial ecosystem.
Though cautiously avoiding predictions, Launch Tennessee CEO Margaret Dolan is positioning LaunchTN to empower both itself and its current and prospective new partners to move the needle on capital.
In a Jan. 17 interview about LaunchTN's soon-to-be-refreshed Strategic Plan (story today right here), Dolan said she plans action and-or preparation for unexpected opportunities on the capital front.
Among other things, she seeks to create and lead a state task force that would be focused on capital formation. It's our understanding that members for that have yet to be recruited.
Separately, LaunchTN has for several months been expanding the ranks of its internal Innovation Capital Continuum investment committee.
Dolan said she'll also be working to increase funding for SBIR/STTR grant matching, an effort that seems to have gained traction within LaunchTN's action agenda, in recent years.
Third, she plans to help keep state actors focused on the need for a replacement source of tax offsets to spur Angel investment, much as the Angel Tax Credit has done by offsetting investors' obligations under the soon-to-expire Hall Income Tax.
Though the State franchise and excise tax is mentioned in various quarters as a possible fix for the Angel Tax Credit -- and then gubernatorial candidate and now Gov. Bill Lee vowed to examine this and related matters -- there's been no substantive action.
She also acknowledged that LaunchTN will stand ready to support creation of a new federal program that mobilize investment for emerging businesses.
In a conversation with her on that, her idea seemed reminiscent of the U.S. Treasury program that brought $29.7MM in federal tax dollars to the Tennessee entrepreneurial sector via the TN INCITE program, as reported here.
In addition, she signaled that she'll be keeping her eyes peeled for still further opportunities to incentivize public-private investment, and other ways to get investors off the sidelines here in their homestate.
Asked whether she'd like to see a fresh run at something like a TNInvestco program, which put more than $100MM in dry powder into 10 new venture funds created for that purpose in 2009, Dolan said only that "LaunchTN would enthusiastically embrace an opportunity to partner with the state in developing a structure through which the state could invest in the state's startups."
LifeScience Tennessee Chairman Ted Townsend of Memphis seemed to leave the door open for some sort of tax-credit-funded move last November, when he signaled that in his view it is time for Tennessee to be more intentional and perhaps aggressive in pursuing development of what is often referred to as the innovation economy. VNC reported on this and related matters here.
Asked about TNInvestco, Townsend observed that there is agreement in many quarters that "TNInvestco [seemed to foster] rigor, awareness and new disciplines statewide" and "oriented the market to more investment and entrepreneurship."
He also noted there have been reports that some of the 10 venture capital firms formed through the TNInvestco program have "gone on to subsequent rounds of raising capital."
State ECD maintains records of all the investments made by the TNInvestco funds here. VNC's previous TNInvestco reporting (Present-2009) is here.
Longtime readers will recall that TNInvestco was energized by allowing insurance companies that had insurance premium income tax obligations to buy at-discount tax credits, proceeds from which credit sales would flow toward the new VCs, for use in investments in Tennessee-based firms.
In March 2019, VNC reported that "the state's insurance premium tax collections for FY18 were twice (2x) what they were in FY09, the base year in which premium tax credits were made available [via the TNInvestco program] for sale to the state's insurance industry. The proceeds of those sales led to funding 10 new Tennessee VC firms, which held an aggregate $140MM or more among them to invest in Seed and early-stage startups. State premium taxes totaled about $410.9MM in 2008-09 and about $985MM in 2017-18."
State figures recently provided VNC indicate premium taxes paid totaled about $997MM in FY2019 (2018-19).
. last edited 0637 24 January 2020
---