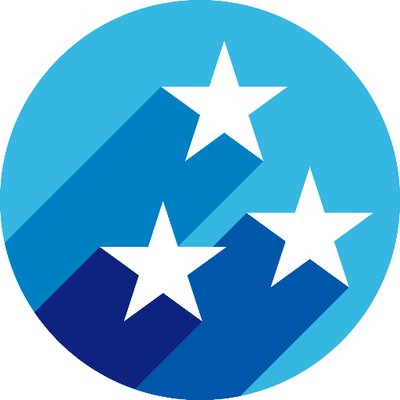 Updated: LaunchTN extended app deadline til May 22, 2023.-Ed.
TENNESSEE TECHNOLOGY DEVELOPMENT CORPORATION dba Launch Tennessee's press release dated April 17, 2023, announced that, as VNC reported likely on March 31, the nonprofit affiliate of Tennessee Department of Economic and Community Development is soliciting proposals for two (2) separate contracts to operate regional entrepreneur centers in Northwest and in Southern Middle Tennessee.
Applicants will compete for a finite pool of funding of up to $250K per fiscal year, per region, subject to the availability of funds.
Contracts between Tennessee regional entrepreneur centers and LaunchTN, which reports to TN ECD, are similar in structure and in provisions for performance, payments and other variables, including sole-discretion clauses. Here's an example of one such regional EC contract LTNregionalcontractEG
Oversight of such programs is shared by, among others, TNECD Commissioner Stuart McWhorter, who chairs the board of directors of LaunchTN; and, by LaunchTN President and CEO Lindsey Cox.
Due to the regional EC network expansion and TNECD-LaunchTN's shared duties under the recently unveiled Treasury SSBCI funding program, LaunchTN has added staff commensurate with funding growth and expanding accountability requirements.
The RFP emphasizes, among other things, the requirement for each contracted center to maintain both a bricks and mortar facility and continual 1:1 matching of its own funding and-or in-kind contributions with any funding provided by LaunchTN.
Launch Tennessee said in its press release, in part, "To be selected, applicants must have a brick and mortar location in Northwest or Southern Middle Tennessee regions." It added, "Northwest is defined as Lake, Dyer, Obion, Crockett, Gibson, Weakley, Carroll, Henry and Benton counties. Southern Middle is defined as Perry, Wayne, Hickman, Lewis, Lawrence, Maury, Giles, Marshall, Lincoln, Bedford, Moore, Coffee and Franklin counties."
The application deadline is at midnight May 12, 2023 [extended to May 22], a LaunchTN spokesperson confirmed this morning.
To ensure a link to the RFP longer-term, the verbatim text of the RFP appears below. Some links in the transcript version below were added by VNC.
________________________
REQUEST FOR PROPOSALS
Expansion of LaunchTN Regional Entrepreneur Center (EC) Network Partners in Northwest and Southern Middle Tennessee regions
SUMMARY
LaunchTN supports entrepreneurship and innovation throughout the state of Tennessee, with a goal to make Tennessee a top state in the nation for entrepreneurs and innovators. LaunchTN strategic priorities include 1) connecting founders to entrepreneurship resources across the state, 2) increasing the availability and accessibility of capital, and 3) the commercialization of technologies and products.
The LaunchTN Regional EC Network Partners support Tennessee startups within specific regions. The ECs are instrumental to the continued growth of Tennessee's economy, with a focus on innovative companies that can grow locally, attracting investment capital, connecting founders to key resources such as mentors and customers, and furthering research and development.
This is a call for partners who will serve the Northwest and Southern Middle Tennessee regions.
AREAS OF SERVICE
LaunchTN will select partners who serve the Northwest and Southern Middle regions as detailed below.
Northwest is defined as Lake, Dyer, Obion, Crockett, Gibson, Weakley, Carroll, Henry and Benton Counties.
Southern Middle is defined as Perry, Wayne, Hickman, Lewis, Lawrence, Maury, Giles, Marshall, Lincoln, Bedford, Moore, Coffee and Franklin Counties.
The selected Regional EC Network Partner for each region MUST have a brick and mortar location(s) in the applicable footprint and must make any and all services available to entrepreneurs/startups in the identified areas of service. The selected partners must have outreach plans to reach founders within their regions and inform them of available resources and services.
CURRENT PARTNERS
LaunchTN's Regional EC Network Partners currently include the below (listed from West to East).
Epicenter (Memphis, TN)
As a nonprofit hub organization, Epicenter's mission is to provide equitable access to the networks, programs, people, capital, and customers that entrepreneurs need to launch a business and thrive in the greater Memphis area. Using a systems approach, Epicenter drives strategy and measures impact among a network of economic development, academic, corporate, and government partners to increase support to new and existing tech startups, creative and community-based businesses, student entrepreneurs, and others across multiple industries and stages of growth. Epicenter and its partners connect these entrepreneurs and their innovative ideas to programming, capital, customers, and talent to create a just, inclusive, and growing economy that accrues to all Memphians. More information at epicentermemphis.org.
theCO (Jackson, TN)
As a regional innovation hub in West Tennessee, theCO helps entrepreneurs start and grow their ideas and companies. TheCO is a resource, collaborative community, and support system for everyone from serial entrepreneurs to those taking their first plunge into business ownership, problem-solving, and innovating. More information at www.attheco.com.
Nashville Entrepreneur Center (Nashville, TN)
The Nashville Entrepreneur Center (NEC) serves as Middle Tennessee's center for entrepreneurship, supporting visionaries--from every background, in any industry, and at all phases--by connecting them to critical resources and championing their desire to change the world. The NEC represents a partnership of local and state government support, private interests, and the Nashville business community. For more than ten years, the Nashville Entrepreneur Center has connected entrepreneurs with critical resources to create, launch, and grow their businesses. The NEC serves a diverse community of innovators through support, programming, space, funding, networking, and learning opportunities. More information at www.ec.co.
The Biz Foundry (Cookeville, TN)
The Biz Foundry is a nonprofit entrepreneur development center that helps businesses start and thrive in the Upper Cumberland. Entrepreneurship, innovation, and collaboration are intrinsic to economic and social vitality, so The Biz Foundry fosters these values through business resources, community programs, and one-on-one work with local businesses. More information at www.thebizfoundry.org.
CO.LAB (Chattanooga, TN)
The Company Lab (CO.LAB) is a 501c3 nonprofit dedicated to accelerating startups in the Southeast Tennessee region, supporting companies from launch to scale. CO.LAB envisions an innovative, inclusive and thriving Chattanooga and believes that entrepreneurship plays a pivotal role in this vision, and it is CO.LAB's job to empower this daily. More information at colab.co.
Knoxville Entrepreneur Center (Knoxville, TN) Knoxville Entrepreneur Center (KEC) is a nonprofit business accelerator located in the heart of downtown Knoxville. The mission of KEC is to serve as the front door for entrepreneurship in East Tennessee and a resource for anyone looking to start or grow a business here. Knoxville Entrepreneur Center exists to help entrepreneurs and startups at every stage of the process. More information at knoxec.com.
Sync Space (Kingsport, TN)
Sync Space is the regional entrepreneurial hub in Northeast Tennessee with locations and partnerships throughout the Tri-Cities and Appalachian Highlands. Sync Space's programs provide early-stage startups and growing businesses connectivity to regional partners for mentorship and pilot program opportunities, all designed to help entrepreneurs be successful in Northeast Tennessee and beyond. More information at syncspace.org.
FRONT DOOR SERVICES + additional early-stage company support
LaunchTN intends to leverage existing best practices from our current roster of Regional EC Network Partners to guide and inform desired activities and outcomes from two new Regional EC Network Partners, who will serve the Northwest and Southern Middle regions [see regional maps in this VNC article].
Core components of a successful regional entrepreneur center include:
A centralized and well promoted brick and mortar location.
A community champion(s) serving in either the board chair role, or as the executive director, who is deeply involved in the community and knowledgeable about entrepreneurship and entrepreneur support.
A dedicated team of 2 or more full time staff who can provide onsite services and who can leverage mentors, consultants, collaborators, etc. to create scalable resources for entrepreneurs across the entire service area.
An ability to bring together resources from both public and private sectors to create robust programmatic offerings.
Able to provide a basic knowledge of capital access resources, including equity investment, and be able assist qualified companies with their pursuit of access to capital.
Able to develop curated opportunities for startups in your region to grow their networks, leading to outcomes such as commercialization, revenue generation, investment capital, and job growth
Each proposal will compete for a finite pool of funding available for this expansion. Organizations may apply for up to $250,000/fiscal year as long as funding is available, or in accordance with a maximum funding amount provided by funding sources.
Proposals must be submitted via this application link no later than Friday, May 12, 2023. Decisions will be announced in June 2023, for a contract beginning as early as July 1, 2023.
KEY EVALUATION CONSIDERATIONS
Key elements under consideration include:
Regional ECs support LaunchTN strategic priorities, including commercializing technologies and products, access to capital for founders and innovators, and connecting entrepreneurs and mentors, with goals and tactics reflective of their own regions' supply and demand conditions
Regional ECs and LaunchTN together set realistically aggressive goals specific to the supply and demand of the respective region and reflecting the caliber of activity to be expected
Regional ECs develop partnerships with one another and other entities (public and private sector) to create a strong, seamless network of resources for early-stage companies and early stage technologies
Results of the work generated by this funding will be quantifiable and provided to LaunchTN on a quarterly basis, in part to support more funding for these programs
LaunchTN is never a sole source of funding. Regional EC applicants MUST bring a level of support to this work, via cash, in-kind, or a combination of both.
REQUIREMENTS
Regional EC Network Partners MUST be an eligible entity type, defined for these purposes as a nonprofit organization, 501(c)3 or (c)6 if the primary function of the (c)6 is economic development work, an institute of higher education, or a local government.


A consortium housed by an eligible entity type may apply for this opportunity. However, one member of the consortium must serve as lead applicant, serve as primary fiduciary for the purposes of subawardee status, and meet the eligibility requirements as outlined. It is not necessary for all consortium members to be eligible entity types as long as the lead entity is.


Proposals MUST cover the full footprint of designated counties, or work in a defined consortium to achieve this full coverage (i.e. you may not apply to just cover 1 or 2 counties within the footprint).


Must agree to have program leadership participate in monthly Network Partner calls with LaunchTN and affiliates.


Must submit agreed upon metrics and budget progress on the required quarterly schedule.


Must participate fully in key LaunchTN events including the annual 3686 conference, Innovation Week, trainings and other events, as required.


Maintain a minimum 1:1 cash/in-kind match to the LaunchTN provided dollars (ex. If applying for $250,000 the applicant should have at least $250,000 additional dollars in cash and in-kind support).
GOALS & METRICS

Permissible costs include staff salaries and program expenses related to the scope of work defined in your proposal. Regional Entrepreneur Center (EC) Network costs may relate to the following:
Serve as the regional front door to entrepreneurs and their companies: Provide physical space for entrepreneurs and their companies for meetings, events, and other related programming and activity
Access to Capital: Provide education around grant opportunities and equity and debt financing options for companies, assistance navigating resources, assist companies navigating and connecting to capital related resources and investors or strategic partners
Access to Community: Facilitate Mentorship, Office Hours, Programming, Coworking and other networking for cross-pollination of connections and collaboration.
Access to Commercialization: Provide technical assistance and startup support for companies attempting to commercialize their technologies from lab to market by providing access to mentors, including service providers and subject-matter experts, in addition to technical program delivery or incubator opportunities to help companies create a roadmap towards technology commercialization.
Please submit a proposal for work to be conducted from July 1, 2023 - June 30, 2024.

The metrics outlined below are crucial to tracking the progress of our ecosystem and required by the funders of our Regional EC Network Partners. Please keep in mind that you will be required to track and report on these metrics quarterly.

Metrics from startups participating in the Regional EC Networks, including:

Capital:

# of capital funding events
$ raised
# capital funding event diversity
Counties Represented (summary list)

Market Building:
# of new jobs created from companies in your network
# of jobs retained from companies in your networks
# of event participants
Counties represented (summary list)
# of program graduates
# graduated participant diversity Counties represented (summary list)
# of startups launched out of programs
Mentorship:
# of mentor sessions completed
# of companies participating in office hours
Business Development:
# of Pilots completed by startups
$ Pilot Revenue
# of startups in your network
# of startups served each quarter University
Engagement:

# of students participating in internships with startups
# of student companies in your network
Recruitment:

# of companies brought to TN from out-of-state by the Network Partner
#number of relocation perspectives that reach out to the Network Partner to explore moving to TN Non-LaunchTN Funding
# of Sponsors Engaged
# of Grants Applied for Total revenue budget

Submissions come through this application and include narrative and budgetary components.

REVIEW CRITERIA
Applications will be reviewed internally by multiple members of the LaunchTN team and possible external reviewers. Applications will be reviewed on a scale of 1-7 in the following categories:

(1) existing framework for the support of early-stage companies
(2) references and letters of support provided
(3) ability to attract mentors and early stage companies across the regional footprint
(4) strategies to encourage inclusivity and accessibility to underserved founders
(5) overall budget, including support outside of LaunchTN, and the capacity to execute on said budget
(6) overall goals (meaning metrics + scope), and the achievability of those goals
(7) timeline provided and the ability to execute on the timeline, and
(8) overall knowledge and experience of the leadership/applicant team

*Ineligible entity types will not be considered/scored

Site visits may be conducted and should be anticipated for finalist applicants. Site visits should consist of viewing of the brick and mortar location(s), meetings with community champions, meetings with existing/potential organizational leadership, etc.
[END LaunchTN RFP. Today, the RFP also currently appears at this link on the LaunchTN website.]


---
.last edited 18 April 2023 1040