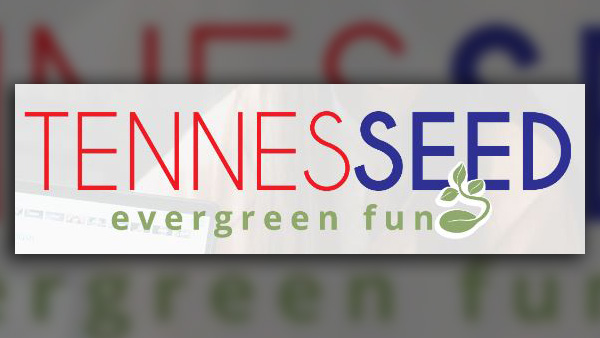 A FEW venture capitalists' diligence in recent years seems to have paid-off in the creation of a new Seed-stage fund, managed by a VC firm allied with a nonprofit group of contributors, with a statewide mission and its headquarters in Knoxville.
TennesSeed Partners LLC is for-profit general partner (GP) registered in Tennessee nearly a year ago by veteran VC Grady Vanderhoofven, who has long been associated with nonprofit 3Roots Capital, VC Meritus Ventures and others.
Ken Woody
Vanderhoofven's TennesSeed Partners co-founder is Knoxville- and Memphis-based, Ken Woody, who is also president of a VC, Innova Memphis, a for-profit subsidiary of not-for-profit Memphis Bioworks Foundation.
TennesSeed Partners manages TennesSeed Fund LLLP, which has thus far raised about $700K, including $250K invested by members of the GP. Vanderhoofven has not yet disclosed a near-term target for the fund's size.
The Fund is sector- and technology-agnostic, and employs "well-defined milestones" in an effort to de-risk future investment and increase the valuation of each portfolio company, thereby making the companies attractive for successive follow-on investment.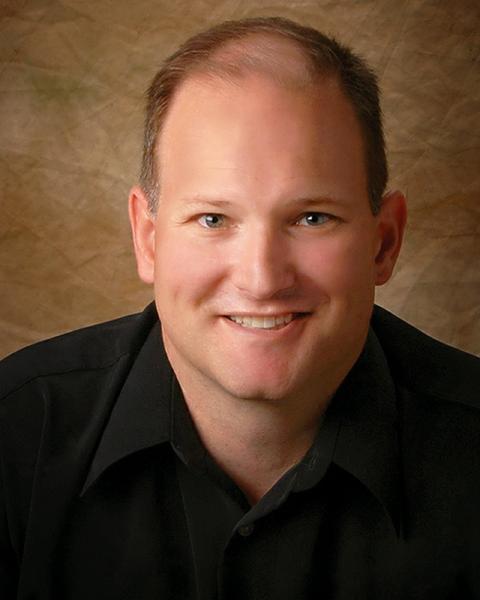 G. Vanderhoofven
He stressed that each startup investment opportunity will be viewed without preconceptions: "We don't care whether it originates in a basement, or in a university lab," said Vanderhoofven.
All portfolio companies must be based in Tennessee. Vanderhoofven said initial investments are likely to range from $25K-$250K.
Vanderhoofven said that, drawing on his engineering background, he tends to think of strong startups as serving as "flywheels" for the Tennessee economy: Founders, investors and mentors put energy into the startup, aiming to generate business momentum, which leads to returns on investments, then further capital formation and economic dynamism.
The circulation of LP's contributions and gains from exits is intended to continually replenish and expand investment capital, giving the new Fund "evergreen" status.
In an uncommon move, the TennesSeed Fund is currently allied with a single nonprofit limited partner. That sole LP is TennesSeed Funders LP. TennesSeed Funders recruits capital only in the form of grants and philanthropic contributions, and may put assets to work via allocations to the TennesSeed Fund.
Individuals and businesses or institutions of any type may make contributions to TennesSeed Fund, Vanderhoofven confirmed.
Representatives of the new fund announced earlier this week that its first three investments have been made in the following companies (details not disclosed):
An investment committee comprised of Vanderhoofven, Woody and an interim third committee member who agreed to seve temporarily, selected the aforementioned portfolio firms for investment. A new third member will soon be named to the investment committee, Vanderhoofven said.
Asked by Venture Nashville for comment this afternoon, Margaret Dolan, president and CEO of Launch Tennessee (formally, Tennessee Technology Development Corp.), said: "One of our strategic priorities at LaunchTN is access to capital. We anticipate that the TennesSEED fund will prove valuable to early-stage companies across the state, and we look forward to helping identify strategic opportunities to put that capital to work. We're thrilled to see that the fund has already invested in three companies..."
Vanderhoofven confirmed that TennesSeed Partners has recruited as portfolio company mentors Bill Malkes, co-founder and former CEO of GRIDSMART Technologies (acquired by Cubic Corp.); Chad Seaver, founder and CEO of Arkis Biosciences (acquired by Integra LifeSciences); and Brandon Bruce, co-founder and former COO of Cirrus Insight (Clovis Point growth equity). Each of them is based in Knoxville and recently led their companies through exits to strategic buyers.
The overall TennesSeed ecosystem was developed in the course of substantial research into the economic impact of various models for proof-of-concept Seed-stage funds. See VNC's related July 2015 story on that lengthy exploratory effort here.
In a statement issued earlier this week, Vanderhoofven said, in part, "In our early research and planning to launch the TennesSeed Fund, we surveyed stakeholders statewide and confirmed a dire and chronic need for more capital to support young, small, and start-up companies. TennesSeed Fund is an answer to the question of how do we increase entrepreneurial activity and capital attraction in the state."
‍
Ken Woody added in that statement, "Our evergreen structure allows for the permanent, ongoing cycle of fundraising, investments, and successful investment outcomes, which hopefully will have direct and lasting economic benefits throughout the state," said Woody. He added, "Anyone who wants to support entrepreneurship, technology commercialization, and access to capital for young companies in Tennessee should find the TennesSeed model innovative and compelling."
Founders of the new fund's portfolio companies also offered their endorsements: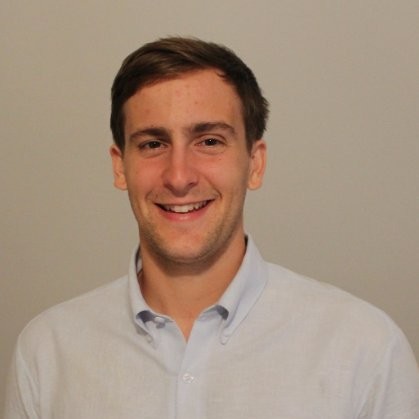 Mitchell Ishmael
"Our relationship with the TennesSeed Fund has been great timing for us. They provided the right advice at the right time and funds just when we needed them to secure our intellectual property claims," said ​Active Energy Systems​ Co-Founder Mitchell Ishmael. "This investment and relationship has been immensely valuable for us."‍
Buddy Lyons
"As a startup in Tennessee, we're delighted that they put the TennesSeed Fund together for Tennessee startups because access to capital is our primary issue in the region," said Chief Executive Officer and Founder of ​Entac Medical​ Buddy Lyons. "There are great ideas and technology here, but it's all about finding access to the right capital to move companies forward. The TennesSeed Fund is going to be part of the solution."
‍
Mac Bartine
"There has been a lack of capital in the Knoxville region for software companies like ours, which is why the TennesSeed Fund coming in and being willing to provide capital is a pretty big deal," said ​SmartRIA​ CEO Mac Bartine. "The entire team at the TennesSeed Fund was excellent and easy to work with. The capital they provided was a large part of the growth capital that we have used this year, and we've used it to grow almost 10 percent month over month so far."
Asked about outside advisors in the matters outlined above, Vanderhoofven said he relies on attorneys Cook & Watkins of Georgetown, Ky.; accountants Burkhalter & Associates (Maryville and Nashville); and, banking for TennesSeed Partners and the Fund is with SouthEast Bank.
Vanderhoofven also leads nonprofit 3Roots Capital, which was in 2016 de facto successor to nonprofit Technology2020, which served the Knoxville-Oak Ridge area.
All the current GPs in TennesSeed Partners and the organizations they primarily represent each hold interests in TennesSeed Parters, Vanderhoofven confirmed.
TennesSeed Funders, meanwhile, is successor to a 501c3 organization that had been chartered in 1984 as Tennessee Center for Research and Development.
Notes: Though the TennesSeed brand has been lofted several times over the years, the efforts chronicled above have only the brand in common with efforts by Tennessee Technology Development Corporation and Technology 2020 during 2000-2001 to established a conventional VC "TennesSeed Fund." For a time, that earlier entity sought, but ultimately failed to become a U.S. Small Business Administration-certified small business investment corporation (SBIC). That business invested in a couple of early-stage tech companies, but ultimately wound down, returning most of the undeployed capital from its $10MM-$12MM raise to its LPs, according to reports at the time. VNC
. last edited 0712 28 Sep 2019
---