THERE ARE AT LEAST 10 teams with strong Tennessee roots that have signaled they are prepared to compete for major, potentially transformative grant funding through the National Science Foundation's new Regional Innovation Engines program (NSF Engines).
Beyond those 10 candidate NSF Engines for whom Tennessee is epicenter, there are at least 20 additional proposed NSF Engines that are to be based in other states, but which have declared they'll serve some or all of Tennessee*.
VNC research of NSF Engines data online shows at least 10 teams native to or otherwise very closely tied to Tennessee; they are listed below, and hyperlinked to details later in this story:
NSF says it expects all its Engines to catalyze and foster innovation ecosystems across the U.S., in order to:
Advance critical technologies
Address national and societal challenges
Foster partnerships across industry, academia, government, nonprofits, civil society, and communities of practice
Promote and stimulate economic growth and job creation
Spur regional innovation and talent
Exploring the NSF Engines beta portal will show grant interest by at least 679 teams that -- prior to the recent June 30 deadline for basic Concept submission -- expressed interest in pursuing funding for Type I (for development- and coalescence-stage Engines); or, for Type II (fully fledged, operations-ready) Engines. More on go-forward deadlines here.
Subject to refinement, once NSF's FY 2023 budget is finalized, Type I funding per approved Engine could range from $1MM to $2MM each, over one or two years.
In contrast, each of the more mature Type II Engine grantees is expected to help enable "regional innovation ecosystems emerge as a national leader in [the regional Engine's] topic area."
Commensurate with that expectation, a Type II Engine's NSF RIE funding could total as much as an aggregate $160MM for each chosen Engine, spread across as much as a decade. More details here.
TENNESSEE-LINKED ENGINE CANDIDATES
AGLAUNCH (Memphis)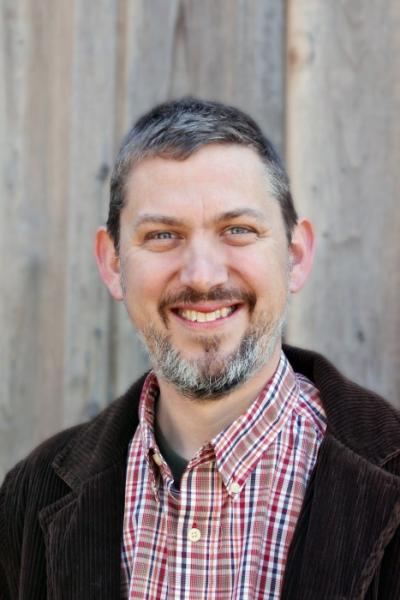 Pete Nelson
Food as Medicine: Sustainable Supply Chains of Specialty Plants to Create Novel Branded Products in the Mississippi Delta. Topic: The Engine proposes to drive agroeconomic development in the functional food space by creating and fostering a natural product ecosystem that includes new minority farmer-owned supply chain companies and ancillary support businesses/opportunities. The engine will focus on medicinal plants and nutrient-dense crops produced through a sustainable, traceable, and equitable supply chain play, which a critical role in preparation of dietary supplements, specialty ingredients, and functional foods/beverages. Lead: Pete Nelson. Region served: Mid-South MS Delta Region surrounding Memphis, Tenn., including counties in AR, KY, MO, MS and TN. Keywords: agriculture, agtech, medicinal nutrition, sustainability. AgLaunch website.
UNIVERSITY OF MEMPHIS
Jasbir Dhaliwal
INTEGRIT-E Innovation Engine. Topic: The Engine proposes to redress systemic inequities by catalyzing innovation in disruptive technologies that results in the generation of community wealth and redefined opportunity. Lead: Jasbir Dhaliwal PhD, EVP, research and innovation, University of Memphis. Region served: A total 42 counties in Mississippi, Arkansas, Tennessee (7). Keywords: technology transfer, appalachia, rural entrepreneurship, appalachian universities, ffrdc
VANDERBILT UNIVERSITY (Nashville)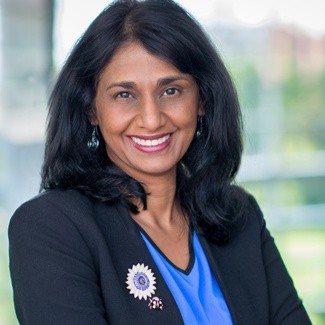 Padma Raghavan
Southeastern Health Innovation Engine in Learning and Discovery (SHIELD) Topic: The Engine proposes to catalyze health and educational technology innovations powered by advances at the convergence of biology, education, life sciences, and technologies; such as, artificial intelligence (AI), biochemical and quantum sensing, bioinformatics, robotics, microbiome surveillance, and secure, scalable manufacturing. Lead: Padma Raghavan PhD, vice provost for research, Vanderbilt University. Regions served: Large regions of TN and KY, concentrating activities in Louisville, Memphis, Nashville, and surrounding areas along the urban-rural continuum. Keywords: artificial intelligence and informatics, biomanufacturing, educational technology, life sciences, security
TENNESSEE TECHNOLOGICAL UNIVERSITY (Cookeville)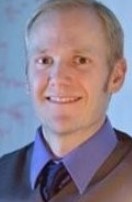 C. Van Neste
Long-range wireless power transmission for a renewable future in Energy and Agriculture -- Topic: The Engine proposes to use innovations in long range wireless power transfer, renewable energy, sensor development, and geothermal heat transfer to create a completely new ecosystem centered around energy generation, food production, and infrastructure resilience with an immediate beneficial impact on society. Lead: Asst. Prof. Charles W. Van Neste PhD, College of Electrical and Computer Engineering, Tennessee Tech. Region served: Upper Cumberland area of Tennessee including the 22-county area surrounding Tennessee Technological University, located in Cookeville, Tenn. Keywords: wireless power transmission, agricultural sensors, renewable power, geothermal heat pumps, rural innovation
UNIVERSITY OF TENNESSEE (Knoxville)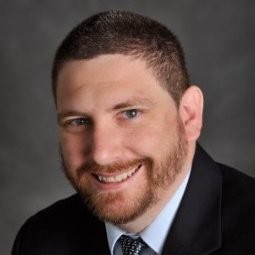 Kevin Heaslip
Tennessee Technology-Enabled Advanced Mobility Engine (T2EAM-Engine) -- Topic: The Engine proposes to revolutionize mobility, reduce reliance on carbon intensive energy sources and mitigate greenhouse gases through the advancement of electrification and digitization. It aims to enable automation at a scale to bridge the rural-urban divide, develop a diverse and inclusive STEM workforce, and deliver economic and technological advancements. Lead: Kevin Heaslip PhD, director of the UT Center for Transportation Research, Tickle College of Engineering. Region served: Tennessee metro and rural areas. Keywords: mobility, electrification, decarbonization, automation, climate change.
UNIVERSITY OF TENNESSEE AT CHATTANOOGA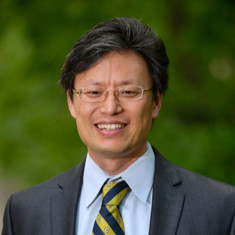 Daniel Pack
Southeast Center for Quantum Networks and Applications (SECQuNA) -- Topic: The Engine proposes to advance the development of science, mathematics, and engineering needed for quantum networks. The goal is to combine and synergize the efforts of current stakeholders with the current development of the first quantum communications infrastructure to develop a prototype. Lead: Daniel Pack PhD, dean, College of Engineering and Computer Science. Region served: Region served: Alabama, Florida, Georgia, Kentucky, Louisiana, North Carolina, South Carolina, Tennessee, Mississippi, Virginia. Keywords: secure quantum communications, quantum network physical and functional layer development, quantum machine learning, quantum network simulation tools, quantum internet
SOUTHEAST WORKFORCE INNOVATION ENGINE (Nashville)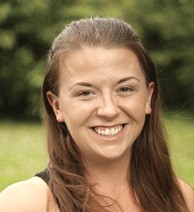 Julie Dunlap
Catalyzing Local Talent Pipelines for More Dynamic, Distributed and Sustainable Workforce Ecosystems. Topic: This Engine proposes to addresses the challenges associated with growing national labor market instability, the effects of uneven development in its region, and the widespread disparities for marginalized learners, earners, and workers in accessing opportunities for career advancement and upward mobility. Lead: Julie Dunlap MSPH MEd, co-founder and CIO for Fathom PBC. Region: TN,GA,AR,AL,NC,FL. Keywords: workforce development, free agents model, talent mobility, distributed ledger technology, local talent pipelines
THE ENTERPRISE CENTER INC. (Chattanooga)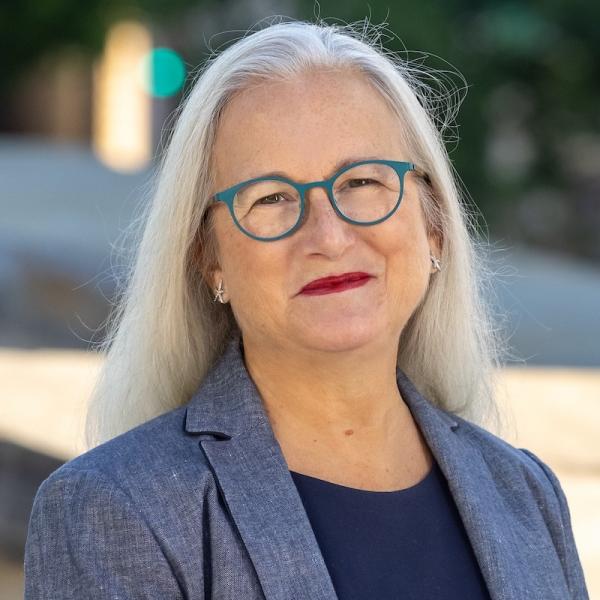 Deb Socia
Engine for Adaptive Innovation for Climate Resilient Stormwater Infrastructure. Topic: The Engine proposes to focus on effective stormwater management, both in urban and rural landscapes, by working with policymakers, manufacturers, planners, architects, and social scientists. Lead: Deb Socia MEd, president and CEO, The Enterprise Center. Region served: SE Tennessee, NW Georgia, NE Alabama. Keywords: storm water, green infrastructure, climate resilience, workforce development
CHATTANOOGA AREA REGIONAL TRANSPORTATION AUTHORITY (CARTA)
Phil Pugliese
Urban Mobility Revolution: Design, Application, and Integration of Novel Transport Solutions for People, Freight, and Services -- Topic: The Engine proposes to address urban mobility through the development of physical and economic systems to promote sustainable, clean energy transportation networks of the future. The Engine will also promote the development of new materials, vehicle form factors, connected and autonomous infrastructure, and economic frameworks to support viable mode choice behavior. Lead: Philip Pugliese MBA, Prova Group LLC, Chattanooga Area Regional Transportation Authority (CARTA) general manager for planning and grants. Region served: Chattanooga, Nashville, Knoxville metro areas. Keywords: mobility, transit, micromobility, electrification, connected
mHUB (Chicago): HEARTLAND CLIMATE TECH PARTNERSHIP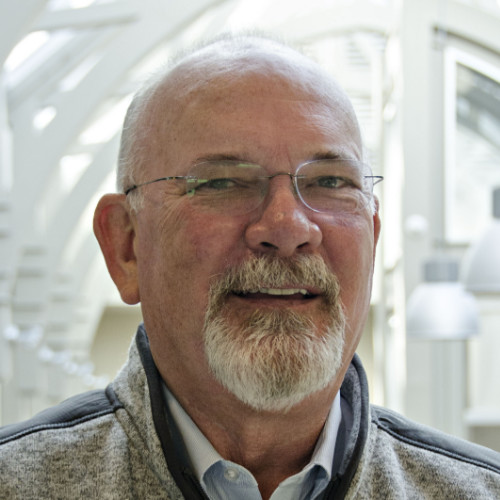 John Bruck
This Engine proposes the scaling and expansion of the existing Heartland Climate Tech Partnership (HCTP) to support companies that are ready to graduate from incubation to commercialization. The Engine proposes to addresses the challenges associated with growing national labor market instability, the effects of uneven development in its region, and the widespread disparities for marginalized learners, earners, and workers in accessing opportunities for career advancement and upward mobility. Lead: Haven Allen, CEO and cofounder mHUB accelerator (Chicago) and related entities. Partners: Spark Innovation Center, led by Director John Bruck, University of Tennessee; Innovation Crossroads program at ORNL, et al. Keywords: climate tech, heartland, supply chain, innovation, manufacturing, hardtech.

Some natural melt in the number of candidate Concept/Teams is likely as applicants explore the team database, possibly resulting in Concept combinations, withdrawals, and-or inter-team member migrations.
Those who'd like to volunteer as readers of competing Engine proposals may communicate with NSF via engines-at-nsf-dot-gov and should include "NSF Engine readers" in the email subject line. Update 14 Aug: NSF online form for volunteering to read, right here.
Engine proposal readers are asked to declare any actual or potential conflicts of interest when offering to become a reviewer, and-or, if enlisted, whenever a conflict subsequently materializes.
Venture Nashville's sampling of the public directory of NSF Engine grant applicants suggests that any professionals who would like to be considered for participation in an existing Concept team would be well advised to scan -- using keywords, state names and-or abbreviations, domain-specific technical terms, etc. -- the directory of proposed Engines.
The program is led by NSF's Directorate of Technology Innovation and Partnerships (TIP).
Erwin Gianchandani PhD is Assistant Director of the TIP directorate. Daniel Goetzel MPA is entrepreneurial lead for TIP's Engines program.
* In addition to the 10 Engine candidates profiled here, to find 20 or more additional teams that include TN in their service areas, click on Tennessee in the map here, and/or put "TN" in the search field at the top of the page, press, then look at righthand column for the added team numbers, which are clickable. If separately you search ALL for keywords like "Tennessee" or "TN" you'll turn up a few more. Further teams can be turned-up by searching by specific field of interest, e.g., "AI", "health," etc. And, remember the beta spreadsheet here. VNC
. last edited 0828 12 August 2022
---