LAUNCH TENNESSEE has finalized grant contracts for four state-supported mentorship networks focused respectively on intelligent mobility, agriculture and food, energy innovation, and life sciences.
In the aggregate, the grant awards could be worth as much as $250,000 for the nonprofits serving as lead sponsors of the networks during the state's current FY 2021, which ends next July 31.
The nonprofit contract awardees are:
The TennSmart Public-Private Intelligent Mobility Partnership ($50K)
The Tennessee Advanced Energy Business Council ($75K)
BioTN Foundation Inc., allied with Life Science Tennessee ($75K)
The Knoxville Entrepreneur Center (KEC) Agriculture Network ($50K)
Each grant requires awardees to increase the availability of industry and domain experts; facilitate sector entrepreneurs' exposure to sources of investment capital and other funding; and, to help improve companies' access to market gatekeepers or influencers, thereby improving the odds of Tennessee companies achieving meaningful commercialization of their goods and services.
While these grants are seed-like relative to the challenges and opportunities for the state at-hand, each of them potentially heightens each group's standing in the state's commercialization and entrepreneurship ecosystem.
The ecosystem includes state-supported regional entrepreneur centers, incubators, private investors, business development and other service providers, and occasionally small grants and investments from Launch Tennessee.
Given long-standing interest in Tennessee for additional state support for more verticals, Venture Nashville this afternoon asked representatives of both Launch Tennessee and Tennessee Economic & Community Development (ECD) whether or not the mentor network model might be replicated for the Interactive-Digital sector, development of which is assigned to an ECD unit with responsibility for film, entertainment, ecommerce and related sectors, see websites here and here. A LaunchTN spokesperson deferred to ECD, and an ECD spokesperson said she'd seek an answer. This story will be updated, as warranted.
MEANWHILE, key members of the new Mentor Network grant-contract teams: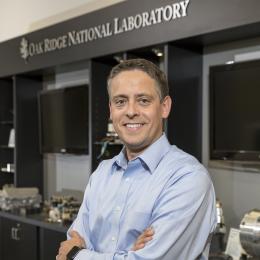 Claus Daniel PhD
TennSmart contract officials include Claus Daniel, president of the board, and director of Applied Energy Programs, Oak Ridge National Laboratory, as well as professor, University of Tennessee; and, Gary Rawlings, program director and lead entrepreneur-in-residence.
Cortney Piper
The TAEBC is supported in mentor network by its Co-founder, VP and Executive Director Cortney Piper, who is president of Piper Communications in Knoxville. TAEBC's 2018 Form 990 online shows expenditures that year with Piper Communications.
The KEC Ag Network team draws on KEC CEO Jim Biggs and Aglaunch's Pete Nelson, Lilly Tench and Margaret Oldham, among others.
Through a memo of understanding, the KEC Ag Network program will collaborate with Memphis-based nonprofit AgLaunch Initiative, on accelerator, bootcamp, proof-of-concept programs, among other initiatives.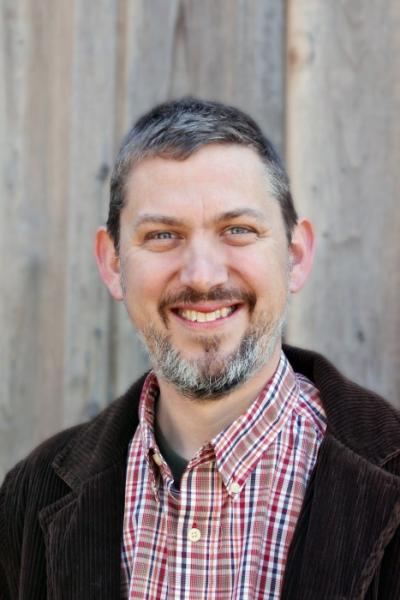 Pete Nelson
There will be no exchange of funding between the two partners on this project. AgLaunch's 2019 grant award via the U.S. EDA innovation challenge program and other resources is a natural complement for its work on the mentorship program.
The TennSmart and BioTN Foundation grant awards show that each of those nonprofits receive administrative and-or marketing-communications, events and related services from Hall Strategies, which is a Nashville-based public- and government-relations and association management firm.
Thus, BioTN Foundation is represented in its contract with LaunchTN by Hall Strategies Partner Abby Trotter, serving as its executive director; and, by Jim Monsor, as mentor network program director. Monsor is also founder and CEO of Relay Life Science, a life science product development company.
Hall Strategies' Trotter is also executive director industry association Life Science Tennessee. Trotter told VNC today that Hall Strategies currently has no clients in automotive or lifescience fields beyond those named in this story.
Under each contract, shares of these grant awards are disbursed to the contractors on a quarterly basis, subject to availability of funding, while allowing essentially at-will cancellation of any or all such contracts by Launch Tennessee at any juncture.
Venture Nashville's review of the four contracts found explicit statements of and provision for execution of strategy, goals and performance milestones, with equally stringent requirements for record-keeping, reporting and transparency, among other things.

The state's entry and eventual expansion of its sponsored mentorship programs was modeled by the 2015 launch of a lifesciences mentorship program undertaken in collaboration between Life Science Tennessee and Launch Tennessee, and was also led by and aforementioned Jim Monsor.
Subsequently, the TAEBC began its mentorship program in 2016, also in conjunction with Launch Tennessee.
Contract documents (pdf) readily provided this week by Launch Tennessee at the request of Venture Nashville:
Each of the four contracts discussed above were signed for Launch Tennessee by Interim CEO Van Tucker; each contract cited as primary Launch Tennessee staff contact Director of Strategy Steve Lopez.
Launch Tennessee is officially Tennessee Technology Development Corporation, TTDC, and is a public-private partnership and operates as a subsidiary of State Economic and Community Development (ECD).
ECD Commissioner Bob Rolfe is chairman of the board of LaunchTN. VNC
. last edited 0807 CT 25 Sept. 2020
---