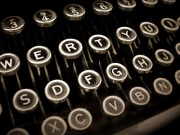 VNC NEWS THREADS 2008
► 2008 VENTURE COMMUNITY CULTURE AND VALUES
► SPACES TO WATCH IN 2009
► 2008 CAPITAL FORMATION
► 2008 HEALTHCARE VENTURING
► (MORE) NEWSMAKERS IN 2008 - Forty more of VNC's most-read stories, alphabetically by principal.

Angel Capital Group: Tennessee Angels investors expanding U.S. reach

Apple Computer Co-Founder Wozniak joins Nashville's Leadership Music

BioMimetic shakes-off FDA bruise, carves-out Biotechnology niche

Gov. Bredesen spies more jobs flowing from Hemlock Semiconductor investment here.

Council Ventures adds VC general partner

Cybera trims sails to remain on-course, among first local layoffs this cycle

Deloitte: Law ventures simmer in Nashville

Digome: NV entrepreneur preps 'game-changing' tech for Sports-Entertainment

$5MM E-Dough: Edo Interactive re-loads with local VCs

E-Health: Governor's e-Health quarterback shifting back to private sector

eMids Technologies launches 'FlatWorld' initiative

ESPN-backed company buys Nashville ventures

Ferdowsi: PayMaxx founder is 'failing' at retirement

filedBy: VC-backed former Ingram exec launches online business

FractionAir founder's latest venture idling on runway

Griffin Technology founder again CEO as exec returns to campus

HealthStream tightens focus with Constitution, Dec. 28.

Heidtke: Nashville investor Heidtke thinks worst could be over

ICA: VU-linked Informatics Corp expands Nashville presence

InfoWorks' Clayton names Heard president

Investment Scorecard execs are at it, again

Juris Inc.: A cautionary tale of jobs lost

KravTek Media prepares pitch to Nashville investors

Lynskey takes startup helm, VU's Owen OEC successor named

MBP: Money, technology, consumerism converge in Medical Banking Project

McWhorter-backed ShoutAMERICA, Solidus-backed Change:Healthcare are allies

Messer: Incubator CEO aims for martial-arts debut this fall

Nashville Capital Network preparing for twin investments

PassAlong Networks names VC to presidency

Pathfinder Therapeutics is back on the money trail

Online Plumgood expiring, but Satz still running

Sitemason: No news, just want you to know they're not hiring

SmartFurniture: Nashville VCs may soon hear Google ally knocking

Smartvue seeks Angels, gives Hapner new wings

Solidus capital morphs Galbraith's M21 into OnFocus Healthcare

SECC: Entrepreneurs welcomed at Southeast Community Capital

Startup Weekend Nashville: Passions, Programmers and Products

Statzen: Nashville startup lands in TechCrunch 'DemoPit'

VGT: New $100MM venture fund creator retains 2nd Generation

ZOOM: Nashville tech exec opens HQ for Czech company ZOOM International

The End. ♦ For a link to ALL VNC stories in chronological order, please click here. Or, Search here.

Related Articles