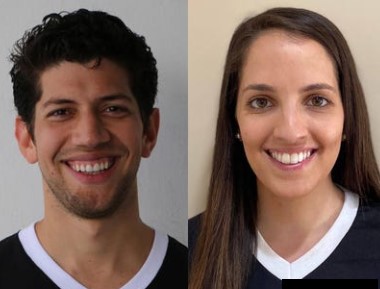 WAGR INC., which will offer Tennesseans an app for sports-wagering and peer-to-peer smack-talk, has raised $9.99MM against an $11.99MM goal, according to the Nashville startup's recent SEC filing.
The co-founders -- CEO Mario Malavé and CPO Eliana Eskinazi -- reside in Nashville, having relocated from the Boston area.
Once live, the WAGR app will facilitate in-state betting against competitive picks by friends, family and-or site-matched players who are also seeking face-offs. All bets must originate in Tennessee and bettors must be age 21 or older.
During its run-up to the app's launch (date not yet disclosed), the WAGR team has devoted its energy to a beta test, as well as wait-listing app-users, according to the team's posts on social media.
For now, we await word on whether or not WAGR will be fully operational well ahead of the Feb. 13 kickoff of Super Bowl LVI.
After all, the Tennessee Titans' narrow victory yesterday (Jan. 9) over the Texans of Houston; the Titans' top-seed ranking in their conference; and, growing anticipation of the Titans battle against a Wild Card opponent later this month, all seem sure to add up to rising fan enthusiasm, whether betting or not.
Thirteen months ago, startup WAGR reported having raised nearly $4MM, with nine investors reported aboard for that 2020 round. Last week's SEC filing showed 7 unspecified investors associated with the latest transaction.
Trade coverage of Wagr since its founding has reported that Gary Loveman, the former Caesars Entertainment and Harrah's executive who's also part-owner of the Boston Celtics NBA team, is among advisors to WAGR.
Brad Martin
WAGR's investors are said to included Tennessean Brad Martin, who is chairman of his family office, RBM Ventures; a member of the FedEx board of directors; and, current chairman and CEO of Memphis-based Riverview Acquisition Corp, a SPAC or blank-check company.
Martin also was a five-term member of the Tennessee House of Representatives, as well as the first CEO and co-founder of Corporate Child Care (ultimately, Bright Horizons). His early renown grew largely from his decades leading Saks Incorporated. He is a member of the University of Memphis board of trust, and earned his MBA at Vanderbilt University in 1980.
Other WAGR investors previously disclosed have included Reddit Co-founder and Y Combinator Partner Alexis Ohanian (via his firm Seven Seven Six); Greycroft; Pear Ventures; Tinder co-founder Justin Mateen; Joe Baker (Founder of Ole Smoky Distillery, Knoxville); and, the Palo Alto-based MBA Fund.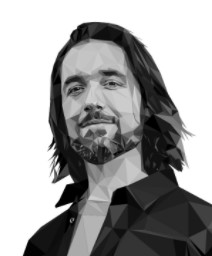 Alexis Ohanian
Tennessee sports betting was legalized in spring 2019, and the window opened for license applicants in spring 2020.
Tennessee has approved 31 general categories of men's and women's athletic events for sports wagering -- from Aussie Rules Football and Hockey to Soccer and Volleyball -- spanning dozens of associations, federations and other sanctioning groups, listed here as of August 2021.
WAGR has staked-out its position as a strict advocate and adherent to state rules that are meant to mitigate any deleterious effects of gambling among players, who are encouraged to self-identify when concerned about their own behavior.
WAGR says on the Responsible Gaming page of its website, in part, "Wagr's mission is to provide a fun, intuitive, and social sports betting experience that protects the safety and well-being of our users."
All sports-wagering entrants operate under many sets of watchful eyes -- including those of the state's recently activated Sports Wagering Advisory Council, or SWAC, which recently succeeded Tennessee Education Lottery in the advisory oversight role.
The Executive Director of the weeks-old SWAC is Mary Beth Thomas JD, who was formerly general counsel to Tennessee's secretary of state, and a former Waller Lansden litigating attorney.
Tennessee sports-gaming licenses have thus far been secured by platform providers:
A queue is apparently forming among additional entrants who want to enter the Tennessee arena.
VNC understands that ZenSports' license application is on-hold by the SWAC, per ZenSports' request; and, additional applications have been received for consideration, including submissions by BallyBet (Bally's Corp.); fubo Sportsbook (fubo Gaming Inc.); Gamewise LLC (JV of Delaware North and GAMING1, an Ardent Group unit); Superbook; and, PointsBet (NJ site here).
A week ago, Forbes reported that nearly 100 million U.S. residents are now free to place sports bets of one type or another in 32 states, with 18 states now allowing online sports wagering.
Nearly a year ago, a Goldman Sachs sector analyst, Stephen Grambling, estimated the value of the sports gambling market at $36BN-$40BN, with the swing heavily influenced by legislative trends in New York State. Grambling said in an inhouse GS interview (here) that the U.S. market could at some point overtake the UK-Euro market in gaming market size.
GS's Grambling also noted that online-betting's appeal to younger bettors, plus the new apps' interest in creating proprietary content and advertising revenue streams mean increased pressure on traditional casinos' shares of consumer entertainment spend.
Tennessee and most other states pursued legalization of sports wagering in the wake of a decision by the United States Supreme Court that overturned the earlier federal Professional and Amateur Sports Protection Act, as explained here.
In addition to competition among states for tax revenue generated by gamblers' online spending, additional motivation for many states' regulatory changes came from realization of the huge amount of illicit participation in offshore digital gaming platforms by U.S. consumers.
Of Tennessee's eight adjoining states, VNC understands that only one other -- Virginia -- currently has legalized online wagering.
WAGR's SEC filings are here. Tennessee sports-wagering licensees, vendors, and suppliers -- including Nashville-based supplier Chalkline Sports -- are listed here.
Note: State of Tennessee revenue impact was covered by Catena Media's PlayTenn.com. VNC
. last edited 1600 10 January 2022
---