THE TRIO OF BLACK startup and investment executives who assembled last week for the "Twende" program at the Nashville Entrepreneur Center spoke of business lessons learned; fears they jettisoned in favor of vision; and, personal performance goals designed to produce value, growth, founder wealth and investor returns.
The hybrid February 15 event coincided with Nashville Black Innovation and Entrepreneurship Day, which had just been proclaimed by Metropolitan Nashville and Davidson County Mayor John Cooper, MBA.

The three MidTennessee-based panelists included venture capital executive Marcus Whitney of Jumpstart Nova, a fund of Jumpstart Health Investors; Victoria Eady Butler, co-founder and master blender of Uncle Nearest Premium Whiskey; and, Courtney Hale, founder of Super Money Kids.
"Merit" emerged as one of several resonant themes in the discussion.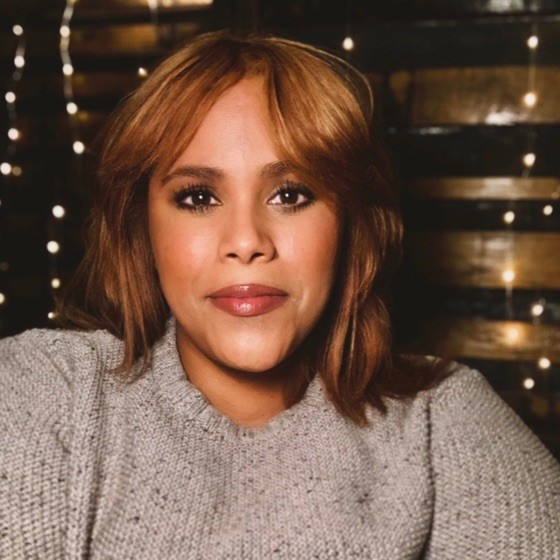 Brynn Plummer
For example, at the program's outset, panel moderator Brynn Plummer, the Black woman who oversees the Twende program as the EC's VP for diversity and inclusion, told her audience that Twende is designed to show Black and LatinX entrepreneurs that "Tennessee is an exciting place to be"; that Nashville culture has "so much richness" and is not "monolithic"; and, that Tennesseans are working to make this state "the place where merit should win."
On the same vector, Jumpstart's Whitney, a Black man who relocated to Nashville from Atlanta 21 years ago, subsequently urged the audience to consider that, while much equity work remains to be done, "entrepreneurship is as unbiased a playing field as we're going to get [and] you're not going to get any environment that is more merit-based than entrepreneurship."
The overall panel discussion was weighted toward such issues as personal and corporate performance, as well as the critical importance of building both personal relationships and ecosystem resources that help advance businesses and build founders' household wealth, across sectors.
Courtney Hale
COURTNEY HALE won the EC's 2021 Black Founders Pitch competition and is founder of Super Money Kids, which helps schools and youth organizations provide financial literacy experiences for 3rd- through 12th-grade students.
The Nashville native said the Nashville area has in recent years "become much more inclusive and supportive" of minorities, yet with Nashville growing at an "insane" rate, he now has a growing sense of both the importance and "urgency" about ensuring greater participation by Black and Brown Nashvillians sharing in the Metro Nashville's growth.
He said businesses owned by people of color need better access to more opportunities in Metro for under-represented founders, by eliminating excessive "red tape" and excessive need for jumping through administrative hoops, which he likened to forcing entrepreneurs to "do stupid, silly dog tricks for the money," which he believes leads to too many contracts or other opportunities going to whites.
Moderator Plummer asked Hale, whose business operates in a segment of the financial services sector, how he responds to "harmful" circumstances in a sector she said is regarded by many as "toxic and antithetical to Blacks."
Hale said that, early on, when engaging with an industry without much Black representation in its ranks, he tried to ensure that he did not inadvertently talk or move in "certain ways" that non-Blacks might interprete as threatening. "It didn't work," he said.
Eventually, he adopted the adage, "Be so good they can't ignore you," and soon found that "I was able to be more of who I wanted to be."
His major caveat: "Be you, but be good. You have to be good. There's no negotiating high quality, there's no negotiating being a peak performer... When you are good, it's undeniable." He added that while it's important to continue building relationships, learning and tackling challenges that are meaningful to you, personally, if you try to force yourself into a place, a role or a situation that is not good for you, you're probably wasting time.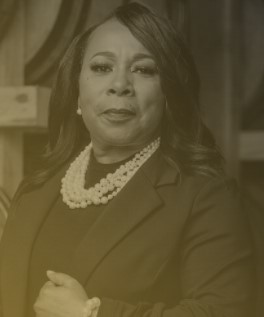 Victoria Butler
VICTORIA BUTLER, master blender of Uncle Nearest Premium Whiskey, noted that the brand distributed in all Fifty States is "the only American spirit that honors an African American man," having been founded nearly five years ago by Black female entrepreneur Fawn Weaver. Weaver's distillery is in Shelbyville, south of Nashville.
Butler is the great-great-granddaughter of the first African-American master distiller, Nearest Green, a formerly enslaved man who, after the Emancipation Proclamation, became employee, mentor and friend to the real Jack Daniel.
Today, Uncle Nearest is collaborating with Brown Forman's iconic Jack Daniel (itself produced in Lynchburg, near Shelbyville), to build a pipeline of spirits-industry apprenticeships for people of color.
Butler said, "I'm thrilled to be the first African-American female blender, but I don't intend to be the last African-American woman to hold that position."
Blacks rising to success must pull others up as they climb, she added. In apparent reference to the advancement of both the Uncle Nearest business and that of Black business founders and Blacks generally, Butler eschewed complacency, saying in part, "We run really fast. We have a lot of ground to make up -- 160 years is a whole lot of time."
Butler said that, having grown up in Lynchburg, she believes the central importance of Jack Daniels craft and business in that community helped create something like "an equal playing field" for Blacks and Whites that served locals well during the turbulent 1960s and Seventies.
Today, she said, the story of a Black man's crucial role in the spirits industry -- history that lay dormant for more than 160 years until the founding of Uncle Nearest -- provides a vital sense of purpose for her and her team, who are determined "to ensure that Nearest Green's legacy is cemented into history."
She urged others taking the entrepreneurial journey to "walk in your own truth," keep your eyes on your own purpose, continually learn and grow, set aside fear of failure, and "work like hell." Butler resides in Murfreesboro, near Nashville.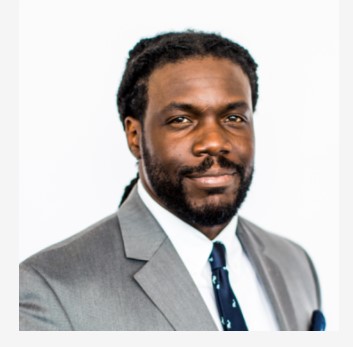 Marcus Whitney
MARCUS WHITNEY of Jumpstart Nova, the Brooklyn, N.Y.-born entrepreneur who arrived Nashville from Atlanta nearly 22 years ago, told the EC audience he has "a very deep connection to the city and strong belief in the collaborative nature of the city," yet he shares Courtney Hale's "deep sense of urgency" about where some things stand.
He explained during the panel that while corporate relocations to Nashville have brought additional wealth to Nashville, the city urgently needs to find ways to get capital into underserved Nashville neighborhoods, some of which "feel like they haven't advanced, at all, in 20 years."
He continued, "There's a lot of initiatives, mentorships, et cetera, et cetera, but there are limits to what can be done without [financial] capital..."
Nashville needs more organizations "putting their money where their mouth is," driving more capital toward entrepreneurs of color.
Asked by VNC to elaborate, Whitney added, "Investment is the clear method for commitment and partnership in capitalism, and it symbolizes respect and trust. That is what we need to focus on."
Simultaneously, he emphasized that Nashville needs those same entrepreneurs to begin thinking not only about "how you're going to serve your block, or your community," but about how you're going to create a business with a $1BN valuation target, an enterprise that can serve global markets.
Adversity and the reality or threat of harm of one kind or another are inherent in all contexts, and at times "yes, there are 'forces' that are after us," he said.
Given that, what Whitney referred to at one point as a "warrior mindset" can play a key role in surviving and thriving.
He explained that in the business context, generalized worries about strength or weakness, victimhood and other quandaries can often be set aside, in favor of essentially 'flipping the narrative' to act out of one's "authentic" sense of purpose, self-care, and commitment to utmost performance.
Strong performance results largely from doing the work that excellence requires. What's more, excellence is hard for competitors or detractors to conquer. Viewed in that light, dwelling a great deal on the past "actually doesn't matter that much.
Asked by VNC how entrepreneurs might cultivate a warrior mindset, Whitney replied, "Each person has to find methods that work for them. For me, my practices include meditation, exercise (Jiu Jitsu specifically) and active engagement with my peer mentors who hold me accountable."
During the Feb. 15 event, he emphasized, "It's an inside game. It's not about what someone else is doing to you," he added at another point. He also explained that disciplined entrepreneurship seems like the "least 'needy' answer I can come up with," to the question of overcoming challenges in pursuit of one's goals, here and now.
In a later exchange with Whitney, VNC noted that the panel had focused heavily on solutions for advancing Black entrepreneurs, rather than exploring long-running socio-economic and discrimination issues, and asked for Whitney's comments.
He replied simply, "Entrepreneurs are problem solvers and are solution-oriented. There's no need to belabor an obvious problem, the people in that room were focused on progress."
VNC has more than once encountered minority entrepreneurs who said they would not feel "free" to speak more forthrightly on discrimination until they had achieved greater economic success.
Hearing that, Whitney replied, "For me, it wasn't a matter of 'feeling free' after achieving a level of success, but rather a recognition that until I had success the impact of my words would be limited."
During the panel discussion, Whitney said he cannot yet determine how "transformative" or impactful a group of entrepreneurs -- an apparent reference to groups such as Twende -- can become in Nashville.
"That is something I feel like I've been waiting for; and, it feels like we're closer now than we've ever been before, but it's still not quite there."
Maybe 2022 is the year things come into even sharper focus in Nashville, Whitney told the Twende audience.
For expanded comments from the Nashville EC re the supply of capital for Black and Brown founders, please see our sidebar here.

For more information on Winners of the EC Pitch contest of Feb. 15, please see this earlier story. For all Twende coverage, click here. VNC
. last edited 0753 26 February 2021
---