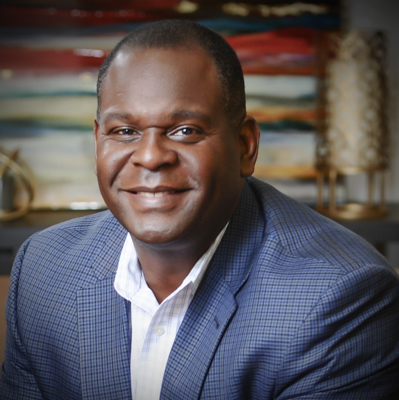 ROAD AMMONS, who spent much of his youth here before serving a decade as a U.S. Marine Corps officer and fighter pilot, is now managing director of social impact private equity fund manager ECD Capital Partners in Nashville.
Ammons, 49, said ECD has created its first Social Impact Opportunity Zone Fund (OZF) to serve "domestic emerging markets."
The federal program that triggered ECD's initiative is aimed at encouraging long-term investments in targeted communities and was authorized by The Tax Cuts and Jobs Act, enacted in 2017.
Qualified OZF investments are to be in projects that include multifamily housing, industrial development, brownfield redevelopment, retail development and a variety of other investments.
Materials provided by Ammons says ECD's efforts will be 80% focused on Residential, Commercial-Industrial and Hospitality sectors, with 20% of its effort focused opportunistically on synergistic businesses in the Zones that can generate jobs and economic gains.
Ammons said the OZF that he has formed will have national reach, but will emphasize transactions involving real assets in the Southeast, Texas and the Sun-Belt generally.
High net-worth investors who re-invest their capital gains in Opportunity Zone Funds that invest in qualified projects can earn federal capital gains tax benefits (including temporary deferral of taxes on gains, step-up in basis or possible elimination), provided they act during a required time-frame after realizing their gains, and meet other requirements.
Tennessee State Government obtained from the U.S. Treasury Department certification for 176 low-income census tracts within the 75 of Tennessee's 95 counties that submitted recommendations for State consideration.
In nominating the tracts for the program, the Haslam Administration announced at the time that it consulted with county mayors and factored-in State programs and priorities, according to TN.gov.
Federal certification for the census tracts came just this spring, in May 2018. Ammons readily acknowledged that some potential investors are awaiting regulatory clarifications regarding such issues as treatment of certain distributions, the life of the federal program beyond its initial authorized term and other factors.
ECD's roadmap for future development also includes possible creation of a committed fund, which Ammons said he believes could attract endowments, foundations, family offices, and others.
Ammons has also created closely allied Snomma Group, a Minority Business Enterprise and Service-Disabled Veteran-Owned Small Business (SDVOSB), according to its website. The company, described as a consortium, says it deploys developers, general contractors, project managers, and financiers.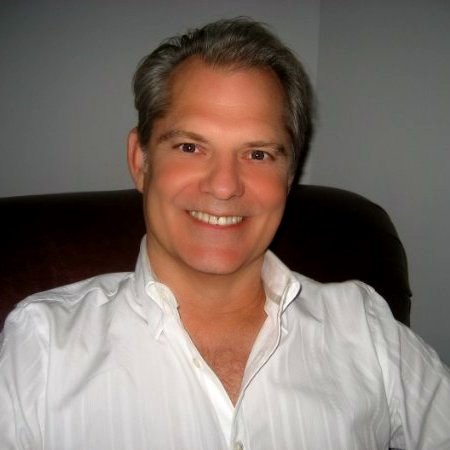 Jon Gerber
Cheri Thomas DBA
Ammons said other partners in ECD include Jon Gerber, a Nashville investment banker; and, Prof. Cheri Thomas DBA, a member of the faculty of Pulaski (Tenn.) College and director of its Center for Executive and Professional Education. A fourth principal, whom Ammons did not name, serves as CIO for the firm.
Ammons said ECD's principals plan to add a fifth partner and co-investor.
Asked about outside advisors, Ammons said his firm relies on Steptoe Johnson, which has played a role in national initiatives to creating the federal Opportunity Zone program, and anticipates selecting Nashville counsel, as well.
It relies on D.C.-based Cohn-Reznick and Atlanta-based Novogradac for accounting guidance. ECD will be looking for in-state accountants, as well. Cohn-Rezick representatives were also active in supporting consideration of the new federal program, Ammons said.
He also remains a registered rep with Aaron Capital, of which he is managing director. Aaron Capital has an office in Millington, Tenn.
Ammons confirmed he earned a Global MBA at The Thunderbird School of Arizona State University, as well as a bachelor' in computer science at Tennessee State University, where, according to a media report, he played defensive back with the TSU Tigers.
He told VNC he has a daughter who works for Sun Life Financial in Dallas and who earned a bachelor's in international business at the University of Tennessee, where his son is now an undergraduate and a standout outfielder with the Volunteers baseball team.
After exiting the military, but before signing on for a few years with an uncle's DKS Corp. franchise restaurant group, Ammons spent several years concentrating on flying low -- racing NASCAR.
According to media reports at the time, in 2001 Ammons took part in the NASCAR All-Pro Series and the ARA Late Model All-Star Series.
Asked whether Marine aviation, NASCAR driving or financial fund-raising is most frightening, Ammons laughed slightly before assuring a reporter that nothing is more frightening than landing a jet fighter on an aircraft carrier's deck at night.
Ammons was born in Mississippi, then spent most of his youth living in Davidson County. He has ties to Memphis, as well. VNC
. last edited 0740 9 Aug 2018
---