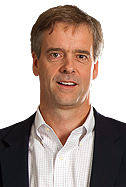 ENTERING its 18th year of life, LaunchTN seems to be enjoying more continuity than in recent prior years.
Having survived political crosscurrents during the 2009 TNInvestco capital-formation debate, the shift of governors in 2011, its rebranding and organizational reconstitution in 2012, and the launch -- and sometimes relaunch -- of Accelerators and other programs since then, the nonprofit seems to have entered calmer waters.
Not to say it's becalmed. CEO Charlie Brock, the Chattanooga VC who took the LaunchTN helm just over two years ago, seems as busy as ever.
Asked impromptu by Venture Nashville last week whether he'll step down as CEO any time soon, Brock said, "I'm enjoying the role very much," adding that there's been no specific timetable or agreement for his exit, and that he has personal objectives he first intends to satisfy at LaunchTN.
Asked whether he might exit in 2016, Brock responded by emphasizing that he keeps a personal strategic checklist of "desired accomplishments" that he aims to fulfill prior to his departure. His top targets:
First, there's Re-stabilizing and advancing into 2016 LaunchTN's annual conference, 36|86, following months of previously reported contretemps. (There seems general agreement this year's outing regained any ground lost in 2014.)
Second, advancing the state's Accelerator network, creating more value within and around the state's nine state-sponsored accelerators. (LaunchTN, itself, also runs The TENN master accelerator, drawing its cohorts from the regional accelerators.)
Third, firmly establishing the promises of the LaunchTN brand, ensuring it is known for its readiness to "connect and collaborate" with constituents and partners. (By law, the nonprofit is officially Tennessee Technology Development Corporation, or TTDC. It adopted the LaunchTN brand in July 2012.)
Fourth, satisfying LaunchTN's mandate to "impact Innovation & Commercialization" in Tennessee. (The priority, direction and momentum of its efforts in this category have sometimes seemed uncertain.)
Fifth, ensuring TTDC/LaunchTN is poised to pursue its mission under its next CEO.
Brock also indicated he has other goals in each program area. For example, he noted that while he's happy to see that the startups that were chosen for Village 36 at the 36|86 conference have raised more than $4.5MM in capital since that event in June, he's pushing for them collectively to reach the $10MM post-event mark.
Brock's recent addition of staff and redefinition of some staff roles was apparently done with all this in mind. For details, see related story here.
A partial review of Brock's freighted to-do list affords some perspective on the job.
► For example, Brock said he's devoting more attention to board-member engagement in LaunchTN matters, and recently promised his board that meaningful "projects" will be developed for standing Board committees. LaunchTN committees's foci include Investor, Entrepreneur and Commercialization issues, among others. Click here for more information on recent Board appointments and a vacancy.
► Simultaneously, LaunchTN is researching others states' practices, in order to develop metrics by which the organization will measure its progress toward fulfilling its mission statement: "Make Tennessee the #1 state in the Southeast to start and grow a business."
As part of that empirical assessment, LaunchTN plans to review such issues as Accelerators (including the number of accelerators and results they achieve); Capital Formation (early- and early/growth stages, in particular); and, requirements for targeted programs in key industry verticals.
► Which key verticals? While some say prioritizing verticals is tantamount to 'government trying to pick winners', rather than leaving that to the private sector, Brock and his team are obliged to deal with a cluster-development paradigm long established among economic-development professionals.
Today, the website for Tennessee Economic and Community Development (ECD, the parent/sponsor of LaunchTN) lists 10 verticals: Advanced Manufacturing, Aerospace & Defense, Automotive, Business Services, Chemicals-Plastics-Rubber, Energy Technology, Film-Music-Entertainment, Food-Agribusiness, Healthcare-Medical Devices, and Transportation-Distribution-Logistics. The Haslam Administration has also said it considers Tourism a vertical, though that is directly addressed by another Cabinet agency.
The verticals in bold above were among six "target clusters" cited in 2011 by the Haslam Administration as sectors "in which the state has a clear competitive advantage" in the context of industry recruitment, documents here and here.
► Though all nine State-sponsored regional accelerators are now operating under new annual contracts for recently opened FY16, guaranteeing a base level of funding, they are soon likely to face new ECD/LaunchTN expectations for additional, value-added funding.
On July 17, Brock told VNC that "over the next 3 months, we will be making additional assessments on the appropriate number of accelerator entities for the state as we consider redrawing the map. As you know, currently the 9 accelerator regions correspond with the 9 ECD regions but this doesn't mean it's the appropriate breakdown for what we are trying to accomplish [i.e.] matching resources with the needs and capabilities of each region." VNC research indicates those nine districts or regions correspond with the nine districts legislated by the General Assembly in 1965.
The next iteration of the ECD/LaunchTN accelerator initiative (dubbed "Accelerator 3.0") is due to be finalized in October, and then go operational in January 2016. LaunchTN staff say they plan to brand Tennessee's statewide accelerator network and push for national recognition, prompted partly by feedback it has received about the uniqueness of the model.
► Brock also said last week that LaunchTN is still looking to do more with Agribusiness and rural communities.
Though LaunchTN has considered hiring a rural-development specialist, Brock said LaunchTN may instead build a closer relationship with Tennessee's Department of Agriculture, and continue working with Amy New, ECD's assistant commissioner for rural development.
Under Commissioner Julius Johnson, the Ag Department has been moving stepwise to encourage and support Ag-sector entrepreneurship, as reported by Venture Tennessee. LaunchTN has previously funded the NextFarm initiative of Memphis Bioworks Foundation and the Northwest Tennessee Entrepreneur Center, in Martin. That program could also get new life, VNC understands.
► ECD/LaunchTN's mainstay INCITE co-investment program -- built entirely with funding from the U.S. Treasury's State Small Business Credit Initiative (SSBCI) program, with co-investment disbursed by LaunchTN -- is likely to have exhausted its $29.9MM funding by YE CY2015. (Meanwhile, as previously reported, virtually all of about $147MM in capital made available to 10 instate funds via the State-funded TNInvestco program -- created in 2009 during the Bredesen Administration and still overseen by ECD -- has apparently been committed.)
Brock told VNC that LaunchTN would "love to have" another round of Treasury funding, adding at another point that INCITE funding had been a good "arrow in our quiver." INCITE currently has about 80 approved investors, according to the LaunchTN website. Brock said he aims to increase those investor ranks, as well.
Though the Obama Administration proposed a second round of the nationwide SSBCI program, several sources have periodically told VNC that gaining congressional passage of funding for that program remains stymied by partisan wrangling in Congress.
With or without further INCITE funding, Brock said he and his staff will work more closely with accelerators, portfolio companies, investors and others, in a continuing effort to mobilize private capital. Brock said LaunchTN has 321 investment firms in its database.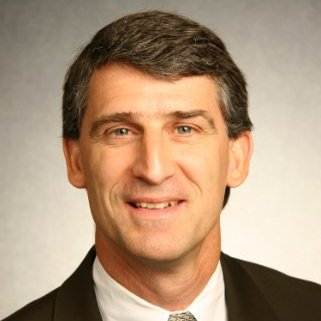 Jim Monsor
► Meanwhile, mentoring statewide is getting a shot in the arm. Brock confirmed that, through an initiative partly funded by LaunchTN, former BioMimetic executive Jim Monsor has gained traction recruiting mentors for a new statewide mentor network.

Monsor is initially focused only the mentors for for a life-sciences network, though, if successful, that network could be then replicated for other verticals, consistent with ECD/LaunchTN's emphasis on sectoral development. Monsor told VNC today that he's recruited 21 mentors or entrepreneurs-in-residence (EIRs) with several more near signing, and the process continues.
► Inevitably, LaunchTN also plans to continue supporting technology innovation and commercialization, though shifts in funding may mean that it delivers more of those services via online means. Commercialization plans remain under review, with a more detailed gameplan to emerge by this Fall. A Commercialization commmittee is to meet on the issue Aug. 3. See related news on staff responsibilities here.
► LaunchTN has also begun planning its 2016 36|86 Conference, with timing and venue still under review. In June, the second such annual LaunchTN conference drew about 900 registrants, including 120 investors and teams from 34 startups recruited from 15 states.
► LaunchTN has added another major conference to its FY2016 gameplan: It's supporting an "Innovation Exchange" event focused on Advanced Manufacturing, to be held in collaboration with Oak Ridge National Laboratory and University of Tennessee Research Foundation, somewhere in the Oak Ridge-Knoxville area in October (TBA), featuring both corporate and investigator presentations, Brock confirmed.
VNC understands a second Innovation Exchange might also be conducted around another, as-yet unspecified industry vertical during FY16. Please follow our calendar for event updates. VNC


---