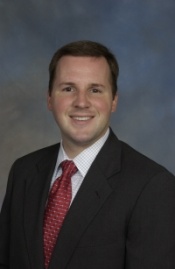 Vanderbilt University's new vice chancellor and chief financial officer is Brett Sweet, a former Harvard executive, consultant and U.S. Navy officer.
Sweet was previously dean of administration and finance of Harvard University's Faculty of Arts and Sciences, which includes Harvard College, the Graduate School of Arts and Sciences, the School of Engineering and Applied Science and the division of continuing education, among other units.
The 38-year-old executive fills a post vacated by Lauren Brisky, who retired in February.
Prior to Harvard, Sweet was at Baylor College of Medicine, where he was executive vice president of finance and administration and CFO.

From 2000 to 2004, Sweet was a principal with The Boston Consulting Group. There, Vanderbilt said in a release, his practice focused on competitive strategies and change management in large, multinational organizations as well as academic medical centers and colleges.
Sweet is a graduate of the U.S. Naval Academy at Annapolis, Md., and earned his M.B.A. at Harvard University Graduate School of Business Administration. During his Navy tour of duty, he was a nuclear submarine officer and a special projects officer with the National Security Agency, according to Vanderbilt.
In the interim prior to Sweet's arrival, Brisky's former duties were shouldered by acting vice chancellor by long-time Brisky deputy, Betty Price. Another colleague, Jerry Fife, performed some of the duties previously held by Brisky, as acting vice chancellor for administration.
Announcing Sweet's appointment, Chancellor Nicholas Zeppos said, "The CFO role is a key position at all times, but especially so now, as Vanderbilt continues to navigate the new economic terrain," adding that he is confident Vanderbilt has "found exactly the right person in Brett, who brings health care, university and business experience..."
The CFO search committee was chaired by Jeff Balser, M.D., vice chancellor for health affairs and dean of the Vanderbilt School of Medicine. In a Vanderbilt release, Balser said, "There couldn't be a more critical time to have an extraordinarily talented leader overseeing Vanderbilt's financial enterprise."
Balser added, "The uncertainties and challenges of reimbursement tied to health care reform, the volatile nature of the debt markets, and the sheer scale and diversity of our activities and associated budgetary needs required an individual with a unique skill set." ♦