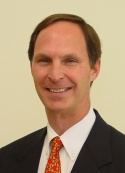 Many Nashvillians feel that local science, technology and life-sciences sectors are on the brink of booming, while some others worry we have a dud on our hands.
Savvy local observers say that while Nashville awaits 'the Big One' -- the exploding-outa-nowhere tech venture that will generate jobs and confidence -- there are realities to be accepted and work to be done.
First, Germain Böer and Bruce Lynskey of Vanderbilt University's Owen Entrepreneurship Center say Nashvillians need to accept some basics, particularly as it pertains to widely heard complaints about the city's lack of larger risk-embracing venture-capital funds.
Second, Tom Wylly of Brentwood Capital Advisors says Nashville entrepreneurs don't need to wait for the Big One -- if they're willing to accept the need to bridge the "confidence gap" that often separates them from investors and their money.
Said Lynskey in a recent e-mail exchange, "This is a tricky 'chicken-and-egg' situation that we have in Nashville regarding capital for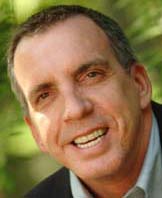 technology plays. No investor should be faulted for investing in an area that he does not fully understand or with which he is not comfortable." Lynskey (at right) continued, "I do not think that it is a worthwhile strategy to bludgeon the Nashville investment community until they start investing in tech deals. They never will -- unless there is a major local tech success. Then, we will need clubs to keep them out of future tech deals that all of them will want to get into -- even though they don't understand the stuff any better than they did before the Big One hit... [We] need to create a big one in order to change the local investor environment. The most likely way for that to happen is to have a Nashville tech start-up get investment from outside investors (since we can't count on support from local investors) but remain in Nashville and hit it really big. This situation is possible. The catch is going to be, if the start-up succeeds in getting outside investment, then it will need to figure out how to build a local workforce. This might be even more challenging than getting the investment..."

Böer agreed: "We have little capital for [tech ventures] because most people here who have capital have no experience with this type of industry, so they are not comfortable with investing in this type of company. On the other side, there has not been enough activity from science researchers in Nashville to bring capital from other places to here. There is lots of interest in making this sort of thing happen, but the triggering event has not yet happened." Said Böer (at left), "We need a parallel to what happened in Huntsville. [In 1987, Research Genetics entrepreneur] Jim Hudson started a biotech company there because he was always interested in biology; the company grew to a very successful size, and he sold it for about $150 million. Before he sold that company he also helped start another bio company called Shearwater which also sold for something north of $100 million. These two companies created an investment community that understood life sciences, and the two companies left a pool of talent when they were sold. So, Huntsville has capital and talent that understands life sciences. Life science companies are getting started there now because of this, and wealthy individuals and the state of Alabama have built a life science center that is state of the art."

That's how synergies begin. Meanwhile, what should Nashvillians do? Brentwood Capital's Wylly suggested some general opportunities and reflected on realities facing entrepreneurs.
In general terms, Wylly encouraged investors to be "limited partners in deals where it makes sense" and encouraged entrepreneurs to engage locals in deals when possible, "to honor who's here and support them." Wylly also urged anyone who can to "help the State of Tennessee understand how powerful it can be" to create "ways for there to be additional funding for venture investment" in Tennessee, as Wylly said each of our neighboring states has done.
On the specifics of deal financing, Wylly stressed that in his view there is capital and financing available for entrepreneurs with a track record and demonstrated ability to execute their business plans -- although Nashville investors demand substantial proof of those abilities when it comes to technology ventures.
In addition to his role at BCA -- where he recently guided an investment transaction for Passport Health Communications -- Wylly is chairman of the Nashville Capital Network, which provides feedback and guidance to scores of entrepreneurs each year; and, which has a new sidecar investment fund, as well as a group of individual angel investors.
Wylly acknowledged that many Nashville investors are reluctant to deliver opinions to entrepreneurs who, in turn, often

reject the suggestion their idea or company is not ready for primetime -- or, that their own record of success in previous ventures isn't yet convincing. Said Wylly yesterday, "That's the hard part, the part some people don't want to talk about with entrepreneurs, the fact that the deal has to make sense to the investors."
It's certainly true, Wylly said, that in Silicon Valley entrepreneurs and investors may have previously confronted "similar technology in proven [companies] -- and many deals there involve spinoffs from earlier successes with which investors may be familiar. In places like that, someone with a record of successful ventures might get investment before they've even built a prototype of their brainchild."
"But, whether it's in Nashville, Boston or Timbuktu," Wylly continued, "it's always difficult to take entrepreneurs who don't have a proven track record, with a technology that isn't proven" and secure capital for them. "If you're asking investors to take a big risk on execution, that's an extraordinarily difficult kind of money to raise."
Asked to comment on complaints there are too few Nashville-based venture-capital funds, Wylly said, "I don't worry that hard about trying to attract somebody to move here. We have a lot of funds who invest here from all over the country. It's true that in the early stage of the riskiest investments, people tend to want to be as close to them physically as possible. But, that being said, if the idea's good and the company is growing, making money, it'll draw capital."
Investors everywhere, he said, are looking "for comfort that the value proposition really exists." Locally, that typically means that a venture must first make its way through the friends and family stage -- driven by close relationships with "people who truly believe" in the entrepreneur and the product or service. Ideally, that leads to the company having "proven technology and at least one arm's-length customer [the investor can determine has both] a validated need for the product and willingness to pay for it" on commercial terms.
"The deals that make sense get funded," Wylly said. In addition, he said, while current economic conditions have driven some investors to the sidelines, the subsequent drop in deal valuations is likely to produce a resurgence in investor returns, which should attract investors, including fund managers, who must satisfy both portfolio and corporate goals.