TODAY: LaunchTN | Dart Music | VU | JourneyPure | Joe Cook | Provectus | Thrive | ATDC | MSignia | Asentinel | BKON | MyHealthDirect | AgileHealth | 4MIO |
---
► LAUNCH TENNESSEE's FY18 funding prospects look brighter, according to several sources. Gov. Bill Haslam initially did not include in the budget he sent the General Assembly a $2.5MM funding increase sought by LaunchTN. Subsequently, the Governor added the $2.5MM for LTN to his proposal (with $1MM to be part of a recurring appropriation, and $1.5MM on a one-time basis), bringing total proposed funding to $5.3MM for LaunchTN, which would probably be a record for State contributions in a single year to the nonprofit, which is a de facto arm of the State's Economic & Community Development Department. Related coverage here. The Governor's budget still must jump some hurdles between now and the Assembly's targeted May 12 adjournment, but VNC sources say odds are highly favorable. Related story on Village 36 startups at 36|86 here.
► [UPDATE: Heritage Global Partners announced May 3 it's handling sale.] THE sale under protection of bankruptcy law of DART MUSIC, debtor in possession, seems to be picking up speed, with Judge Randal Mashburn's recent order that an auction of the company be held May 29, with results to be put before the Judge on June 6, 2017. Potential bidders may submit bids by 5p.m. CDST May 22. The process allows Dart the option of selecting a Stalking Horse bidder, with that bidder's offer generally regarded as setting a threshold for bids. Nelson Mullins is representing Dart. Founder Chris McMurtry and the parties court filings indicate a major factor in the Chapter 11 action was the refusal of some existing Dart convertible note holders to extend terms, calling the debt. (U.S. Bankruptcy Court for the Middle District of Tennessee, Nashville Division, Case 3:17-bk-01300)
► VU Moves: Vanderbilt University Board of Trust now led by two private-equity veterans, appointments set into motion a year ago. Over at the VU School of Engineering, Dean Philippe Fauchet has been reappointed for another 5-year term.
► JOURNEYPURE, the Brentwood startup operating addiction and mental-health treatment facilities, reported April 7 on completion of a $7.5MM capital round. Earlier coverage here.

Joe Cook Jr.
► JOE COOK JR., most often associated in our minds with Nashville-based Mountain Group Capital and the push to develop Tennessee life-sciences industry, is associated with an April Form D for $5MM filed for Skyline Vet Pharma, based in Connecticut. Startup Skyline says it is using technologies to reformulate drugs and nutraceuticals for animal health uses.
Ed Pershing
► ED PERSHING, CEO of Knoxville-based Pershing Yoakley Associates (PYA), has been named chairman of Provectus Biopharmaceuticals strategic advisory board and an observer to the Provectus board of directors. Release here.
► LOUISVILLE visionaries have set out to raise the city's stature as a center of innovative senior healthcare and wellness, and the new Thrive innovation center is due to open in 3Q 2017. Details. The projects is a result of collaboration among InnovateLTC, Signature Healthcare and tech solutions provider CDW Healthcare, among others.
Jen Bonnett
► ATLANTA Technology Development Center, based at Georgia Tech, is looking for a part-time Entrepreneur in Residence to support companies in the Fintech and Cybersecurity domains, General Manager Jen Bonnett told VNC. Details here. Across its programs, ATDC has made "4 big hires" that it plans to disclose soon.

► MSIGNIA, the Nashville startup with tech used to fight fraud and crime in the digital payments arena, completed its Series A, CEO Paul Miller told VNC April 18, adding that the round had been kept open awhile to allow some investors to "top up." The company will soon establish an Asia presence, to address rising demand in India and China, he said. Its latest April 10 filing is here. Previous related coverage.
► MEMPHIS-based Asentinel, the telecom-expense management company backed by Marlin Equity Partners (LA/UK) is soon likely to be folded into TANGOE (TNGO), which Marlin has proffered to acquire, according to Tangoe's April 28 SEC filing. Under current plans, Memphian Tim Whitehorn, Asentinel CEO, is to become chief product officer within Tangoe. There'll be a go-shop period.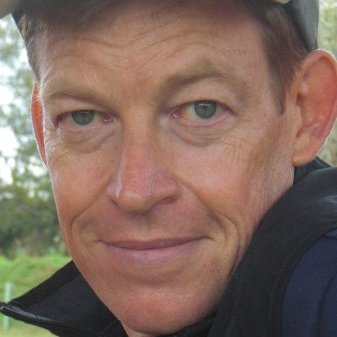 BKON's Graves
► BKON Connect Inc., the Nashville-based Internet of Things startup previously covered by VNC, filed April 26 for a $3.7MM capital raise, with $2.7MM then reported raised. Founder-CEO: Richard Graves.
► MY HEALTH DIRECT filed April 8, reporting $1MM raised toward a $1.85MM goal. The 6-year-old company is led by CEO Tom Cox, with institutional investors including Louisville-based Chrysalis Ventures, Ares Capital and Aboretum Ventures. Crunchbase has MyHealthDirect having raised nearly $21MM through 2014.
► AGILE Health, the Nashville-based healthcare compliance text-messaging startup, reported April 28 having raised $300K toward its $700K target. CEO Gary Slagle signed, with Vic Gatto of Jumpstart and formerly of Solidus and investor Doug Ghertner also associated with the filing. Slage previously held senior roles with CVS Caremark and Magellan Health among others.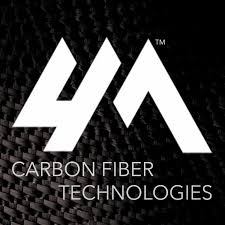 ► KNOXVILLE-based 4M Industrial Oxidation (4MIO) and penny stock Woodland Holding did a reverse merger, following turnover at Woodland. The company said in a recent filing, in part, "4MIO was created to commercialize exclusively-licensed atmospheric plasma oxidation technology. ReMaxCo Technologies, LLC, a Tennessee limited liability company d/b/a RMX Technologies ("RMX Technologies"), and Oak Ridge National Laboratory co-developed and proved a patent-protected technology intended to revolutionize the carbon fiber market. 4M has exclusive worldwide commercialization rights to this technology and is implementing its commercialization plan to build, install, and operate commercial-scale plasma oxidation ovens." VNC



.
---