ROUNDUP: Nashville Edge - Amplion CEO - HCCA Kudos! - Council Capital Pilot/Flying J
Health:Further - John Murdock - Joe Kustelski - EdTech - Proton capraise - LaunchTN
THE EDGE: This morning at E-Spaces on Harding Pike a panel of good-humored and savvy execs clearly had a blast reminding their audience how much has been done on many fronts in the past decade or two, by many players to help make Nashville "the IT city." Their cataloging of the region's numerous initiatives and advantages put the latest "overnight success" of Greater Nashville in perspective. Things turned a bit more serious during roughly the last 15 minutes, when the panel took audience questions. For example, startup-oriented attorney Alexander Davie asked what can be done next to improve the availability of capital for local startups. In response, Panelist Courtney Ross of the Nashville Area Chamber of Commerce suggested anyone with ideas provide names of VC's and others who should be targeted by the Chamber's outreach efforts. When audience members raised problems of rising Tech salaries' and poaching by other cities hampering small local companies, several panelists said the best way to fight the shortage and salary creep is to train and recruit more workers. And, among other comments, Nashville Technology Council President Bryan Huddleston said that "rural sourcing" of Technology projects to Tech workers in rural Tennessee communities is likely to be an important option.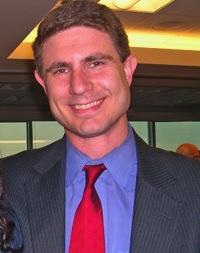 Metro's Wiltshire
At another point this morning, when Cumberland Emerging Technologies' Life Sciences Director Joe Rolwing noted aloud from the audience the omission of Bio technologies from the discussion, the topic got scant acknowledgement and no traction. When Metro/Nashville Economic Development Director Matt Wiltshire, a former investment banker, was asked by Venture Nashville whether he worried that migration of jobs and resources to neighboring counties might one day result in a hollowed-out Nashville, he essentially replied that Nashville is experiencing an embarrassment of good fortune -- industries relocating and expanding here, low unemployment, booming construction, and nearly 100 net-new Nashvillians arriving or being born here each day. Admitting he might be tempting fate, Wiltshire said, "I'm really not worried about it.. I really do think that the [infrastructure and other] investments that have been made in Davidson County have created the kind of environment that intellectually curious, aggressive people want to be in." Further, he said, businesses should go anywhere in the region that fits them best, adding, "I just happen to think that most of those businesses want to be in Davidson County..." where a mass of the region's "intellectual capital" resides. The fourth panelist was State ECD Workforce Development Director Ann Thompson. This morning's sponsor: Golden Spiral. E|Spaces.
► COUNCIL CAPITAL announced it now has $300MM assets under management, after closing its Fund III north of $153.6MM, confirmed Council VP John Davis. The Fund remains weighted toward healthcare opportunities. Related story here.
► PILOT FLYING J EVP KEN PARENT is on a recent Form D filing on a $12.8MM raise via Beacon Holdings, along with some folks from CVC Capital Partners (Luxembourg). BJ's Wholesale (Membership) Club, a major retailer competing with Sam's et al, also has some execs associated with the filing. CVC has held stakes in both then-Pilot and BJ's. BJ's has an active corporate registration in Tennessee, but its website shows no Tennessee locations, at least for now. A Pilot/J PR contact noted only that Parent is a member of the Beacon's board.
MARC SEBES, VP-product development for Durham-based Validic -- which Sebes describes as "the world's leading digital health platform" -- is among the speakers for Jumpstart Foundry's Health:Further event on Interoperability, May 10, in Nashville. Vanderbilt Medical School, PYA Analytics and C4MI are among other appearing. Event details here. Story on C4MI.
John Murdock
► JOHN MURDOCK registered his Wilson & Friends startup with the state a month ago, according to state records online. Murdock (LinkedIn) is VP for entrepreneurial development within the Nashville Entrepreneur Center (EC) and is in the EMBA program at VU's Owen Graduate School of Management, where in April he pitched his business plans during a Demo exercise led by former EC CEO Michael Burcham. If taken forward, Wilson's offerings to independent are likely to include motivation and productivity apps, support groups and classes and formal coaching to support full- and part-time freelancers, as well as startup teams and small businesses. Murdock is also active in the Nashville-based Social Enterprise Alliance, according to his LinkedIn. Contacted by VNC, a very busy Murdock declined detailed comment til later this year.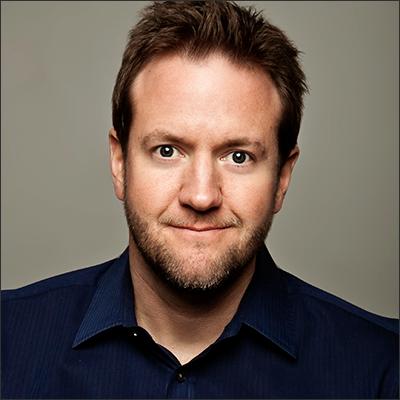 Kustelski
JOE KUSTELSKI, who played notable roles in Nashville's Rockhouse Partners, the pre-launch days of the Nashville EC and startup eTix is now among investors in Raleigh-based Offline Media, which is offering its curated weekend events platform in Nashville (@offlinenashtn), according to a release out today. Earlier related VNC stories here. Kustelski (LinkedIn), who's been scouting for big opportunities for a while, has been back in Nashville pretty much full-time for the better part of a year.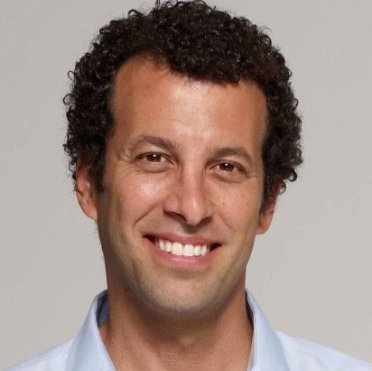 Rosenberg
► VANDERBILT Alumnus Jamie Rosenberg, age 46, has reported recruiting nearly $1.8MM in Series Seed Angel investment in Nashville and elsewhere for his Kleo Inc. EdTech entrant. A source said there's just a sliver left untaken in the current raise, which will go mainly toward sales and marketing for ClassWallet, which operates at the intersection of FinTech and EdTech. ClassWallet says it processes financial contributions made to support selected teachers for their use in purchasing classroom supplies and services. In 1998, Rosenberg launched a nonprofit, AdoptAClassroom, which laid claim to being the first online crowdfunding site and the first national education philanthropy online platform. VNC has not yet determined which local Angels have invested. EdTech's long been a hot category in Tennessee -- for example, check out our earlier report on Chattanooga's Skuidify.
► SCOTT HAMILTON Proton Center Investment Fund's recent report of a $5.4MM raise (toward an initial $10MM goal) mentioned ice-skating veteran and philanthropist Scott Hamilton. The report is the latest evidence of progress toward Hamilton and partners' establishment of the nonprofit Center in the Franklin area south of Nashville, with total costs earlier reported at north of $100MM. The center is to be developed by Provision Trust, based in Knoxville.
► AMPLION Clinical Communications announced today that Founder David Condra has moved to executive chairman, naming former Pres./COO Tom Stephenson (at Right) to CEO. Story here.
TENNESSEE TECHNOLOGY DEVELOPMENT CORPORATION (TTDC, dba Launch Tennessee), the 18-year-old nonprofit agent of the State of Tennessee's Economic and Community Development Department (ECD), announced today that its staff's investment tracking shows that the State's ECD-administered TNInvestco and TTDC-administered INCITE programs, plus private capital matches and independent private sector early-stage investment in the state, have surpassed $1BN in roughly the past four years. The INCITE program was created by ECD in 2011 and is administered by TTDC. The TNInvestco capital formation program was authorized by law in 2009. TTDC adopted its dba in 2012. TNInvestco and INCITE were seeded by monetizing a State insurance premium tax credit and by U.S. Treasury funding, respectively.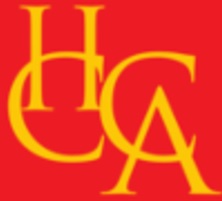 WORD that nurse-staffing and clinical process outsourcing (CPO) services provider HCCA International had received trade-association recognition for its Philippine outsourcing and other operations prompted us to check on ownership. While David Bartholomew apparently remains the company's CEO, Louisville-based investor Chrysalis Ventures and Nashville-based Claritas Capital today confirmed they exited coincident with the strategic investment announced in January by New York-based MTS Health Investors. A year ago, Venture Nashville reported on another Claritas-backed search firm SGP exiting the Nashville market, apparently selling its local business to a Bartholomew-led group.


.
---