Today (11): LaunchTN | Steve Hau update | TCRS Pvt Equity | Veterans initiative | RxBIO capraise | Marcus Shaw @ CoLab | Van Beke | Artiphon | ZeroTo510 | ORNL.
---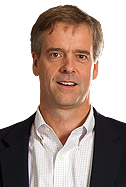 Charlie Brock
[Corrected 7/26] LAUNCH Tennessee's 36|86 event in Nashville June 5-6 drew more than 1,000 people (up about 13% YoY, but a bit shy of the 1,100 target set in January). LTN CEO Charlie Brock told VNC that 36|86 "made a profit of about $30k..." 36|86's gate included individuals from 102 investment firms (52% of them representing out-of-state capital), who sent 160 attendees. LTN staff said 61% of the 102 firms had previously done at least one deal in TN. For the full year, LTN reported it generated $148K in ticket fees (up 32% YoY), an outcome short of earlier revenue projections in the $250K-$300K range. The nonprofit organization is an arm of TN Economic & Community Development (ECD), which provided 63.5% of the organization's annual FY2017 revenue. Total FY17 revenue at LTN was nearly $3.4MM, versus $4.7MM total expenses, for a net loss of $1.4MM, [Corrected 7/26:] most of which was due to LaunchTN completing repayment of a large advance LaunchTN had previously received from ECD. The LTN board last week approved a $5.3MM revenue forecast and budget for FY17-18 (which began July 1), through which Brock projects ending well in the black. Brock told his board that LTN's selection of date and venue for the 2018 36|86 gathering is being held in abeyance, pending a thorough review of the event and broader LTN strategy. Brock said he does not currently favor contracting-out execution of 36|86. Directly competing with 36|86 this year was the Fusion conference in Washington, D.C. (fka SE Venture Conference). Fusion is a DigitalSummit event owned by N.C.-based TechMedia. Among numerous other regional events, Charleston, S.C. is host each spring to DIG SOUTH -- a 2,000-attendee event they've dubbed "The South's Tech Conference." The DIG folks are already marketing tickets for their April 25-27 2018 event in Charleston. Notably, Nashvillian, native Charlestonian and Ingram Industries Chairman Martha Rivers Ingram has been a primary benefactor of the venues used by both 36|86 and DigSouth -- The Schermerhorn Symphony Center and The Gaillard Center, respectively.
NEARLY a third of Launch Tennessee's board of directors is turning over: LaunchTN said last week that 7 of 22 members are definitely vacating their seats and an eighth resignation may result, if State Sen. Mark Norris (R-Collierville) wins approval in the U.S. Senate Judiciary Committee, which would allow him to accept a lifetime appointment as a U.S. District Judge in the Western District of Tennessee. Seven departures are already set, with three to be chosen by the LTN board, and two each by Gov. Bill Haslam and the Speaker of the House, currently State Rep. Beth Halteman Harwell. Terms expired on four of the seven departing, another took a State government appointment that precludes participation and two resigned, citing frequent schedule conflicts. The board is chaired by State Economic and Community Development Commissioner Bob Rolfe. ECD controls LaunchTN and currently funds most of its annual operating budget. Attorney Bruce Doeg of Baker Donelson was among those whose terms recently expired, but he will join Tom Ballard of PYA (formerly with UT and with ORNL) as an emeritus member. More details here.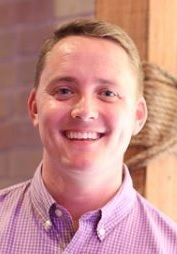 Blake Hogan
BUNKER LABS Nashville, the program for military veterans who've set their sites on startup businesses, will soon receive $75K via Launch Tennessee to conduct "BunkerTN Tour" in targeted cities and communities statewide, according to Blake Hogan, Bunker Labs Nashville founder and executive director. The funds were approved July 20 by the LaunchTN board of directors, as part of the annual budget. Rather than prioritizing chapter formation, Hogan told VNC that Bunker Labs is first recruiting proven leaders as change agents in their communities. Asked whether he might want to lead an entrepreneurial business himself, Hogan, a former active-duty U.S. Marine, said only, "That's the intention of every Bunker leader -- to be in the fight, as well."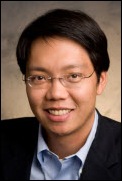 Steve Hau
STEVEN HAU, who earlier founded and led Nashville-based Shareable Ink, has formed Newfire Partners, offering software development, tech team development, advisory and C-level operational staffing, and dev services for institutional and corporate ventures investors, alongside which Newfire may also invest. Newfire is Boston-based, with a regional devops center in Ukraine. Earlier Hau coverage here.

WHILE native Tennessee PE/VC's may only salivate, we note that the Minutes of the March 27 meeting of the Tennessee Consolidated Retirement System (TCRS) Investment Advisory Council (published June 23 with TCRS's 3Q17 Investment Report) say, in part, that TCRS recently reported its Private Equity portfolio's "strong performance, 3.1% for the quarter, 12% annualized... [The TCRS PE management] team expects the [Net Asset Value] for leveraged buyouts and growth equity to increase and the NAV for Venture capital to decrease. Annually, the [TCRS PE] team is currently committing $600 million per year and this is expected to increase to $1.2 billion to achieve the [TCRS] target allocation while continuing to keep quality and performance in mind..." A separate 1QCY17 summary will also be of interest to institutionals. In the March document, PE Director Daniel Crews said the PE program's largest holding was then Snap (as in Snapchat). VNC research shows Snap post-IPO lockups end in the next few weeks, including one July 29. Other TCRS coverage.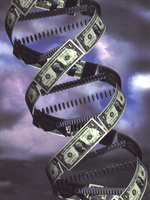 RxBIO Holdings of Johnson City reported July 21 it has a $1.5MM capraise target, with $340K in, at that point. The company's site says it's focused largely on "its lead compound, Rx100, for use in mitigation of gastro-intestinal acute radiation syndrome (GI-ARS). GI-ARS follows exposure to potentially lethal ionizing radiation. GI-ARS occurs as a result of nuclear-weapon detonation, during manufacture and development of nuclear energy materials and following nuclear accidents..." CEO is Shannon McCool, who, with others on his team, is affiliated with the University of Tennessee Health Science Center.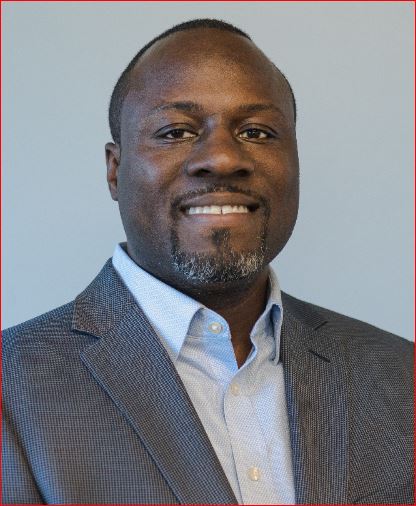 Marcus Shaw
MARCUS SHAW is the new CEO of The Company Lab in Chattanooga, succeeding Interim CEO Jack Studer. A Marylander, Shaw was previously senior director of business development and partnerships for Management Leadership for Tomorrow, in Washington, D.C. Shaw earned a bachelor's in Mathematics at Morehouse College and a bachelor's in Electrical Engineering from Georgia Tech. He holds an MBA from Duke University's Fuqua School, and is a member of that school's Minority Alumni Advisory Board. Among other experience, he served with IBM Global Services as an IT specialist in data networking and enterprise-level security solutions. Press release here, LinkedIn here. ICYMI: The CoLab Accelerator Cohort application deadline is Aug. 1, details here.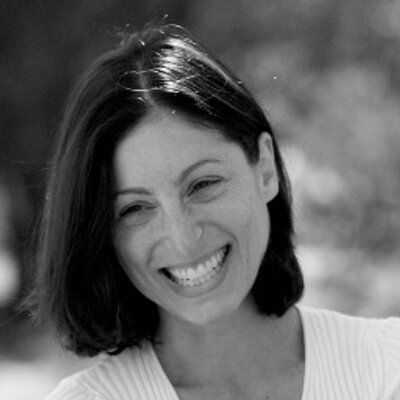 Jill Van Beke
JILL VAN BEKE of Knoxville was recently named Chief Program Officer for Launch Tennessee, capping nearly six years' working with LaunchTN and with State Economic and Community Development. Her LinkedIn is here. Prior VNC coverage is here. She is a 1996 graduate of Columbia University, where she earned a degree in Urban Studies/Urban Affairs.
NASHVILLE startup Artiphon took home a "Best in Show" Award during Summer NAMM, convened at the Music City Convention Center by the National Association of Music Merchants. More here, here and here.
THE MEMPHIS-based ZeroTo510 medical-device business accelerator recently announced that Smith & Nephew has partnered to create an Entrepreneur in Residence program that allows Smith & Nephew execs to provide ZeroTo510 members and alumni of ZeroTo510 cohorts "ongoing expertise and guidance [regarding] the medical device market for sales, product development and other critical elements of a successful business from Smith & Nephew executives." Release here. Related: ZeroTo510 recently announced that for the third straight year it received accolades from the Seed Accelerator Rankings Project, making it one of the top 25 such entities in the U.S.
Michelle Buchanan
OAK RIDGE NL Director Thomas Zacharia PhD announced the apppointment of Michelle Buchanan, PhD, to be Deputy for Science and Technology, effective Oct. 1, 2017. She succeeds Zacharia in that role. Buchanan earned her bachelor's in Chemistry from the University of Kansas and her doctorate from the University of Wisconsin-Madison. Her research focused on the development of mass spectrometry for trace detection of materials related to energy, health, and the environment. She has been Associate Laboratory Director for Physical Sciences since 2004. She is a fellow of the American Chemical Society and the American Association for the Advancement of Science.


. last edited 26 July 2017 1535
---