Scroll down (27) Hirebotics$ | Good Dye$ | Duranc$ | Ag$ | ALTO$ | Fintech | In2Bones$ | EddlemanVC$ | Claritas$ | Hudsmith | Kimberlin | Tandum | Gatto | FrontierVC$ |
UniversalLogic | CouncilCap | INOVA$ | LGM$ | Schmerling | GraniteGrowth | ACG |
Alexis Willis | MGC | Vaco | Relode | ReadyCart | EO Nash
---
Mark Cuban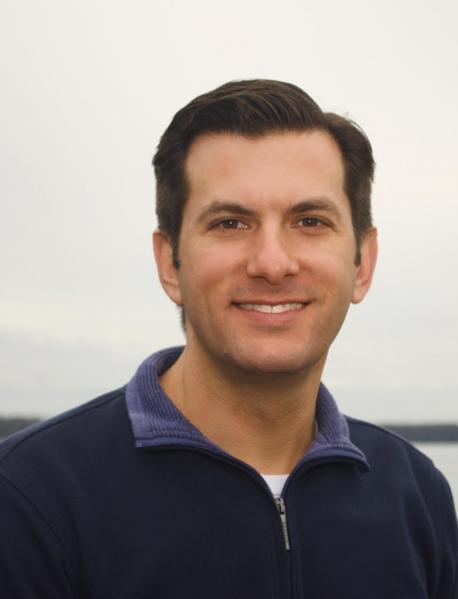 Rob Goldiez
...Entrepreneur Mark Cuban of Dallas Mavericks and "SharkTank" fame is among those who have taken a stake in Franklin-based HIREBOTICS, which provides "cloud connected robots for hire," according to Rob Goldiez, the 41-year-old co-founder of the startup. Customers can "hire and fire" robots they order from Hirebotics and only pay fixed costs for productive hours. Hirebotics reported its roughly $2.5MM raise in November. Goldiez says he sees no competition in the niche. Advisors include attorney Alex Davie with Riggs Davie in Nashville, and accountants with Spoor Bunch Franz in St. Petersburg. Co-founder with Goldiez is Matt Bush, a veteran of manufacturing operations, automation and related. Goldiez said Cuban reached-out to the company following Hirebot's inclusion in an Aug. 5 story by The Washington Post on factory automation. Here's a recent Cuban tweet pro-Hirebotics.
► GOOD DYE YOUNG, the online purveyor of semi-permanent hair dyes and Poser Paste that's boosted by Paramore frontwoman Hayley Williams (a Franklin, Tenn. native) and others, reports having raised $1.7MM toward a $2MM target for the startup. Also named in the filing: LA-based incubator leader Paul Conroy. Sources tell VNC the startup relies on attorneys with Bass Berry and accountants with Inflammo here in town. The startup's president is Abraham Faddoul, currently based in New York, but said to be becoming a Nashville regular.
R. Kasetty
...VIDEO Security: Ramesh Kasetty of Nashville filed on a $200K raise for Duranc Inc., the cloud-based video surveillance management and analytics platform startup he co-founded to market vSaaS solutions to SMBs and others. Suresh Yendrapalli in Detroit and Sreeni Devineni in Hyderabad are cofounders of the company, which does its development in the U.S. and has a support and testing center in India. The founders have invested about $1MM in sweat equity and about $2MM for development in the past three years, said Kasetty, who said he has had informal discussions with VCs and is likely to pursue investment in 1H2018. The money is likely to come from "outside Nashville, he added, either from major U.S. metro's or possibly from Ireland, Dubai or other international centers. It is generating "beta revenue," after completing its MVP in 2016 and registering in Delaware earlier this year. The company is ramping-up sales into Retail, Warehousing and Educational institutions via surveillance systems integrators serving as channel partners. An exit through strategic sale in the next 5 to 7 years is logical. Kasetty, 47, earned his MBA at VU's Owen Graduate School of Management in 2011 and his bachelor's in mechanical engineering in India. Attorneys with CKR Law in SFO provide legal services, while accounting is with Raj Chenna in Owensboro, Ky. See VNC's sector-related coverage of Smartvue, also based here.
► AG ALERT: The Tennessee Department of Agriculture, in cooperation with ECD, will soon begin reviewing Agriculture Enterprise Fund applications submitted for project grants for businesses and nonprofit enterprises that advance farmer income, grower capacity, market access or other innovation, from the agency's $1MM provided for these purposes, in line with the Governor's Rural Task Force initiative. Priority will be given to projects that address needs in rural at-risk and distressed communities. No grants have yet been awarded. Apply now - there is no fixed deadline. Extensive details are available here.
Eric Satz
► ERIC SATZ, head of TNInvestco fund Tennessee Community Ventures and a co-founder of fintech startup ALTO (Alto Solutions), reported having raised nearly $1.6MM toward a $3MM goal for the company. Satz first took ALTO through the Little Rock fintech accelerator, as reported here by VNC. Other Satz coverage.
...NASHVILLE has focused little thus far on fintech startup-breeding options. Some Tennessee companies have entered fintech accelerators in St. Louis, Charlotte and New York City. In our backyard, the Advanced Technology Development Center (ATDC) at Georgia Tech in Atlanta hums with fintech. There's another new entrant: Georgia State University will in 1Q18 launch the nation's first fintech program centered within a university's business school. Read more on the GSU move here. Resource: Top US fintech accelerators listed here. Earlier VNC fintech coverage here.
Alan Taylor
MEMPHIS-based In2Bones Global LLC, led by CEO Alan Taylor (former VP, Wright Medical), says in two SEC filings that it has raised about $5MM to advance its business producing implants and instrumentation for orthopedic and podiatric surgeons. In August 2016, In2Bones USA, LLC and In2Bones, SAS, Lyon, France, merged to form In2Bones Global. Yesterday, the company announced FDA clearance for a component of its CoLink system, release here.

► JACKSON, Tenn.-based Eddleman Growth Fund filed this fall to raise $10MM for venture capital investments. VNC research indicates the group subsequently provided some financing for Brentwood-based JellyTelly, and is now looking and, as you can tell, is sector agnostic. Adrian Eddleman, who is also a principal in Eddleman & Eddleman, a financial services firm, is advancing the funds. State records online show Eddleman Cannabis Fund, Eddleman Growth Fund, Eddleman Venture Capital and Eddleman Social Impact Fund. The funds were all registered with the state since mid-2015.
...BALTIMORE-based Snag-A-Slip snared $4.8MM from Nashville-based Claritas Capital in September, as reported by the Sun. Crunchbase. The company alleviates the pain of boat ownership, by helping cruisers book dockside.
Hudsmith
► WHERE NOW? (1) Former Nashville entrepreneur Scotte Hudsmith has spent nearly four years as CEO of Georgetown, Texas-based Smile Doctors, which recently accepted an undisclosed amount of investment from Chicago PE Linden Capital Partners, backed by incumbent Sheridan Capital Partners. The deal also involved at least $325MM in financing via Chicago's Twin Brook Capital Partners, according to PE Hub. An erstwhile CEO of LBMC Technologies and EVP as Passport Health Communications, Hudsmith was also founder of startup Parental Health, backed by Innova Memphis and others.
Kimberlin
► WHERE NOW? (2) Serial entrepreneur Bill Kimberlin, 50, is now in San Francisco, having earlier this year "pulled out of Nashville again unfortunately." He's still very much focused on his drone/UAV app play -- 500below -- but he tells VNC he's also very excited about cryptocurrencies and underlying blockchain. On the side, he's in an investor group, which he says have afforded him early looks at deals. Referring to Silicon Valley, he told VNC "I'm blown away by the ecosystem here. Never experienced anything like it. I look forward to bringing what I learn back home one day... Watching things from inside the bubble is so different than being an outside spectator." Spoken like a man who made millions some years ago selling rights to a Web URL: Medicare.com
► WHERE NOW? (3) Tyler Griffith and Doug Pace, co-founders of mobile-ticketing startup Tandum, which they exited in 2016, have moved on according to their LinkedIns: Griffith is an associated with Piper Jaffray (Charlotte), while Pace is senior manager of strategy and development for Dollar General, based in Goodlettsville.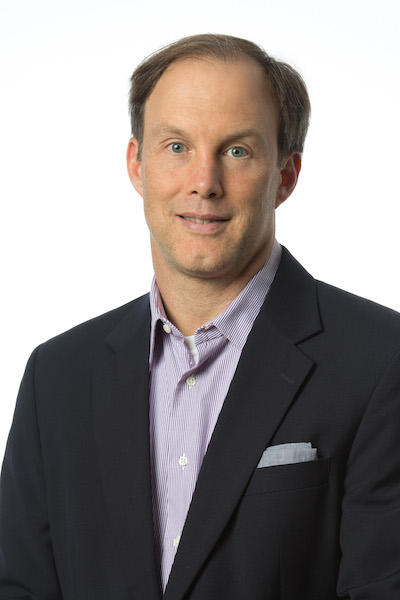 Vic Gatto
► REEMO Health, a Minneapolis remote mobile health technology solutions provider, added Nashville-based Briovation Co-founder and CEO Vic Gatto to its advisory board, according to trade reports. Gatto is said to be working on, among other things, standing-up a previously signaled new $30MM fund and getting it operational by mid-2018.
► FRONTIER CAPITAL in Charlotte announced closing of its $700MM Fund V, noting that it can make $15MM-$75MM commitments per position for majority or minority stakes. Elements of the firm's investment profile: B2B Software and Tech-enabled Business Services; Revenue of $10MM-$30MM; Recurring Revenue Business Model; Middle Market or Large Enterprise Customer Base; 50%+ Gross Margin; 20%+ Annual Revenue Growth.
David Peters
...UNIVERSAL LOGIC, formerly known only as Universal Robotics, is 16-plus years into its mission, and has focused in recent years on offering its Neocortex G2R robotic work cell for "labor replacement" and AI-driven materials handling. CEO David Peters didn't hint at a raise underway when he spoke to a Powderkeg event in Franklin in September, but the sheer frequency of the company's amped-up 2017 press postings could signal a transformative event.
► TURNS OUT that Council Capital's two-year-old minority stake in Adva-Net, a pain-management and post-acute care network based in Sarasota comes with bragging rights. The company was ranked within the latest Inc. 5000 as the #1 fastest-growing private healthcare company in the nation and 13th overall. Council's former holding, Senior Whole Health, also reached that same No. 1 spot, before being sold to TA Associate in 2011. Earlier this year, btw, Magellan Health agreed to buy SWH from TA for $400MM cash.
► INOVA Payroll, the Mid-TN payroll and HR services consolidator that made the INC. 5000 list in both 2015 and 2016, completed a recapitalization of undisclosed magnitude with Austin-based Tritium Partners, coincident with its acquisition of Atlanta-based Payroll Strategies. Earlier investor Chattanooga Renaissance Fund termed its exit from Inova "successful," and credited its participation partly to its alliance with Nashville Capital Network and NCN's TNInvestco fund, Tennessee Angel Fund.
► NASHVILLE-based LGM Pharma, an industry supplier of active pharmaceutical ingredients, accepted a majority equity investment from Chicago-based New Harbor Capital. Advising LGM were Spero & Co attorneys and BDO financial advisors, according to the PE's press release. LGM Operations are led by Mendy Sircy.
► NASHVILLE entrepreneur, investor and philanthropist Mike Shmerling is associated with an SEC capital filing by Memphis-based US Biologic. US Biologic is a social impact-oriented company addressing diseases such as Ebola and Zika, according to its website.
► HARBOURVEST-backed Granite Health Partners (Granite Growth), with key principals in NYC and the Bay Area, acquired stakes in Mid-TN startups CleanSlate Addiction Treatment Centers (Greg Marotta), Narus Health (Michael Burcham) and QualDerm Partners (Bill Southwick). Chicago- and Nashville-based Cressey & Co. this morning still lists QualDerm among its portfolio. The three stakes bought by Granite were previously held by NYC-based Apple Tree Partners. Granite Founding Partner Diane Daych earlier was a partner in Apple Tree. Earlier, while with CCP Equity Partners, Daych served 9 years as a board member of Nashville's Cogent Health, the hospitalist company that sold in 2014 to a sub of Germany-based Fresenius.
► ANGEL Capital Group, based in Knoxville, plays a role in launch of North Carolina's new High Country Impact Fund, which also has backing from the Appalachian Regional Commission. Local media coverage here. VNC's ACG coverage here.
Alexis Willis
► ALEXIS WILLIS is the new director of Small Business & Entrepreneurship for the Chattanooga Area Chamber of Commerce. She previously served with the city's Company Lab, with LAUNCH Chattanooga and was a Co.Starters trainer. She earned her bachelor's at UT-Chattanooga.
► JOE Cook Jr. and some others associated with Mountain Group Capital and its affiliates are named in S-1 filing for Myomo Inc. (Cambridge, Mass.) that went effective Nov. 29. Its offering of common shares and warrants was projected to yield about $9.1MM in net proceeds for the company, according to a press release. MGC Venture Partners 2013 LP is listed among principal shareholders of Myomo. Myomo's Dec. 1 prospectus says, in part, "Myomo is a commercial stage medical device company in the medical robotics industry, specializing in myoelectric braces, or orthotics, for people with neuromuscular disorders." Management was scheduled to present yesterday in Cambridge during the LD Micro investor conference. Related releases here and here.
► VACO LLC of Brentwood was acquired by Stamford, Conn.-based Olympus Partners from incumbent PE Quad-C Management (Charlottesville) and VACO management, on undisclosed terms. VACO and Quad-C were advised in the transaction by William Blair & Co., CHILDS Advisory Partners (Atlanta), and attorneys with NY-based White & Case.
► RELODE Health of Brentwood, led by Co-founders Matt Tant and Joe Christopher, accepted an undisclosed amount of growth capital from Heritage Group. Relode offers a peer-referral-driven recruitment platform for healthcare professionals. Frist Cressey Ventures came along with Heritage in the deal, Relode release here.
► READYCART, a Chattanooga platform for monetizing video content, was sold to Grapevine (Boston) on undisclosed terms. Grapevine recently announced sale of control of Grapevine to Bruno Wu's Beijing-based Sun Seven Stars Media Group.
► EO NASHVILLE has leaders coming out its ears: Current President Alan Young (Armor Concepts) serves through next June, and is to be succeeded by Eric Jackson (Keystone Business Solutions. THEN, in mid-2019 after a year as president-elect, Bethany Newman, founder-principal of ST8MNT Brand Agency takes the reins.
.
---