Today: JAM-FINTOP | Film | Banking | Vivorte | MSouth | Captives | Fintech

---
FINTECH: JOE MAXWELL, founder of Nashville fintech VC firm FINTOP Capital (Nested Rails LLC) is aboard the initial SEC filing for a planned $150MM raise by JAM FINTOP Banktech LP. Investment managers behind the pooled investment fund are NYC-based Jacobs Asset Management LLC and Maxwell's FINTOP Capital (Nested Rails LLC). Some online data sources peg JAM's AUM at roughly $1.1BN. General Partner JAM FINTOP Banktech GP LLC is managed by Ryan Zacharia, member of JAM Special Opportunity Ventures LLC (JSOV), and by Maxwell, who is manager of FINTOP Banktech GP LLC. Ryan is also COO and director of research for JAM, per se. Jacobs Asset Management, the umbrella for management of a hedge fund and of private investment vehicles, was founded by Seymour "Sy" Jacobs. JAM is continually active on multiple fronts; for example, it recently became special advisor to Thunder Bridge Capital Partners III Inc., a blank-check company with sponsor expertise concentrated in financial services and fintech. More on JAM special-opportunity funds here.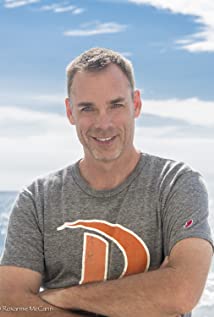 Terry Benedict
► FILM-IN-WORKS: Nashville-based Beautiful Game LLC filed on completion of a $2.6MM raise, which VNC research suggests could be the leading edge of a planned $10MM raise for a film based on a true story about sports, with an Africa venue. Associated with the filing is Terry Benedict -- whose credits include co-producing the inspirational combat film Hacksaw Ridge (related article) and the precursor documentary on which it was based. Wikipedia take on Benedict's bio here, IMDB here. Personal page here.
► BANKING: Franklin, Tenn.-based Lineage Financial Network Inc. (fka New Venture Group Inc.) reports on its continued efforts to create a network of tech-forward and well capitalized community banks in established communities, through acquisitions. VNC estimates the company has now raised about $15MM since inception. Its SEC filings are here. In February 2020, Lineage announced via press release here its plans to acquire Tennessee community banks. VNC confirmed today that one acquisition has been completed: Citizens Bank & Trust Company, based in Atwood, near Jackson, Tenn. Those associated with the most recent SEC filing are three cofounders -- Richard and Kevin Herrington, and Bill Lucado -- as well as CTO Brandon Hedge and Tom Black.
► VIVORTE INC., the Louisville, Ky.-based manufacturer and marketer of orthopedic devices recently filed for a roughly $0.9MM raise, which would bring its total equity or debt funding raised since inception 11 years ago to about $11MM (VNC estimate). CEO: Mark Wagner.
NEWCO: MSouth Capital aims to deploy at least $350MM via private credit and minority equity financing solutions for companies in the South during the next three years, according to its recent press release. MSouth Capital is a portfolio company of MSouth Equity Partners IV LP. MSouth Equity Partners, represented in Nashville by Buddy Bacon, in 2012 acquired controlling interest in Nashville-based Education Networks of America (ENA), and sold the company in 2016 to Zelnick Media Capital. In 2017, Atlanta-based MSouth acquired Search Group Solutions, which was then part of David Bartholomew's Shearwater Health.
► FORMATION of a Captive Insurance company for benefit of the State of Tennessee is called for in HB1010 - SB1151. The captive would be administratively attached to the Department of the Treasury, with regulatory oversight by Commerce & Insurance. Captives have gained increased interest in Tennessee in the past decade, as reported here.

► FINTECH: I-banker FTPartners (SF) report recently released addresses not only M&A activity, but also such things as an overview of fintech-landscape trends in Open Banking, Banking-as-a-Service, Embedded Finance globally. Report here. FTPartners cosponsored Venture Nashville's 2015 Fintech event at the Nashville Entrepreneur Center, here and here.
► See all previous editions of Ventures Notes here. See all stories in reverse-chronological order here. VNC

. last edited 1600 2 April 2021
---