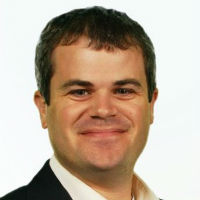 Travis Broome
RESONANCE defined: When Vanderbilt School of Medicine Dean Jeff Balser MD PHD tells his Health:Further audience, as he did yesterday, that each day, year-round "adverse drug events" within hospitals kill enough people to fill a jumbo jet. Every day. The nation is "blowing a trillion dollars a year because we're not very good" at ensuring interoperability of medical records and other interfaces. Possibly the best advice of the session convened by Jumpstart Foundry: When Aledade ACO Executive Director Travis Broome urged that rather than fretting to the point of inertia over the complexity of achieving interoperability, "do something small....barriers fall when you start exchanging information." Moment a startup can't buy: When C4MI VP Kerry McDermott mentioned Martin Ventures-backed Lucro Marketplace as a tool for sorting vendor options.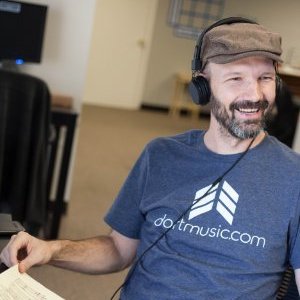 Chris McMurtry
DART Music, the Project Music grad based in Nashville at the Entrepreneur Center, could be generating neary $100MM in revenue by 2020 -- just four years away -- said Founder/CEO Chris McMurtry when he pitched May 4 in Google Demo Day. The startup has raised $1.7MM to create products and secure market validation, he told judges. Now, DART aims to raise $2M to onboard what it describes as a "robust" pipeline and amp-up its engine. Asked by judge-entrepreneur Steve Case how Dart validated its market, McMurtry said the great thing about being in Nashville is that "we literally knock on their door" for customer discovery. McMurtry added that he thinks Music industry majors have gotten a "bad rap" and actually want to help artists. UPDATE: July 26, 2016 - A Dart rep told VNC the company is pivoting to address data/analytics needs of all industry sectors, with possible emphasis on publishing and healthcare. State records online show "Dart Data" is an assumed name or dba for Dart Music.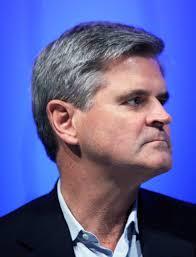 Steve Case
STEVE CASE joins John Ingram (Ingram Content Group) and Stuart McWhorter (Clayton Associates) for a panel discussion on themes from Case's new book, Third Wave: An Entrepreneur's Vision of the Future -- May 18 at Nashville's Main Library. Details.
KNOXVILLE Entrepreneur Center (KEC) may soon gain added space for services and co-working in that city. KEC Executive Director Jim Biggs confirmed that among options he's eyeing is a property controlled by Randy Boyd, the Knoxville resident who is commissioner of State Economic and Community Development, chairman of ECD agent Launch Tennessee (Tennessee Technology Development Corp., or TTDC) and a philanthropist who has also underwritten business- and economics-oriented programs at the University of Tennessee. LaunchTN CEO Charlie Brock is a member of the KEC's board of directors. WBIR-TV reported in March that a Boyd-controlled entity had bought the subject building at 121 E. Jackson in Old City Knoxville for $1.95MM, noting that Boyd entities own other property in the vicinity.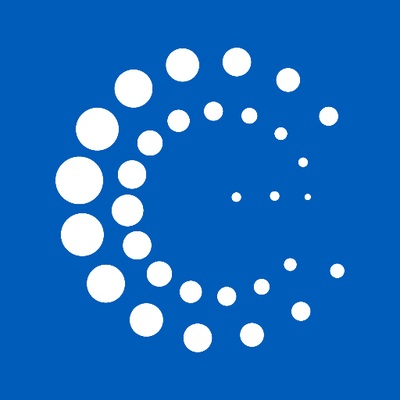 ► Nashville Entrepreneur Center recently announced eight startups admitted to the Google for Entrepreneurs Health Tech Exchange program later this month at the EC: ● Adrastia Biotechnology (Calif.) ● Linegard Med (Ark.) ● TickerFit (Dublin) ● Care Advisor (Chicago) ● Huli (Costa Rica) ● Homeward Healthcare (Toledo) ● Carely (Columbus, OH) ● ScriptDrop (Nashville).
► HALL STRATEGIES of Nashville fully staffs the Life Science Tennessee trade association for the group's volunteer board, and played a similar role for Tennessee Auto Manufacturers Association (TAMA) prior to its recent appointment of a fulltime executive director, former Nissan and Hyundai exec Ashley Frye. Hall continues to serve TAMA. More recently, Launch Tennessee staff said they, too, have entered a services arrangement with Hall, though LaunchTN has not yet responded to a VNC request this afternoon for details. Joe Hall said his partner, Abby Trotter, is lead on the LaunchTN relationship. Trotter, who carried legislation last session that benefited both Life Science and LaunchTN, has not yet responded to a query.
► MEMPHIS HATCHLINGS GraphStory and Cabsolutely recently filed Form Ds for $550K and $500K raises, respectively.
Tim Piersant
CHATTANOOGA'S Tim Piersant, owner-CoFounder of Chattanooga Whiskey (Tennessee Stillhouse Holdings) along with Miller Welborn, Alexis Bogo, Andrew Kean, Scott Probasco and others are named in association with a nearly $3.2MM filing associated with one of the Mid-South's biggest draws.
MEMPHIS-based Securities Group MD/Principal Betty Gearhart shows up on more than one SEC filing for HCA, including two just yesterday for Colorado entities, covering Brighton Surgery Center's $1.96MM and Denver Clinic Surgicenter's $2.69M targets, plus one in April for Valley Surgery Center, with a target of $1.996MM.
► DATAFLYTE (link here), the Knoxville startup that performs aerial reading of utilities' smart meters and which we previously reported was mulling a Series A raise, has raised its first $100K in that effort, on its way to $500K to $1MM, said Co-Founder and CEO Jack Dischner. Knoxville-based Angel Capital Group took the first bite of the A, after tracking the company at length, said Dischner. He said the transaction was done with a nifty $4MM pre-money valuation. Dischner and investors including Blank Slate Ventures (Lex Tarumianz et al) in Chattanooga have more than $1MM in the company, thus far.
► ECONOMIC MOBILITY is a hot topic. Tennessee Department of Human Services is part of Boston-based EMPath's Economic Independence Exchange, a network of member organizations learning about and adapting the Mobility Mentoring® model, tools and practices in the context of housing, education and workforce development programs, which EMPath says are designed to "systematically disrupt poverty."



.
---