Today's roundup:
FCV | Greenbrier | Episode | Washtopia | PriceWaiter | i3V | VenaNation | Sphere | VendEngine | Soundstripe | Graves | Brain | Ballast | BatBNB | EconDev | Updates (12) |
---
Bill Frist MD
FRIST CRESSEY VENTURES has been working to raise at least $80MM, according to recent filings. Yesterday, the Nashville-based VC filed to raise $80MM, reporting $62,050,000 money-in for Frist Cressey Ventures Fund II QP LP, with 40 investors having invested as of May 13. In December, the VC reported $49.7MM raised against an $80MM goal for Frist Cressey Ventures Fund II LP, showing 62 investors at a $50K minimum investment. In yesterday's filing, the VC reported a $100K minimum and noted that reported amounts sold and total remaining factor in a parallel fund of FCVF II QP LP. FC Ventures was registered by Co-Founders Bill Frist MD and Bryan Cressey in Delaware, in December 2015. It invests in early-stage healthcare-related technology and services businesses. Though specific investment theses driving its latest capital raises have not been publicly declared, in February Frist reportedly told the Health Care Council of Chicago, in part, "I think the biggest tailwind is this whole concept of moving the hospital to the home... I see this massive movement away from hospitals. There are always going to be hospitals, but with telemedicine, with better outreach, technology and the engagement of individual patients, that will be accelerated over time," according to Home Health Care News, which also reported that Frist told Chicagoans he believes monetizing social determinants of health should be a focus for healthcare investors. Frist is also a member of the board of directors of Teladoc (NYSE:TDOC). Frist and Cressey are also among partners in private equity firm Cressey & Company, which in 2018 announced raising $1.1BN. In January, Cressey & Co. announced an investment in Long Island-based home care SaaS provider HHAeXchange. We have a query in to FCV Partner Chris Booker, seeking clarification on the firm's latest raise.This story will be updated, as warranted. Further VNC FCV coverage here.
NELSON's Greenbrier Distillery in Nashville's Marathon Village is among parties that filed for a $20MM raise tied to its merger with CB TenWhiskey LLC. CB TenWhiskey is listed here as a Constellation Brands subsidiary. The filing seems to have been overseen by Constellation SVP Garth Hankinson, an M&A exec with Constellation. Updated 5:54pm: Constellation pointed to its statement of May 2d, which explained it had raised the minority stake it took in 2016 to a majority stake in Greenbrier, on undisclosed terms. The release is here.

EPISODE Solutions in Nashville filed on completion of a $5MM raise. The company aims to help physicians and physicians groups to evaluate and maximize physician performance in alternative payment structures, without sacrificing professional fee-for-service revenue. The Episode platform "enables physicians to take advantage of the substantial opportunities to create and share in immediate savings through bundled payments," according to the company's LinkedIn page. Associated with the filing are Thomas Gallagher, Kirk Stapleton, Robert McClellan, David Bradford, William McGuire, and Amir Matityahu. Earlier this year, its trademark filing described its services: "Healthcare management services, namely, providing physicians and physician groups with patient care management services, monitoring and overseeing execution of prescribed patient healthcare plans; business and management consulting for healthcare providers and related businesses; consulting services in the field of patient relationship management for healthcare providers; medical cost management services; consulting services in cost management of healthcare and medical devices, namely, providing services to manage the costs of medical devices and surgical implants for physicians, surgical facilities and hospitals." Episode's attorneys include Matthew Cox, a partner at Waller Lansden in Nashville.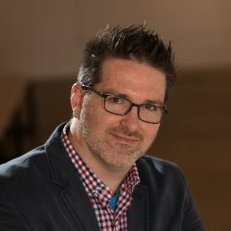 Jason VanDerMark
NASHVILLE'S Washtopia Holdings filed on a $750K capital raise, submitted by CEO Jason VanDerMark, and its website promises new technologies at carwash sites (including Green features), plus VIP and fundraising opportunities. Randall Gilberd is a director and Elizabeth Fulghum is CMO, Director, board Secretary and Manager. Form D here.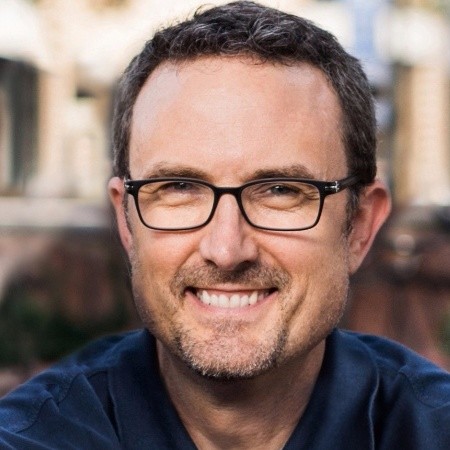 Stephen Culp
PRICEWAITER, the Chattanooga startup created by SmartFurniture founder and former CEO Stephen Culp, confirmed May 10 that he is, indeed, raising a roughly $3.5MM round including convertible notes and his own investment. The round seems to be nearing completion, but Culp confirmed Friday there was then still room for a savvy investor. Asked about use of proceeds, Culp said "the round helps [reach] PriceWaiter's goal to make buying and selling better through simple, quick, private -- and ultimately ubiquitous -- negotiation. Within that context, the use of the current proceeds will be to accelerate development of the third phase of PriceWaiter's market ecosystem and build on existing traction toward a larger Series A. Our first phase was a successful SaaS service that helps retailers convert comparison shoppers on their own sites; the second [focused on] a browser extension that helps shoppers and retailers negotiate virtually anywhere they shop; and, the third is a marketplace we'll be building out at PriceWaiter.com ..." He said there is now a "sneak preview" or sample right here, suggstive of what will ultimately be "thousands of products and some very helpful and innovative negotiation features." The company filed a week ago on a $1.5MM portion of the raise now underway. Previous PriceWaiter notes here. Culp is, among other roles, a GP with Seed/Early-Stage investor Chattanooga Renaissance Fund. His LinkedIn is here.
► FINTECH: More news from consolidator i3 Verticals (NASDAQ:IIV), which posted 2Q19 results May 13 here, showing an updated leverage-to-EBITDA ratio. Earlier acquisitions and related news for the Brentwood company led by serial payments entrepreneur Greg Daily, right here.
► FINTECH: VENA NATION convenes tomorrow (May 15) in Nashville, when users of solutions from Vena Solutions converge for their annual user conference at the Sheraton Grand. Details here.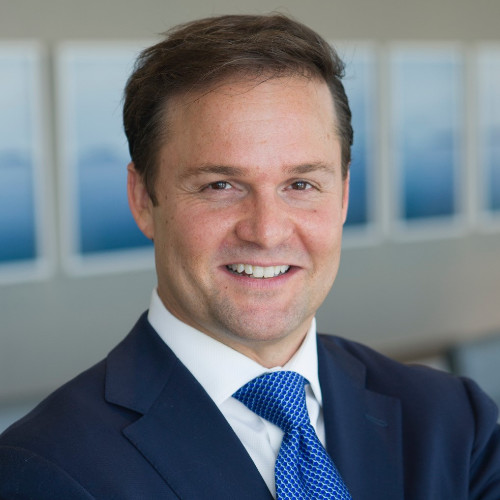 Andrew Rueff
FINTECH: Backed by Chicago-based Waud Capital, Nashville- and Irving, Texas-based Sphere Payments LLC acquired a stake of undisclosed magnitude in Lakeland, Fla.-based Qgiv Inc. Qgiv is a 14-year-old payments company that, according to Crunchbase, previously raised $1.4MM. Sphere is led by Executive Chairman and Waud operating partner Andrew Rueff, based in Nashville, and by Long Island-based CEO Steve Rizzuto. According to a Bloomberg profile, Rueff also serves as chairman of Qgiv. Sphere was founded in the course of Waud's investments in Anovia Payments in Texas and in Irvine, Calif.-based TrustCommerce. Earlier in his career, Rueff was the Dallas-based SVP and chief administrative officer of merchant acquirer TransFirst Holdings, created following the recapitalization of ACS Merchant Services, an effort he co-led. In 2014, then-TransFirst Inc. shelf-registered a $100MM IPO, later withdrawing it ahead of its sale to PE Vista Equity Holdings. (In 2016, Vista sold TransFirst to listed TSYS for more than $2.3BN.) TransFirst IPO underwriters were BOA Merrill Lynch, Goldman Sachs, JP Morgan, and Deutsche Bank Securities. Rueff is a Nashville native and his wife an alumna of Vanderbilt University. Rueff holds a JD from Samford University, Cumberland School of Law; and, an MBA from the Haslam School of Business, University of Tennessee, according to his LinkedIn. Note: VNC previously reported on Celero Commerce, a Nashville fintech startup led by Kevin Jones, who was previously CEO of Sphere's Anovia business.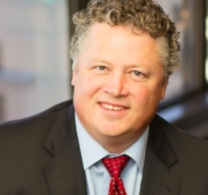 Si Deane
FINTECH: VENDENGINE has expanded to 30 employees, and has leased nearly 17,000 square feet (10,600 main office and 6,000 tech center) in Brentwood. Revenue grew to $50 million in 2018, and projects to be north of $65 million for CY2019. (Revenue was under $1MM in 2012. See full VNC report here.) Founder-CEO Si Deane said he's taken no outside money, to this point. Deane holds 98% of shares, after 2% went with a transaction in which he acquired Harpeth Industries Inc., which Rob Giermek co-founded. Giermek had previously provided tech services to Dean's other firm, Deane Smith & Partners, a PR firm. Deane said he actively scouts to acquire business technologies. He has not gathered his outside advisors into a formal advisory board. He said he sees would-be competitors, but recognizes none that seems likely to be able to deliver vetted offerings in the challenging Corrections sector, which he described as "not for the weak of heart." Asked about growth/exit plans, Deane said, "Our current focus is on an acquisition strategy that propels growth in market share or broadening our service options. Using capital to do that is an option as we are exploring multiple opportunities in the health care, security and warehousing markets. While ringing the bell on Wall Street one day is certainly a dream...we are keeping our heads down and focused on doing what we do best....growing and providing an awesome suite of technology products to a market niche that desperately needs them." VendEngine's offerings have rapidly broadened since the company's formal launch in 2011, and today includes commissary and vending transactions, inmate healthcare data, mail processing, text-message management, and many other functions.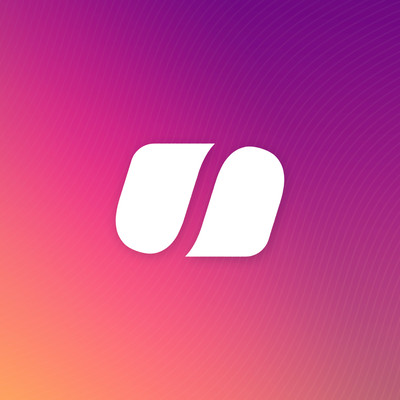 SOUNDSTRIPE, the tech-enabled Nashville production music startup closed its $4MM Series A, led by VC Vocap Investment Partners (Atlanta, Vero Beach). Target: Providing a pipeline of original royalty-free music to accompany video production and with unlimited usage rights. Co-CEOs: Travis Terrell and Micah Sannan. CoFounder/CTO: Trevor Hinesley. BTW, Hinesley and Artist/Label Services Director Mike Arnoult are Belmont University alums.
► VETERAN VENTURES CAPITAL, Knoxville, recently announced its first investment in an early-stage company led by military veterans. The nod went to Franklin, Tenn.-based Haven Lock. Formation and operations of VVC Veteran Fund I was supported by strategic partner Angel Capital Group, based in Knoxville.
► FEDEX, based in Memphis, struck a strategic partnership with MassRobotics in Boston, which could lead to startups in and around Beantown. Separately, nearly ALL the winners in FedEx's recent Small Business Grants contest are located in U.S. coastal communities. Details here.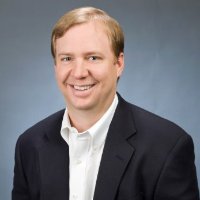 Jay Graves
► WHERE THEY ARE NOW: Jay Graves, formerly a senior partner in Secure Solutions for Business, a data/analytics partnership, a year ago became Chief Product Officer for SSB, after the company sold majority interest to Austin- and SFO-based VC Strattam Capital and hired its first CEO, Mike Banville, based in Colorado. Strattam recently closed its $230MM Fund II. Graves was one of the early-ins in data hereabouts, logging tours with SmartDM -- and then with SmartDM's $22MM acquirer, Acxiom -- plus Hobby Express, edo Interactive, and others.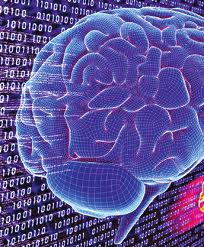 ► HEALTHTECH: Chattanooga's Erlanger Health System is working California-based mobile health and robotics tech companies Viz.ai Inc. (SFO-TelAviv) and Neural Analytics Inc. (LA) to use noninvasive AI technology to facilitate faster medical intervention in stroke treatment following bloodclots that travel to a patient's neck and head, the TFP reported. The Erlanger campus is home to a comprehensive stroke center. The pact with Viz.ai for use of that company's large vessel occlusion (LVO) detection solution was announced in 2018 by Erlanger's Innovation Center. Viz.ai is backed by investors including Kleiner Perkins, Google Ventures, Innovation Endeavors and DHVC. VNC research indicates DHVC, aka Digital Horizon, is a unit of Danhua Capital, which also invests in blockchain-centric companies and other disruptive technologies. Danhua has coinvested with Shanghai-based Fenbushi Capital, which has made blockchain-oriented investments in Nashville.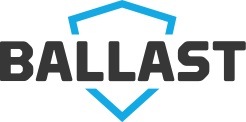 REGTECH: LBMC InfoSec Apps LLC, an affiliate of LBMC, has launched partner program for IT managed services providers (MSPs) in the form of its BALLAST risk assessment, remediation and reporting offering. The BALLAST SaaS offering was created partly in response to requirements of an undisclosed major enterprise grappling with broad compliance reporting requirements. From its Brentwood offices, the Apps business, with lineage from 2004, says it addresses the compliance needs of a range of clients, "many of whom are healthcare or other organizations required to meet ongoing compliance guidelines. The BALLAST Partner Program enables MSPs to provide expertise on HIPAA, PCI, SOC 2, ISO, NIST, and other standards and frameworks." Apps Co-Founder Mark Fulford explained that the BALLAST appl is hosted outside the LBMC infrastructure. He said it is "licensed in a subscription model to end-user organizations, each having a secure environment for their assessments." Partners leverage BALLAST for multiple customers (end-user organizations). A Partner/MSP "manages the customer relationship and can deliver BALLAST assessments in a traditional consulting model leveraging the tool, or the MSP can provision the tool to the customer environment, delegating the work to the customer. BALLAST subscribers own their data," said Fulford. Responding to VNC questions, he added, "LBMC does offer initial training for the customer, but the product contains everything the customer needs to be successful in managing risk assessments without LBMC's assistance. LBMC's process knowledge and domain expertise are baked into assessment templates that are included as part of the client's subscription. Customers can also create their own custom assessments in the tool, so they are not limited to the templates that come packaged in the tool. Of course, we are available should the customer desire additional consulting in building out their risk management program." The Apps business is part of the LBMC Family of Companies, which has more than 600 employees. The LBMC flagship was formed in 1984.
► BAT BNB, the Kentucky startup that makes custom houses for bats that help eliminate mosquitos, recently netted a $100K investment on SharkTank from Shark Kevin O'Leary. Founders: Harrison Broadhurst and Christopher Rännefors. BTW, their 2017 IndieGoGo crowdfunding offering was oversubscribed. And, according to Louisville BF, O'Leary agreed to wear a batsuit for promotional purposes, at least once. BAT BNB is owned by Point Line Plane LLC.
UPDATES AND RESOURCES
► MAY 30: May 30 - Federal - Artificial Intelligence Standards Workshop (in-person or Webcast), National Institute for Standards and Technology (NIST). Details and related info.
► UPDATE: Change Healthcare today (May 14) submitted its S-1/A #2 for its IPO. See original story.
► UPDATE: Alphabet-backed insurer Clover Health today provided VNC more info on its workforce recruiting in the Nashville area. Details here.
► UPDATE: Serial healthtech entrepreneur Ken Perry recently told VNC he's begun a $2.5MM Series B round. Looking for $2.5 million. His Physicianvisit.com and Supply Wizard sites are live. Get the full picture in our earlier report here.
► UPDATE: Medical Marijuana: We reported in 1Q17 on EyeChronic (Bowling Green) moving toward a raise. A week ago, they filed with the SEC for a $6MM raise, showing $1MM in.
► WATCH This Space: EPIcenter in Memphis has mapped-out pilots for an Angel investment group; for development of a cadre of In-Residence experts; a Logistics and Supply chain incubation program, among other initiatives. Read about them here.
► ICYMI: Skuid, the Chattanooga producer of Cloud-based software tools for developers tackling Salesforce's Force.com platform, sold to Marlin Equity Partners. Prior to this transaction, the venture led by Ken McElrath has recruited north of $31MM in outside capital. Related coverage here.
► UNIVERSITY of Tennessee Distinguished Professor Jack Dongarra has been named a Foreign Fellow of the Royal Society, joining previously inducted icons of science such as Isaac Newton, Charles Darwin, Albert Einstein, and Stephen Hawking. Dongarra may be best known for his work helping to compile the annual Top500 list of the world's fastest, most powerful supercomputers.

► EO NASHVILLE: They've named Bethany Newman, founder and principal of ST8MNT Brand Agency, to be the local Entrepreneurs Organization president, and announced a freshening of all their volunteer positions here. The local chapter boasts 242 individual members, from businesses that in the aggregate have a median $2MM annual sales, and which represent nearly 10,000 jobs. More here.
► UPDATE: Vanderbilt University inventors haven't given up on commercializing their "Unbound" (fka "IntelliCane") tool, which is a combination sensing, measurement and analytical tool and walking aid that helps mitigate risk of falls that often lead to injury or death among the aged and infirmed. Previous coverage of that here. FOR NOW, the team's attention is more focused on technologies to identify autism spectrum disorder (ASD) among toddlers; and, an offering to address teen automobile drivers who have autism spectrum disorder (ASD). Related info here. A pilot investigation of the use of the company's Alva technology to address the latter issue will occur this autumn, thanks in part to support of the Frist Center for Autism & Innovation. Their company is InnovateATC.
► BLOCKCHAIN: High Ground reports on Memphis blockchain technology initiatives at FedEx Institute of Technology, the Seam, and elsewhere in town.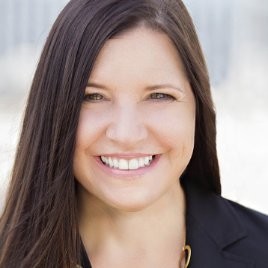 Courtney Ross
► NASHVILLE's industry recruitment and economic development strategy for diversifying the local economy, raising per capital income and generating more employment opportunities has since 1990 been largely driven by the framework of the Nashville Area Chamber's Partnership 2020, which emphasizes expansion of five sectors and segments: corporate services; healthcare management and information technology; advanced manufacturing; distribution and trade; and, music and entertainment, according to Courtney Ross, the Chamber's chief economic development officer, who on May 9 responded to VNC questions. Ross added, "We have a strategic focus on attracting international investment, business recruitment, retention and expansion and supporting small business and entrepreneurial growth. We constantly review our economic development marketing and recruitment efforts and adjust based on the pipeline and economy. These marketing initiatives include which cities to visit for proactive meetings with companies, inbound site consultant events, existing industry meetings, proactive international business recruitment and targeted marketing campaigns. With AllianceBernstein, Amazon, EY and others coming into our market, it's given us an even more compelling story to tell prospects about the ability to succeed in Nashville." VNC
. Last edited 1341 15 May 2019
---