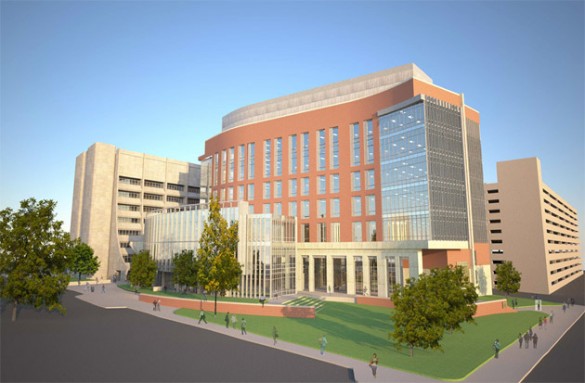 VANDERBILT University is likely within six weeks to announce the new executive director of its planned Innovation Center.
The field of about 70 applicants has been narrowed to four candidates, all of whom now reside outside Tennessee, according to several sources. Related earlier story here.
Though anchoring ideas for the Innovation Center's mission and programming have been roughed-out, the Innovation Center's first executive director is expected to heavily influence Version 1.0 of the Center's programming and operations. Three working groups have been toiling months to assess needs and options under the headings of Education, Entrepreneurship and Community.
In a related strategic initiative, Vanderbilt University School of Engineering last week added another pillar to the bridge it's been building to the Maker Community in Nashville and beyond: VUSE's "Maker Space Planning Workshop" on Friday attracted well over 100 registrants in the school's Featheringill Hall.
Vanderbilt previously announced plans for a 13,000-sq.ft. Innovation Center which will be housed in a pavilion of the university's new 230,000-sq.ft. Engineering and Science Building, which is set to open next August. The Innovation Center will include a Maker workshop and other facilities. Details remain under consideration.
VUSE's Fauchet
During his remarks Friday, VUSE Dean Philippe Fauchet, Ph.D., also reiterated VU/VUSE intention to pursue energetically a range of collaborations with the Nashville Maker Community and others, to secure standing as "a leader in entrepreneurship and innovations."
The conference's Co-Chair, VUSE Associate Dean for Research Peter Cummings, Ph.D., noted that Vanderbilt and VUSE need the community's help as the university works to translate its "fairly ambitious ideas" into reality.
Speaker David Owens, Ph.D., of the VU Owen Graduate School of Management (OGSM), also told the audience that whereas in the past "you needed to 'know someone'" to access Vanderbilt experts, the Innovation Center will help open doors and provide guidance.
Vanderbilt officials have previously said such outreach and collaboration are an important component of the University's strategic plan.
Speaker Marcus Whitney, president of Healthcare-centric Jumpstart Foundry and founder of entrepreneur educator The Unlikely Company, applauded Vanderbilt's bridge-building, noting that the highest-performing entrepreneurial ecosystems always include a university that is producing talent, intellectual property and partnerships.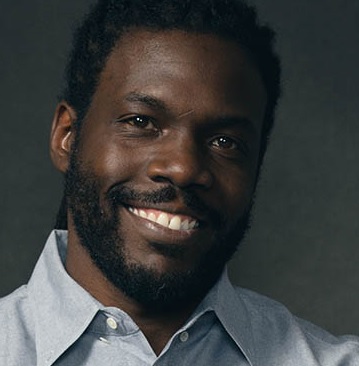 Marcus Whitney
Whitney said he recognized about six years ago that Nashville would never "reach our full potential as a city if Vanderbilt is not engaged."
Now, Whitney said, he hopes that as an actor within the broader ecosystem, Vanderbilt faculty and staff will forge relationships with investors and others; technology transfer and commercialization will be further streamlined; and, there will be community-wide agreement that the very changes in the status quo that make us uncomfortable are imperative.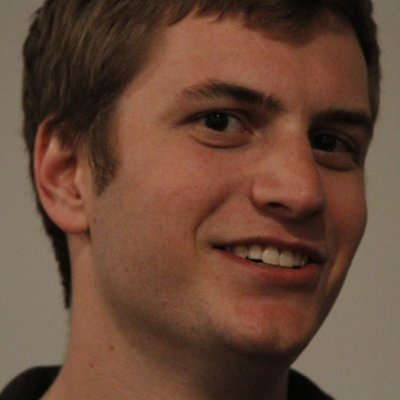 Ryan Schemmel
Ryan Schemmel, co-owner and COO of the Fort Houston makerspace in Nashville's WeHo neighborhood, told the audience that his makerspace is not a place for Makers to start a business and "park it forever." Rather, turnover and ferment are among ingredients in making its culture.
Schemmel also expressed a sense of near-urgency, noting that Makers and the community at-large must recognize we're at "a turning-point for Nashville."
He said that unless Nashville collectively makes "strategic decisions" comparable to those in Portland, Ore. and Austin, to make Nashville an affordable "live-work" community; raise awareness of the role of the Maker sector; and, address fundamental space and housing constraints, the city risks its Makers being big-footed out of existence by retail chains and others. Schemmel and some others agreed that challenges may also represent business opportunities.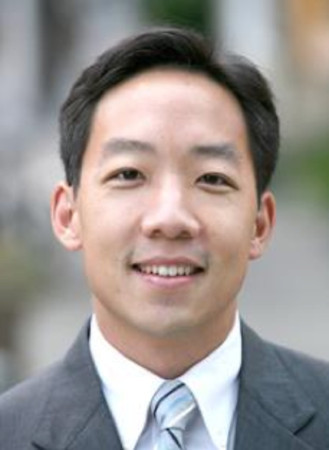 Yiaway Yeh
Speaker Yiaway Yeh, the Nashville-based expansion lead for new initiatives Alphabet's Google Fibers business, and a former mayor of Palo Alto, Calif., cautioned that the community must remain focused on creativity and broad-based inclusiveness that alleviates perceived institutional intimidation, and must not let that focus degenerate into conflict or tension over "turf."
Yeh said that the Maker Movement in Nashville may not need a formal central organizer. Rather, collective Maker action should probably be essentially organic. Vital ingredients of the resulting collaborative "discovery" would, he said, include sharing data, collectively defining some broad opportunities and constraints, illuminating "idea pathways" and cultivating partnerships.
When some speakers were pressed by VNC on the issue of whether or not more formal collective action, including policy-front efforts by one or more Maker-community emissaries, are needed, responses from panelists and audience were minimal and inconclusive.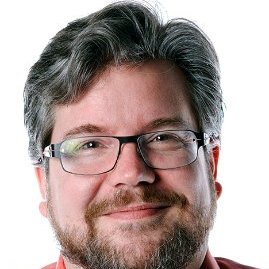 Matt Kenigson
Matt Kenigson and Chris Lee, the co-founders of fledgling makerspace entrant Make Nashville, which is seeking IRS nonprofit status and is recruiting its initial cadre of co-op members, informally offered-up amid conference give-and-take to help coordinate such efforts.
However, attendees gave no clear signals of interest in policy during Friday's conference, which was in fact positioned as more a sounding-board for conversation about key elements in organically building Maker communities. The overall conversation was robust.
Last week's wide-ranging Maker agenda featured two-dozen speakers and facilitators, and represented a sequel to a recent presentation at VUSE by Arizona-based TechShop CEO Mark Hatch, a Maker Movement operator and thought leader.

Sources confirmed that VU representatives have discussed with TechShop the possibility of a full-blown TechShop operating site in Nashville and/or at Vanderbilt, per se, as well as such options as licensing TechShop models and materials for local use.
A full-blown single-site TechShop presence requires sunk investment of about $10MM over three years, to get to breakeven, and, when flowing, would have 500 to 1,000 members, Hatch told a VUSE audience in October. TechShop installations operate 24x7.
Hatch said during his Nashville presentation (vid:60) that the TechShop in the SF Bay Area had spawned startups that today represent $12BN in shareholder value, roughly 2,000 jobs and $200MM in annual salaries. Even as early as 2007, industry luminaries such as Guy Kawasaki, who has spoken several times in Nashville, were declaring TechShop "GeekHeaven."
On Friday, few direct references were made to Nashville Entrepreneur Center (EC), but several speakers briefly emphasized that Nashville Maker spaces do not represent an attempt to replicate the local EC, which is widely regarded as thriving and productive.
Conference speakers and VNC research strongly suggest that while Makers and Entrepreneurs are, at the outset, both typically passion-, vision- and/or solution-driven, Makers are more often boot-strappers and typically form more varied do-it-yourself (DIY) communities, in which they gain ready access to workspace, tools and crowd-sourced expertise.
In contrast, EC-linked entrepreneurs at launch are typically part of relatively fixed teams with longer-term horizons, and which aim to create tech-driven, rapidly scalable ventures that are frequently propelled by outside money and which relish prospects for exits at compelling multiples of invested capital. Some observers simplify the two breeds' differences as reflecting a hardware-vs.-software orientation.
Either way, cultural membranes seem to separate the two camps, which nonetheless often cross-pollinate, with both camps capable of producing businesses, whether high-growth startup, lifestyle or social enterprises.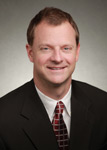 EC's McWhorter
Nashville Entrepreneur Center CEO Stuart McWhorter told VNC that while he has not finalized the EC's strategic plan for its next phase of development and service, he can nonetheless "say that we have had many discussions with Philippe and his team in the past and believe there will be a collaborative effort to further enhance the efforts of the Maker community."
LaunchTN CEO Charlie Brock, whose organization helps fund more modest Maker spaces at some Tennessee accelerators, confirmed for VNC that he visited TechShop in the Bay Area in November and that such options are "definitely on the brain as we think about opportunities for people in Tennessee."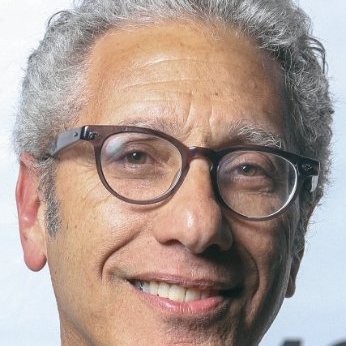 O'More's Rosen
One of many attendees last week who signaled they are putting Maker principals into action was panelist David Rosen, president of O'More College of Design.
Rosen said he'll be collaborating with others to strengthen "design intelligence at all levels" in the community, and expects to form a committee to make that happen.
Traveling presenters for Friday's program included representatives of Oshman Engineering Design Kitchen, Rice University, Houston; Georgia Tech Invention Studio, Atlanta; and, GigTank, Chattanooga. The full agenda is here.
Vanderbilt and VUSE and Owen GSM, particularly, have a number of faculty-, student- and administration- led initiatives underway under the umbrellas of innovation, entrepreneurship and inter-disciplinary research. For example, through the Innovation Realization program, VUSE Doctoral candidates team with Owen MBA students and Law students to pursue tech-commercialization opportunities. Four such teams are at work, now.
The next scheduled Maker-related event at VUSE is currently set for February, when Hannah Chung will address the community.
Chung is co-founder and chief creative officer of Sproutel (digital entertainment for child healthcare education and training); and, she is co-founder of Design for America, which is developing a network of student-led venues as bases for people to address "local and social challenges...through extra-curricular, university-based, student-led design studios..." VNC
---