EARLY ON THE SECOND DAY of the 36|86 Entrepreneurship Festival, four lab-to-market veterans from Texas, Kentucky and Tennessee will presumably have nothing in their cups but coffee when they take the stage at the Ole Red Nashville swanky-tonk to share ways they think you can keep your technology venture on on-track for commercialization -- with or without federal grants.

The Launch Tennessee 36|86 session Aug. 29 @9:30 a.m. features: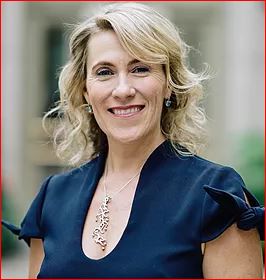 Kerry Rupp
KERRY RUPP -- An Austin-based GP at True Wealth Ventures, an early-stage VC fund investing in women-led businesses in consumer health and sustainability; and, a mentor with Austin's Capital Factory. Rupp also teaches for the National Science Foundation's iCorp program and consults on innovation and strategy, among other pursuits. Among career highlights, she was previously CEO and GP with DreamIt Ventures (accelerator and fund).

Rupp holds an MBA from Harvard Business School and a bachelor's in biology from Duke University.
Doug Speight
DOUG SPEIGHT -- Co-founder and Chief Innovation Officer of AnnexTech Partners, an enterprise SaaS software commercialization firm. Previous VNC coverage of Speight. His LinkedIn is here. He was formerly executive director for the American Underground entrepreneurial campus, Durham, N.C. He has also served as entrepreneur-in-residence for Google/CODE2040 and the GIGTANK venture accelerator ( Chattanooga). He has founded or cofounded four other tech startups, in addition to leading technology transfer and commercialization for North Carolina A&T State University, NASA, and Oak Ridge National Laboratory. He is a graduate of NC A&T State University and earned an MBA from Kenan-Flagler Business School at the University of North Carolina at Chapel Hill. [Added by LaunchTN Aug. 6, 2019.-Ed.]
Sarah Bellos
SARAH BELLOS -- Bellos is ranked in the INC. Magazine Top 100 Female Founder list of 2018. She's the woman who created Stony Creek Colors to bring plant-derived color to industrial scale in textiles and other uses, by harnessing advancements in sustainable agriculture, crop development, and chemical and process engineering. As previously reported by Venture Nashville, the company has raised $8.5MM in outside capital, including $3MM-plus in the form of 14 (including some matching) government grants. Bellos, now 36, earned her degree in natural resources management from Cornell University Agriculture School and is a recognized leader in introducing farmers to alternative-crop production. In 2015, Bellos was awarded the Young Entrepreneur Award by the American Association of Textile Chemists and Colorists. Among other accolades, Stony Creek was the Tennessee feature for Fast Company's "United States of Innovation," in 2017. Her LinkedIn is here.
Ian McClure
IAN MCCLURE -- McClure, 36, who has been named multiple times to the Intellectual Asset Management Magazine (IAM) Strategy 300 ranks of top intellectual property and licensing strategists, is executive director of the Office of Technology Commercialization for the University of Kentucky, Lexington. McClure is also primary investigator and a member of the board of the recently formed Commonwealth Commercialization Center (C3), which is making a statewide push to ramp-up campus tech-commercialization, funded partly by a grant from Kentucky's economic-development agency. C3 is a pivotal component of the resurgent Kentucky entrepreneurial ecosystem, which also includes capital resources, SBIR-STTR matching, and an expanded state network of regional accelerators, among other initiatives. McClure is also finishing a year of leading the launch of Southeast and MidWest XOR networks, which seek to match the region's entrepreneurs with startups emerging from regional campuses, as VNC reported here. Earlier in his career, he was with Louisville-based with Wyatt Tarrant & Combs, where he focused on M&A and IP legal transactions. He subsequently helped build IPXI, a startup financial exchange for intellectual property and technology rights. The native Kentuckian was also previously VP, IP strategy, for Black Stone IP, a boutique San Francisco investment bank acquired in 2017 by Houlihan Lokey. He holds a JD from Chapman University School of Law (Orange, Calif.); a Master's in IP Law LLM from DePaul University College of Law (Chicago); and, a bachelor's in economics from Vanderbilt University.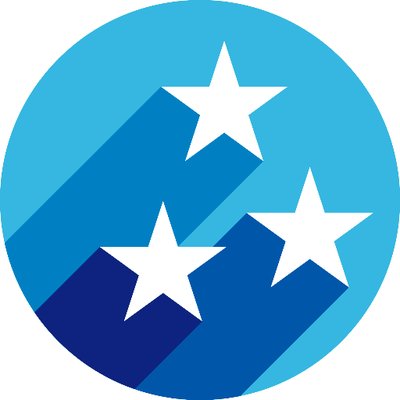 Launch Tennessee, formed in 1998 as Tennessee Technology Development Corporation (TTDC), is a nonprofit public-private partnership. VNC
. last edited 7 Aug 2019 1213 hrs.
---