THE LARGE 36|86 Entrepreneurship and Technology Conference each summer in Nashville has become "a home run for LaunchTN and the state and an important element of some of the successes we are now seeing," Launch Tennessee CEO Charlie Brock recently told Venture Nashville.
During this year's event, roughly 40 prominent speakers will address the projected 1,000-plus attendees. The core event is June 5-6 with a Student event June 4 and a Growth seminar June 7th. The annual "Village 36" cohort of startups is carefully vetted by Launch Tennessee, drawing from prospects identified in Tennessee and seven other southeastern states and the District of Columbia.
Jill Van Beke, Launch Tennessee's director of entrepreneurship and innovation, recently told VNC the selection process drew upon "dozens of different relationships we have built over the past few years. Referrals from past Village companies, regional venture firms, and teams from Southeastern accelerators, entrepreneur centers and [executives running] co-working spaces helped us build a very strong, diverse portfolio for this year's conference."
Regarding diversity, LaunchTN previously announced, "Half of the Village 36 companies have founders from under-represented groups in technology such as women, minorities and [U.S. military] veterans."

Of those 36 startups and their teams chosen to represent the "Village 36" cohort, 15 startups are from Tennessee -- One each from Memphis and Chattanooga, 2 from Knoxville and 11 from Nashville.
Fully 21, or 58%, of the Village 36 are from beyond the state line: Alexandria-VA (1), Charlotte-NC (1), Covington-KY (1), District of Columbia (1), Durham (3), Huntsville (1), Lexington-KY (1), Myrtle Beach (1), Pikeville-KY (1), Raleigh (2), Savannah (1), Tampa (1).
Asked whether Village 36 selections represent, in part, an effort to lure promising out-of-state startups to Tennessee, Van Beke said, "Our intention in recruiting startups for 36|86 is not toward relocation from other Southeastern states. We certainly would like more investors with boots and money on the ground here, but there is absolutely nothing predatory on the startup side."
In line with that, Van Beke also said "...the tone we've set for ourselves with 36|86 -- collaborative leadership along with a high value proposition with respect to learning, networking, hospitality and entertainment."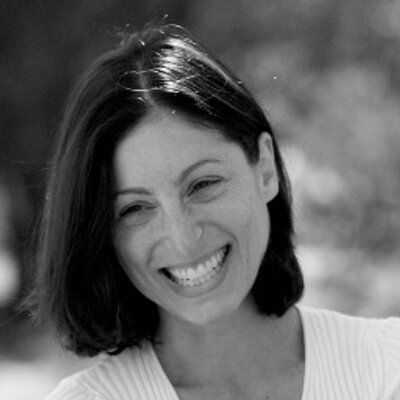 Jill Van Beke
"Our team spends considerable time making 36|86 a valuable experience for everyone, in the planning, at the conference and with follow up," she said at another point.
Van Beke also listed the forms of value different 36|86 stakeholders see in the major regional event (quoting):
Investors who very efficiently see a region's worth of great deal flow
Sponsors that get more geographic reach for their dollars
Entrepreneurs (those in the Village and those attending) get to interact with the national slate of investors and speakers we can attract with our regional scope
Speakers get a stage to communicate with an audience of innovators and influencers from across an entire region to which they may not normally have access
"Tennessee gets to host it all -- putting our state on the national stage as a leader and a collaborator," Van Beke added.
This year's event is projected to attract more than 1,000 attendees, including more than 100 investors. The members of 36|86 2017 follow below.
---
2017 VILLAGE 36 COMPANIES
---
Homey is a mobile app that teaches kids financial literacy and the value of work through chores and enables parents to transfer money directly to the kids bank account. (Memphis)