VENTURE Nashville asked seven people familiar with the Vic Gatto's statement on accelerators (related story here) for their thoughts on Vic Gatto's comments on the 'boring' Accelerator class. Their responses follow.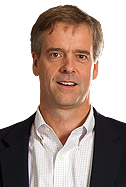 Charlie Brock
► LaunchTN CEO Charlie Brock, whose nonprofit agency helps fund programs for 10 accelerators, including its own, said, "I don't agree. We have some exciting companies coming through" the state's accelerators, which are directly supported by State grants and State-funded services via LaunchTN, producing competitive startups that are attracting substantial capital investment. In addition, said Brock, the highest-calibre companies emerging from Tennessee's regional accelerators are invited to participate in LaunchTN's meta-accelerator, The TENN. All nine companies in the most recent cohort of The TENN are generating revenue, Brock continued, adding that he's glad Jumpstart will be a possible investor in Seed stage companies with traction. LaunchTN is officially Tennessee Technology Development Corporation, TTDC, and is an agent of its primary sponsor, Tennessee Economic and Community Development. •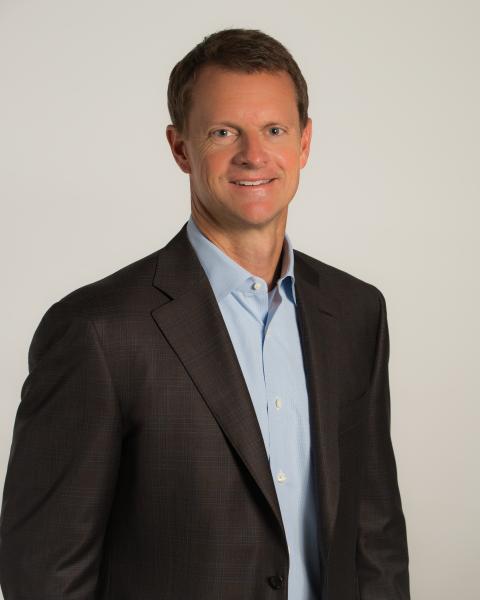 Stuart McWhorter
Nashville Entrepreneur Center CEO Stuart McWhorter told Venture Nashville, "Vic and I haven't discussed his comments. I'm glad he's going to continue investing in healthcare, pursuing the level of returns that Jumpstart desires.

"By design, the EC is a nonprofit serving Nashville and Middle Tennessee. We're entrepreneurially minded, and we know that running accelerators is serious business, not a game. Though only six years old, the EC is producing results for all its stakeholders, and those results are growing, steadily. As but one obvious example: Graduates of our Project Music accelerator are at-bat, and hitting-away.

"Though some days we wouldn't mind a little 'boredom', our mission's progress and the personal relationships we're establishing -- locally, statewide and elsewhere -- are more rewarding than I can tell you.

Much of the excitement we experience comes from knowing that our work directly affects the lives of individuals and their families, as well as the pace of local innovation and economic growth," said McWhorter. See related story today here. •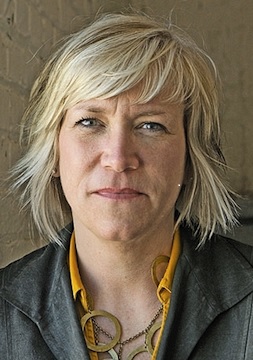 Leslie Lynn Smith
► EPIcenter President Leslie Smith in Memphis told VNC that Jumpstart Foundry's shift to micro-VC is an "awesome" move that demonstrates that healthy entrepreneurial ecosystems "grow and evolve and adapt to the changing needs of their environments -- it sounds like the perfect next iteration for the work they're doing."
Smith said the JSF news also highlights the fact that "accelerators are only a piece of the entire continuum of the work that we're doing. Anybody that thinks accelerators are the end-all and be-all of what we're doing is really not well versed," Smith said.
That said, Smith emphasized that, even as they "morph and evolve," accelerators are "anything but boring," -- particularly given growing recognition of the need for "really aggressive post-acceleration support."
In Memphis, she said, there is strong commitment to creating connections for entrepreneurs with the local ecosystem and to their respective markets, as well as "a deep sense of commitment to the physical spaces," where people work in proximity and share their entrepreneurial journeys.
Smith, who serves on the board of directors of the National Business Incubation Association (NBIA), also noted that incubator models also evolve. She added that she senses resurgent interest in the incubator model, in some communities. •
Mike Bradshaw
► Mike Bradshaw, executive director of The Company Lab in Chattanooga, said, "I've always respected Vic's outlook and wish him only the best in his fabulously successful work. Models used by non-profits like CO.LAB supporting entrepreneurs to foster regional economic expansion through entrepreneurship are always evolving. We use the same methodology as we apply to our startups, searching for the right 'product-market fit' in a continuously changing environment. Venture-backed startup business development programs, whether they refer to themselves as 'accelerators' or not, provide incredibly useful models for us, as new potential opportunities are revealed by their actions." •
Carol Reed
Carol Reed, executive director of the Northwest Tennessee Entrepreneur Center at Martin, replied: "At NTEC our accelerator life is far from boring. We are frequently meeting with new entrepreneurs, mentoring with companies, and hosting events and programs to assist the company founders. While developing our program in the early days, we used JumpStart Foundry as a one of the models for our operation. We will be watching this transition for Jumpstart Foundry with interest. I am sure we can learn something from Vic and his team." •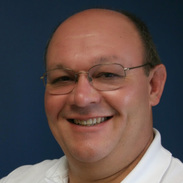 Jeff Brown
Jeff Brown, president of The Biz Foundry accelerator program of the Upper Cumberland Entrepreneurial Foundation in Cookeville, told Venture Nashville:
"I am not qualified to answer for Vic. Only he knows his long term goals and strategies. Vic is a smart guy. I'm quite sure that he means what he says from his perspective and does not mean that as any kind of negative comment to the 98% of entrepreneurs that never receive venture capital. They are simply not companies that he wants to invest it.
"I think everything is a matter of scale, perspective, and stance. To large venture investors 98% of all companies are boring. Some of those companies are not so boring to main street angel investors and their communities. Entrepreneurship efforts have to cover the full stack, not just the ones that are VC investment ready.
"VC's look for companies that reach 100M plus valuations. We in the more rural areas are happy with companies that reach $5MM and $10MM valuations, add jobs to the community, and create wealth.
"A lot of people consider Warren Buffet's investments as boring, but they work well for him," Brown concluded. •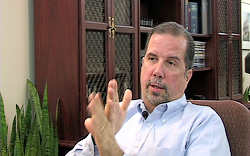 Peter Rousos
► "Accelerators play a very important role, and I think they're great," said Peter Rousos, who is director of economic and new venture development, within Vanderbilt University's Center for Technology Transfer and Commercialization. "Sure, we should always ask questions about what we're doing and how we're doing it. And, there are certainly people with ideas for whom accelerators are not the answer." Some accelerators can be particularly helpful in supporting university faculty who have no prior significant entrepreneurial experience, he added. Specialized incubators may be better alternatives for life-sciences startups and very highly complex digital-technology businesses, for example, said Rousos, who acknowledged that such ideas have circulated informally among Middle Tennessee stakeholders, for years. •
.
---