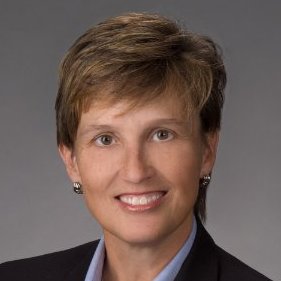 CB's Dawn Patrick CPA
Updated 14 Sept. 2018: Ms Patrick has been named to the board of Launch Tennessee, her firm announced.-Ed.
TAKEN together, Richmond-based Cherry Bekaert's acquisition of a Nashville public accounting firm and its subsquent relocation of a key executive from Atlanta to Nashville signal both growth ambitions and a challenge to others who also seek attractive advisory assignments in technology, healthcare, life sciences and other innovation-driven industries.
Cherry Bekaert, an independent member of the Baker Tilly International network, announced in 4Q 2017 its acquisitions of two public accounting firms -- Nashville-based Frasier Dean & Howard and Bethesda-based Berlin Ramos. The firm also purchased Microsoft-centric TCSC LLC, an IT and consulting company based just West of Richmond.
The firm announced Dec. 7 its appointment of Dawn Patrick, CPA to serve as managing partner for its Nashville practice. She took up her Nashville post in November. Prior to joining Cherry Bekaert in 2009, Patrick spent 23 years with Deloitte.
Patrick is also leader of Cherry Bekaert's firmwide Technology & Health and Life Sciences industry practices, and she leads THInc, a specialty practice described as serving both early-stage and more mature companies that seek growth via innovation.
Interviewed for this story, Patrick said Cherry Bekaert has about 1,200 employees. In November, media reports elsewhere pegged the firm's annualized revenue at $200MM.
According to Patrick, Cherry Bekaert is soon likely to complete another acquisition. She said at least one transaction now in prospect is likely to be centered outside the firm's historic southeastern territory. Meanwhile, the firm continues to scout innovation centers nationwide.
Patrick confirmed that her firm now serves Nashville-area clients including Addiction Campuses, American Hometown Media, NourishWise, Silvermark Partners and Thistle Farms.
Though not immediately free to name any additional clients, Patrick did provide general descriptions of three Atlanta-based clients, which she said offer, respectively, a Music-sector platform that helps musicians to manage their careers; an app developer and provider of immersive bootcamps and on-site Training; and, a Cloud-based platform for the Waste and Recycling sector.
She also said that Cherry Bekaert's client roster includes early-stage clients in such sectors as Internet of Things (IoT), HealthIT and eCommerce. Some of those early-stage clients are focused on such functions as "active car health monitoring," "Sensing as a Service," Pharma trial management, and click-conversion technology.
Patrick made clear that while "we can't serve every startup," the company is committed to offering Seed-stage companies help via its "startup package" of services.
Startups seeking Seed and Angel capital are under increasing pressure to satisfy investors' interest in receiving valid financial reports, and in seeing evidence of controls, standards and other mechanisms in-place, she said.
She noted that while her firm is typically focused on middle-market innovators as a priority, Cherry Bekaert recognizes that expanding its presence in highly innovative sectors calls for contributing to the advancement of those sectors, partly by serving emerging companies.
Patrick also explained that these days larger, more mature companies have found that they must prepare for innovation and disruption at least as much as earlier-stage companies, given that even giants can be disrupted by an Amazon-like entrant into their markets.
Asked about interest in blockchain (distributed ledger technology) and cryptocurrency, Patrick said that -- much as with artificial intelligence (AI) and other technologies -- her firm has a number of clients in the blockchain space.
Cherry Bekaert also has an internal task force examining how blockchain is likely to affect Cherry Bekaert, itself; and, what needs must be met over time to serve clients that employ the technologies.
Nashville is currently the westernmost office in the firm's Southeast-weighted territory, which includes Tennessee, Florida, Georgia, Maryland, North Carolina, South Carolina, Virginia. It also has a cybersecurity presence in Warwick, R.I.
The firm aims for three priority targets sectors: Technology (SaaS, Fintech, Mobility, etc.), Health (HealthIT, Biotech, MedDevices, Pharma), and Industrial (Advanced Manufacturing, Energy, Distribution & Logistics, etc.).
The firm's website says it addresses startup or enterprise innovation and the acceleration, thereof, by addressing business process improvement, revenue recognition, mergers and acquisitions, preparation for outside capital, salary and compensation, systems change and integration, cybersecurity, valuation, and related taxation, tax incentives, audit and business structure options, and other considerations.
About six months ago, Cherry Bekaert appointed Richmond-based Jessica Barnes its director of business development. Barnes was previously business lead partner for the Richmond unit of Nashville-based Vaco.
Patrick earned her bachelor's in Accounting at Auburn University in 1982, and now resides in Davison County.
Notes: We'll take the occasion of Cherry Bekaert's arrival to offer this aside:
Resurgent economic growth, the absence of a state personal income tax and many other factors have for at least a decade attracted waves of entrepreneurs and others to Nashville and Tennessee, generally.
For professional advisors, the window for entry into Nashville and other Tennessee markets may be especially good, right now.
Some relevant anecdotal information: Non-scientific Venture Nashville polls of VNC readers in February and August of 2017 showed in each instance that a slim majority (53.8% and then 56.1%) of respondents said that, overall, the state's supply of professional advisors was not "adequate," based on respondents' views of existing local advisors' "access and availability, sector experience and other expertise, value added, freedom from conflicts, et cetera."
Advisor types rated in the pair of 2017 VNC polls:
Legal Counsel for Securities
Investment Bankers and related
PR, Marketing Communications, Thought Leadership
Accounting/Audit
Regulatory Advisors
Back-office, HR, related outsourcers
Business Modeling and Strategy
Founders' Wealth Management
Investor Relations
Financial lending institutions
Technology/IP Commercialization
In these informal ratings sought last year by VNC, the "adequacy" of some types of advisors was markedly better than the adequacy of other types.
Overall, there were more "Good" than "Great" ratings, and many more "Okay", rather than "Very poor!" ratings.
Some advisor categories seemed reputationally well anchored; a number got respectable but unenthusiastic ratings; and, finally, the numbers for a couple of advisor types struck us as virtual welcome mats for new entrants.
We won't be naming tops and bottoms, because, while informal polls are common techniques, they remain crude instruments.
Related reading, the Nashville Entrepreneur Center changes its model, here. VNC


. last edited 1751 2 jan 2018
---