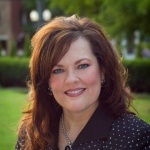 LATTIMORE BLACK Morgan & Cain, the Brentwood accounting and consulting firm, took at least a year to determine who would be the first fully dedicated transaction-advisory services (TAS) leader in its 30-year history.
In June, LBMC announced its appointment of Lisa Nix as the partner leading the newly formed TAS division within the healthcare practice of Lattimore Black Morgan & Cain, which is the deepest root in LBMC's network of accounting and financial, and other professional services businesses.
Nix, 47, previously spent 24 years with Deloitte, most recently as a Nashville-based regional director within that firm's national healthcare and life-sciences transaction services practice.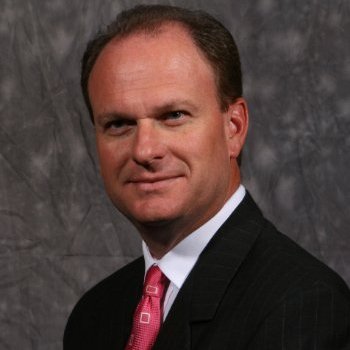 Greg Eli
The push into TAS is "a really big deal" within LBMC, itself, according to Partner and Healthcare Services practice chief Greg Eli, during an interview for this story. LBMC's stepping so assertively into transaction services has surprised some industry observers, he added.
LBMC's reach for a larger share of the transactions market has been reinforced through its recent branding and outreach initiatives, including its supporting sponsorship of a well-attended panel discussion on the interests of entrepreneurs and investors in creating healthcare ventures.
That conference Aug. 12 attracted hundreds and was convened by the Nashville Health Care Council and the Nashville Capital Network.
With more than a decade leading Healthcare transactions-services teams for both strategic and financial buyers, Nix has thus far participated in transactions valued at up to $7BN, according to her LinkedIn profile. Her transactions activity has been in most segments of the healthcare delivery system. She has also supported IPOs, secondary equity and debt offerings, bankruptcy and troubled-debt restructurings.
Nix told VNC that LBMC projects steadily rising M&A and other transaction activity in the Healthcare sector, at least through 2015, based on its dealings with corporate and private-equity entrants.
Earlier this year, PricewaterhouseCoopers (PwC) reported Healthcare Services deal volume was roughly flat in 1Q14, while total transaction value was sharply up. In July, the Bass Berry & Sims law firm here released a report it commissioned by Mergermarket, in which respondents were said to expect substantial near-term gains in M&A, reversing the downard trend of 2012-13. HealthLeaders recently reported 1H14 in services down slightly, but said the pace of consolidation in the sector seems to be rising, steadily.
Nix, a CPA, said the opportunity to lead and grow LBMC's TAS practice was a major factor in her decision to join LBMC. Nix confirmed she had considered other offers prior to joining LBMC, where she now works closely with Eli, himself a former Deloitte colleague. She earned her business degree at Middle Tennessee State University, in Murfreesboro.
Eli said he believes the appointment further differentiates LBMC from other regional firms, not only because of the dedicated lead and roughly 10 full-time resources directly available within the 50-person healthcare practice division; but, also, because of other resources within the 450-employee "family of companies." LBMC has offices in Knoxville and Chattanooga, as well as in the Nashville area.
The entire LBMC network is the largest locally owned such enterprise in Tennessee and it perennially ranks among the nation's Top 50 such firms, said Eli.
Competitors range widely from local and regional firms, to second-tier national firms and or Big Four international firms, said Eli.
When asked, Eli confirmed that LBMC sometimes competes with in-state firms Pershing Yoakley & Associates (based in Knoxville) and Decosimo (based in Chattanooga), among others.
Nix's prior employer, Deloitte, is the largest of the Big Four, with a reported $32.4BN revenue in 2013, according to information online. Deloitte has a large presence in Middle Tennessee, because of its large information-technology operations here.
Deloitte battles each year with PricewaterhouseCoopers (PwC) for the top spot. Ernst & Young and KPMG tightly grip third- and fourth-ranked roles. VNC