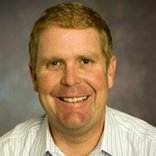 JOE MAXWELL, the Nashville-based financial-technologies entrepreneur, says he'll next raise a specialized FinTech venture fund.
In November 2014, Maxwell, now 47, sold to Ipreo his Nashville-based ShareholderInsite startup, which provided provides tech solutions to enable portfolio and other companies -- as well as private-equity and venture-capital fund managers -- to manage shareholder, financial and valuation data. Terms were not disclosed.
Since that sale, Maxwell has served as EVP and managing director for the Alternative Assets Division of Ipreo, which is an international fintech player and is backed by affiliates of Blackstone and Goldman Sachs.
News of Maxwell's plans comes as Ipreo rolls-out its latest acquisition -- PE-backed iLEVEL Solutions, the New York City-based portfolio monitoring, analytics and transparency platform for private-capital markets participants. Today's Ipreo release on the deal is here.
Maxwell told Venture Nashville that plans call for him to remain aboard Ipreo full-time in a strategic M&A advisory role, until year-end.
In the interim, Maxwell said he is also free to "chase my passion" and prepare to stand-up the new Fintech fund. He declined to suggest a target size for the fund.
He said he continues to hold a significant share of Ipreo and will remain an active shareholder and supporter of the company. He added that iLEVEL has long been on his radar and he's now working alongside its leadership for iLEVEL's integration. In an earlier interview with Maxwell, VNC reported that Ipreo was likely to remain acquisitive.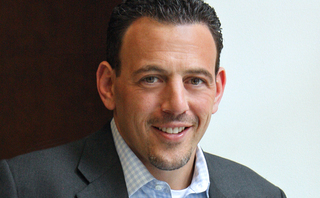 Kevin Marcus
President-COO
Ipreo announced that former iLEVEL CEO Kevin Black will now head Ipreo's new Private Capital Markets Division.
Though Black will be based in New York, Maxwell said he believes Ipreo views Nashville as a very good market in which to grow, adding that he expects Ipreo to keep a strong presence here, much as has been the case since 2007, when he sold his Investment Scorecard company to Informa, in a transaction valued at a reported $50MM. Investment Scorecard still has a sizeable presence here, he said.
► Ipreo President and COO Kevin Marcus, responding to a VNC query via an Ipreo spokesperson, said clearly this morning, "Nashville remains an essential base of growth for Ipreo's business, and we will continue to invest in our Nashville operation."
Maxwell's "emerging markets and growth fund" will address full-spectrum fintech opportunities, he said, declining to discuss any other general partners, at this time. The new fund is unlikely to do true Seed-stage or Buyout transactions, though such deals are not forever ruled-out.
The new fund's targets are likely to span businesses built around technology solutions related to capital markets, risk management, disclosure, compliance and other painpoints experienced by bankers, advisors, corporate executives and others.
Newly acquired iLEVEL began life within Blackstone Group, and was spun-out as an independent entity in 2010. Ipreo was acquired by affiliates of Blackstone and GS in 2014, after being held by KKR.
In its release, Ipreo said it plans to create a platform integrating data and tech solutions gained in acquiring Maxwell's ShareholderInsite (fka CapControls), QVal (which had been acquired by ShareholderInsite prior to its sale) and ClearMomentum (acquired by Ipreo earlier this year).
ShareholderInsite investors had once included TNInvestco Council & Enhanced Ventures (an affiliate of Council Capital) and Bluff Point Associates (Westport, Conn.), as previously reported.
At the time Maxwell and other owners sold Investment Scorecard, the company's board reportedly included, in addition to Maxwell, Townes Duncan, president of Solidus Co.; Fred Goad, co-founder of Voyent Partners LLC; George Horgen, senior managing partner, Southeastern Technology Fund; and, Jeffrey Powell, co-founder of Harpeth Partners.
Back when ShareholderInsite was independent, VNC reported Maxwell's legal advisors included attorneys with McKenzie Laird and Bass Berry & Sims. Maxwell was advised in his sale of ShareholderInsite by Steve McLaughlin of Financial Technology Partners, based in San Francisco.
Maxwell's LinkedIn profile today indicates he remains involved with several startups, including WealthAccess; CloudBeds (fka Onde Ficar, hospitality-management software); and, Jamplify (NY, analytics and related solutions for the live-events industry).
Maxwell's profile also says he remains chairman of Beacon Technologies, which provides solutions and services for telecom, audio-visual and other corporate infrastructure.
Among other local initiatives, Maxwell helped Venture Nashville pull-together a program on FinTech at the Nashville Entrepreneur Center in February.
Maxwell made clear that while Ipreo and then fund-development work naturally take priority, he remains committed to finding ways to support the Fintech sector, in Nashville and surrounding region. VNC


.
---