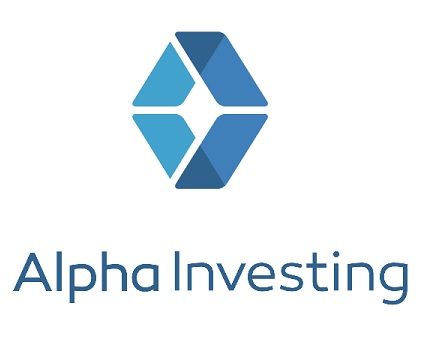 ALPHA INVESTING LLC, led by Vanderbilt University alumni who recently returned to Nashville, is considering raising its first real estate equity fund in 2020.

The firm's Co-founder and CEO Fark Tari and Co-founder, General Manager and General Counsel Daniel Cocca Jr. told Venture Nashville that the prospective raise would be likely to have an initial funding target in the $10MM-$20MM range.
Alpha describes itself as a private-capital network that connects only individual accredited and professional investors with institutional-quality commercial real estate investment opportunities, which Alpha sources selectively from real-estate sponsors. Investor participation is by invitation or referral, only.
Currently, Alpha operates mainly by pooling ad hoc its individual investors' capital into one investment entity that supports funding for a given real estate project, alongside professional and institutional investors.
In this way, Alpha investors participate in deals with minimum investments on their parts that are sometimes as low as $10K, according to the Alpha website.
Alpha Investing was formed in September 2014 and currently has a team of four full-timers and one part-timer. Its staffing is likely to rise to no more than a dozen FTE, due to its emphases on its platform, on maintaining high-touch relationships with investors and sponsors, and its commitment to capital efficiency, said Cocca.
The team has invested in 41 deals involving properties in 18 states, said Tari. Alpha has previously raised about $3MM.
Alpha's principals told a recent gathering of the Vanderbilt Ventures Group -- which convened on campus as guests of the Center for Entrepreneurship within the Owen Graduate School of Management -- that about half the capital they had recruited to that point had come from accredited investors who have personal ties to the Vanderbilt ecosystem.
CEO Fark Tari MBA
Daniel Cocca Esq.
Tari and Cocca told VNC that the company's VU and Nashville networks, as well as their contacts in other major centers, remain vital sources of capital and talent.
While about 20% of investors in its ranks are Tennessee-based, the balance of investors reside in at least two-dozen other states.
The duo said they expect to deploy the prospective equity fund's capital across 10 to 15 deals during a 12- to 18-month period after the fund's close. The firm projects typical deal size in the $5MM - $100MM range.
CEO Tari said that on Nov. 11 the firm will add to its Nashville staff, when it brings aboard fellow VU alum Chall Robertson, who is now with Ernst & Young in Nashville. Robertson's LinkedIn is here.
Asked about outside advisory appointments, attorney Cocca noted that at this time he personally handles many of the firm's business matters. As needed, he also draws on attorneys with Waller Lansden and with Goodwin Procter. The firm's accounting is with Jacobs Cohen & Associates and it banks with Studio Bank.
Jon Lehman MBA
The chairman of the company's board of directors is Jon Lehman MBA, a former associate dean of VU's Owen GSM, where he is now an adjunct professor of management.
Lehman has previously been associated with a series of entrepreneurial ventures in healthcare, medical technology, education and other sectors. Related coverage.
For more detail on the team, its investors and its advisory board, the latter heavily weighted toward California-based execs, please click here.
Tari, 31, earned undergraduate degrees in economics and in engineering science at VU, in 2010. A year later he earned his master's in accountancy at VU's Owen Graduate School of Management; and, in 2015 he earned his MBA at the Anderson School of Management of the University of California at Los Angeles, with emphasis on entrepreneurial studies.
Prior to leading Alpha, Tari's experience included two years with Deloitte as an audit associate. His LinkedIn is here.
Cocca, 34, earned his JD at the VU Law School in the Law and Business program, in 2010. Earlier, he earned his bachelor's at The Pennsylvania State University, where he studied finance, economics and business law.
Prior to starting Alpha Investing, Cocca focused on capital markets, a range of asset classes, entrepreneurial technology companies and other matters while an attorney with Proskauer Rose and with Goodwin Procter, in New York City and vicinity. His LinkedIn is here.
The firm currently works with fewer than a dozen real-estate project and fund sponsors, but is steadily broadening its national network to add sponsors who share the firm's interest in long-term relationships.
Alpha's current plans call for recruiting 1,000 accredited or professional investors.
Cocca noted that fewer than 8% of U.S. households meet investor accreditation standards, but fewer than 80% of those currently have exposure to alternative assets, such as commercial real estate.
The majority of Alpha's prospective deals involve multi-family apartments; senior housing; or, student housing. However, the firm also considers equity opportunities in self-storage, office and retail segments.
In addition, several times annually, the firm facilitates interested investors' participation in one commercial real estate debt fund that is sponsored by an undisclosed family office.
The founding of Alpha was originally led by California-based Ilya Tokhner (also an Owen GSM alumnus) and Ross Reagan, both of whom remain advisors to the company.
The founders plan to register Alpha Investing as a Tennessee company in January 2020. It became a Delaware corporation in 2017. VNC
. last edited Oct. 30, 2019 0700
---