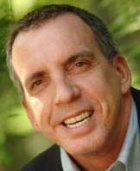 Bruce Lynskey
This VNC item, lightly edited here, debuted as a VentureNashville post on Blogger, in 2008.-Editor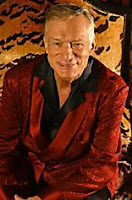 Hugh Hefner
Bruce Lynskey (right) likes Sen. Diane Black's idea for tax credits* for angel-fund contributors. He wrote VNC that by creating some "large-sized serious seed-stage funds, we would certainly attract some interest," adding "...we would also need to attract some very tech savvy folks to manage such funds."
Then, commenting on our post on TTDC's creating new working groups to support ventures, he argued nothing will take the place of cash and talent.
Lynskey next raised questions about two of Tennessee's biggest claims to fame: lifestyle and cost of living.
True, he said, Tennessee has a "more mellow, slower paced lifestyle than places like NYC, Silicon Valley, and Boston. [But,] if you are running or are an employee in an early-stage high tech firm, it is hard for me to see how TN's slower lifestyle impacts you. Your competition is not other TN firms; it is firms on the West Coast, in the Northeast, in India, or in China. You need to do whatever it takes to stay ahead of them -- and that determines your lifestyle, regardless of where you are geographically located."
It got worse: From his post at Owen GSM, Lynskey said he often hears of talented grads getting low-ball compensation offers from local startups. Lynskey insists they could earn much more, even after COL differences, on either coast. He says that just this week, he advised a student negotiating with a local firm to ask for twice what the prospective employer had offered, or "walk away." He said such episodes are so common, "It makes me think that the TN start-up environment is like the sweatshops of the garment industry."
FULL STOP. "What if" that employer is factoring-in "quality of life"? And, "what if" that student values Nashville QoL over bigger paychecks? "What if" the dilemma is a false one, spawned mainly by low Angel-VC interest in "lifestyle entrepreneurs" (LEs) -- nothwithstanding the "LE" label worn by Hugh Hefner [who died in 2017], among others.
Angel/VCs often stress they're after Gazelles or better, not owners looking toward comfortable Geezerdom.
There are, of course, significant differences among entrepreneurial types. And, yes, big surges here in Greater Nashville will require one or more "Big Wins" from among high-growth businesses.
However, along the way, Nashville might do well to develop a strategy for aggressively leveraging our "LE seedbed" -- for example, by helping owners scale-up local businesses, possibly averting selling to investors who will relocate jobs and IP to other cities. VNC
*The Angel Tax Credit was funded for tax years 2017-2020, but essentially ended with the elimination of the Hall Income Tax.-editor.
.last edited 21 December 2022