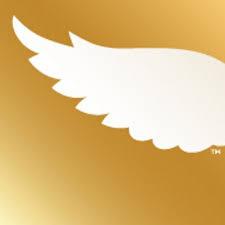 ANGEL CAPITAL GROUP, the Maryville, Tenn.-based syndicate of Angel clubs and funds, looks to create a Nashville micro-venture fund to gain greater access to "the healthIT explosion of dealflow" originating in Nashville.
ACG CEO Eric Dobson told Venture Nashville the launch of a HealthIT-weighted microfund is under discussion among ACG members, and fundraising of up to $5MM for that fund will be a priority, beginning Q217.
Any efforts to establish the new Nashville-centric microfund will be done in close coordination with David Vulcano, a volunteer who heads ACG's Nashville club and is an HCA executive, Dobson said.
Dobson also confirmed that by March, ACG expects to launch its EPIC microfund that will invest at "the intersection of advanced/nano materials and advanced manufacturing."
ACG has been prepping for the EPIC fund since last summer, and Dobson noted that such a fund is not a non sequitur for ACG. He explained that ACG Angels' biggest bet since its inception has been $1.2MM invested in Knoxville-based advanced-materials startup General Graphene, for which ACG led an $8.7MM Series A in 2015. ACG Angels also hold stakes in Nitride Solutions (Wichita), another advanced-materials play, he noted.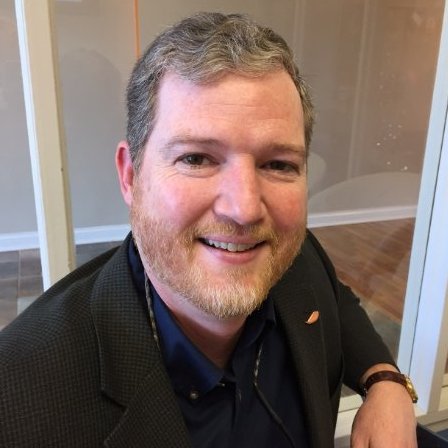 CEO Eric Dobson
The 47-year-old CEO said ACG has about 195 active angels in its network, and the syndicate does 8 to 11 deals per year.
ACG's current model calls doing two Seed transactions with each of its portfolio companies over time, typically in $100k-$300K and $300K-$500K ranges, respectively. Given the nation's Series A crunch, ACG's former pattern of "one and done" investments in startups is essentially over, he said.
The majority of ACG systemwide investments are made in companies located within a three-hour drive of one of ACG's Angel chapters or microfunds. In addition to the Knoxville and Nashville metro areas, ACG's website lists current footprint cities as Ashland, Ky.; Charleston, S.C.; Denver; Ft. Lauderdale; and, Kansas City, Mo.
Dobson said he believes new ACG chapters and/or funds may sprout by April in Red Wing, Minn. (less than an hour outside Minneapolis-St. Paul); Boone and/or Winston-Salem, N.C.; and, in Starkville, Miss. Each new chapter requires a minimum 10 angel members, according to the ACG website. Dobson said he believes each microfund is likely to attract at least 20 angels each.
Chapter members are expected to introduce about 80% of investment prospects into the ACG pipeline. Perhaps 20% of startup candidates are introduced by ACG headquarters. All chapters meet on the same evening each month, and ACG streams startups' presentations and Q&A live to the network.
Asked about focal-points for further specialized microfunds that ACG might create, Dobson said a biotech microfund could soon materialize.
He explained that ACG has numerous Angels with knowledge and interest regarding lifesciences. What's more, ACG is working to create a new Angel club in Winston-Salem, where thanks to nearby Wake Forest University, there is strong interest in biotech. He noted that ACG's only biotech holding -- Ascendant Diagnostics -- has a breast cancer detection offering in trials and could soon be on a path to market.
Yet another ACG project underway was spurred by the prospect of a matching grant from the Appalachian Regional Commission, the result of a federal effort to spur entrepreneurship and economic development in coal-affected communities, Dobson noted.
James Hart
Dobson said he's getting additional help in dealing with all this: ACG has just hired its fourth employee as operations lead -- James Hart, who holds a University of Tennessee MBA, as well as a UT bachelor's in logistics and supply chain.
ACG is also close to hiring a diligence analyst, whose arrival will bring the ACG complement to five FTEs, not counting chapter volunteers and contracted fund managers.
COO Scott Ewing and Chief Business Development Officer Steve Mercil remain in-place, according to the ACG website.
ACG draws legal counsel from Morehouse Legal Group in Knoxville, and uses Zipmark for transfers via its account associated with Regions. Its accounting has for some time been handled by McSwain Hiott CPAs of Charleston, though Dobson said of necessity he's exploring turning to a firm closer to home. ACG has relied on Right Click Design for some Web development.
ACG traces its history back to the 2007 founding of a precursor company in the Nashville area, as previously reported by VNC.
In 2014, ACG told VNC it planned to put additional effort toward building its Nashville presence, but its acquisition and integration of RAIN Source Management and RAIN Source Capital that year took priority.
Though the RAIN transaction brought a number of financial and operational benefits, few of the original nearly two-dozen RAIN-affiliated funds continue to be sources of fresh investment capital for the syndicate, said Dobson.
Similarly, though at one point ACG has visions of possibly creating a Series A-B fund and sharply increasing the volume of dealflow it would see in a given year, ACG instead chose to emphasize quality deal flow over quantity, creating microfunds when feasible and leaving most initial startup scouting and investment decisions to local clubs or chapters.
ACG members have invested in 36 companies since the syndicate's inception, and ACG has exited five companies, most recently including Nashville-based Heilo, which he said merged with Kapture Audio (Cincinnati), a move ACG had not previously announced. Eight ACG portfolio companies have failed, said Dobson.
In addition to Heilo, Dobson said ACG itself has exited four deals, including a fortuitous early stake in Facebook, as well as Fiveworx (sold to Northshore Management in Knoxville), WeatherCloud (sold to Fathym, a Boulder software players) and Matchpoint Careers (merged with Zapoint).
ACG and-or RAIN Source-affiliated Angels together have provided capital to least 145 transactions, and the merged companies' Angels have exited at least 21 portfolio companies, said Dobson.
Dobson's LinkedIn profile reflects his prior entrepreneurial experience with TrakLok Corp. in Knoxville and Navigational Sciences in Charleston, among other undertakings. He holds a PhD, master's and bachelor's in Geography, and is a member of the advisory board of the Graphene Stakeholders Association, based in New York.
Further coverage of Angel Capital Group is here and here. VNC
.
---