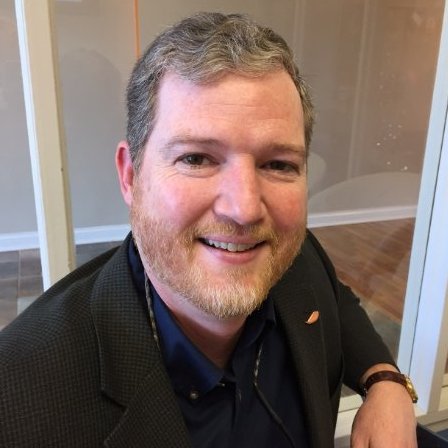 CEO Eric Dobson
ANGEL Capital Group CEO Eric Dobson met earlier this week at The Standard restaurant in Nashville with a couple-dozen others who want to see ACG's new healthcare IT-oriented microfund come to fruition.
Dobson told Venture Nashville that ACG now sees the fund recruiting $10MM, and it is likely to have its first close at the $2MM mark by the end of March. It has an ample target pipeline, he said.
ACG and its local partners support five existing microfunds of varying magnitude; and, it is likely to create at least four new microfunds in 2018, said Dobson.
ACG has come to grips with the realities of seeking Angel investments ad hoc through chapters, and has focused its mission instead on helping create and provide operational support for microfunds. Going forward, ACG plans to give special weight to vertical-, theme- or thesis-specific funds, rather that running generalist funds investing in companies serving more limited markets.
In ACG's new model, all inbound pipeline management and deal diligence is done on-the-ground locally, and only thoroughly vetted deals are elevated to network-wide examination for syndicated investment.
Among other things, this sharply reduces the role of ACG headquarters for continually recruiting and "on-boarding" new Angels in regions served by ACG funds and chapters. This allows ACG's "hub" staff to focus on "portfolio curation" (post-investment support of invested companies), capital formation and infrastructure for support of regional groups, the CEO explained.
Dobson also said ACG has found expansion prospects to be much better in smaller cities where there are under-served qualified investors with little or no prior experience in Angel investment, but who remain determined to live in places where locals still harbor a strong sense of community and display active interest in collaboration with other angels.
In contrast to that homegrown attitude, Dobson said he now believes that in many larger urban areas qualified individual investors are much more likely to invest solo.
He also observed that while Angel groups are typically "collegial" rather than intensely "competitive," in urban areas there often exists a degree of what he perceives as "apathy" toward the notion of expending energy through collaborations with other Angel groups, in order to build a true "continuum of capital" in their communities.
There are exceptions to that, Dobson emphasized, citing as examples ACG's long-running relationships with Memphis-based Innova Memphis and Chattanooga's Chattanooga Renaissance Fund.
In line with all that, Dobson said he's particularly interested in mobilizing Angels in such places as Murfreesboro and Clarksville. In contrast, he confirmed that ACG's earlier plans to enter such large metros as Denver and Kansas City have been shelved.
Dobson also emphasized that ACG aims to attract follow-on or later-stage investment for its portfolio companies from targeted VC firms. In the healthcare and healthIT context, he cited Frist Cressey as a prime example.
The four additional greenfield funds that ACG expects to form in 2018 are likely to be domiciled in Mississippi, Alabama, Pennsylvania and New York State, said Dobson, adding that West Virginia also has potential.
ACG's Nashville chapter, led by David Vulcano (by day, an HCA executive) is essentially being supplanted by the new healthcare fund, in keeping with the shift of ACG's business model from deal-sourcing at headquarters to enlisting limited partners and standing-up funds that then originate candidate deals for possible syndication through the ACG fund network.
Overall, ACG's investments have been pruned to about 20 firms, Dobson said. (He said the pace of change within ACG and the growing ranks of its affiliates has been such that the ACG portfolio page is overdue for updating to reflect deletions and recent investments that have not yet been published.)
ACG works with its nonprofit affiliate, RAIN Source Capital, to support investment in startup, early-stage and growth-stage companies in nine states served by the Appalachian Regional Commission (ARC).
That stepped-up work is propelled largely by a $499,480 grant made to RAIN in 2016 for creation of the Appalachia Angel Investor Alliance (AAIA).
The Alliance is to include at least four new Angel funds in targeted Appalachian communities. The program is designed to help create a projected 20 new businesses and 100 new jobs, leveraging an estimated $4MM in private investment from a projected 100 investors in the process.

The grant was provided via ARC's POWER (Partnerships for Opportunity and Workforce and Economic Revitalization) Initiative.
Dobson said he foresees further ACG initiatives in support of Appalachia's entrepreneurs, and similar efforts may be made in other U.S. regions, such as the upper Midwest.
He said ACG will consider other regional initiatives in communities that recognize that investors are catalysts to help remedy the problem of communities' "losing their best and brightest [and] seeing their kids go away because there's no place to work."
In addition to the Nashville chapter-cum-fund, the existing funds in the ACG/RAIN ecosystem are TriState Angel Investment Group (Mick Fosson, Ashland, Ky.); Mane Capital Fund (Giles McDaniel, Florence, Ala.); High Country Impact Fund (Chris Grasinger, Boone, N.C.); Golden Triangle Fund (with Redwing Ignite in Redwing, Minn.) and West Central Angel Fund I (Willmar, Minn.).
Two ACG chapters currently continue to operate in traditional fashion in Knoxville (led by Leo Knight) and in South Florida (Ft. Lauderdale, led by Michael Boorom).

The four owners of ACG are, in addition to Dobson, COO Scott Ewing, chief fund development officer (and CEO of affiliate RAIN) Steve Mercil and Jim Hart, VP-operations.
Dobson said attorney Chris Sloan of Baker Donelson is advising on the healthcare fund, while Knoxville's Morehous Legal remains corporate counsel.
ACG within the past year took its accounting work to Accountfully, which, although based in Charleston, S.C., has established and is expanding its office in downtown Nashville.
Note: Also via the ARC grant program cited above, Launch Tennessee (Tennessee Technology Development Corp.) was awarded a $500K grant to serve entrepreneurs and makers in "coal-impacted counties," aiming to create 31 new businesses, 60 new jobs and about $150K in leveraged private investment.
Dobson said ACG currently expects to take up new offices this spring on the Cherokee Farm campus in Knoxville.
Dobson, now 48, joined ACG nearly six years ago. Earlier coverage here. VNC
. lasted edited 0630 26 Jan 2018
---